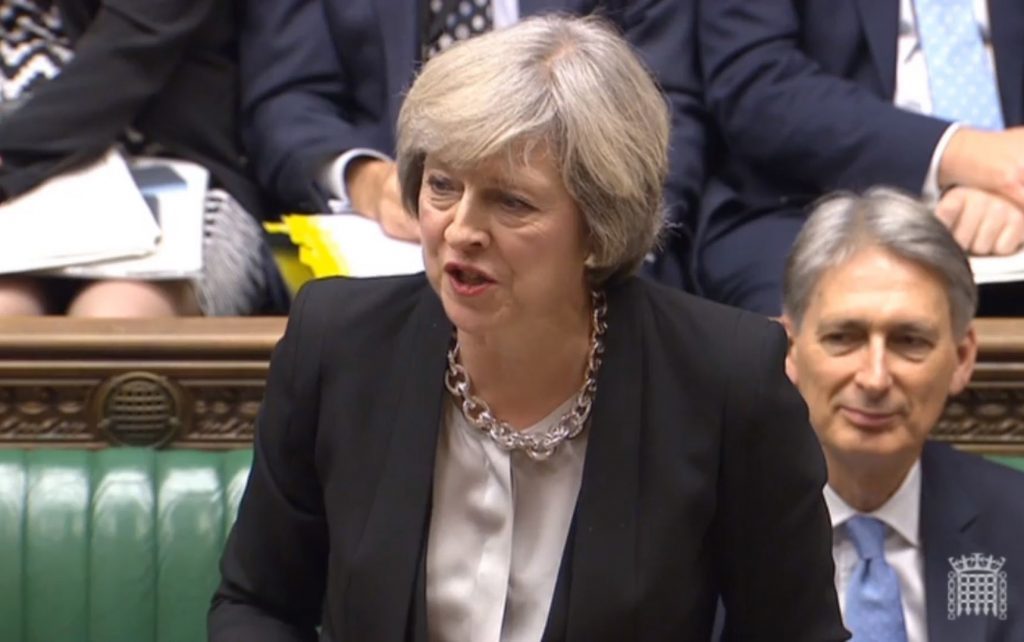 Theresa May has claimed that St Andrews University will still attract "the brightest and best" as she was forced to defend her post-Brexit immigration policies.
But the Prime Minister was slammed for failing offer reassurances over the future of crucial European Union funding by North East Fife MP Stephen Gethins.
The SNP's Europe spokesman put pressure on in the House of Commons after Professor Sally Maptsone, St Andrews University's principal, raised serious concerns about the damage closing borders could do to the country's prosperity.
He said: "The University of St Andrews in my constituency gets 25% of its research funding from the EU.
"It has benefited from freedom of movement, which brings some of the finest researchers to St Andrews and elsewhere. What guarantees can the Prime Minister give about research funding and freedom of movement for academics, particularly after 2020?"
Mrs May pointed out that guarantees have already been given about research funding available from the EU.
She added: "He will know, too, that within the immigration rules for people outside the EU, we are already able to ensure that the brightest and the best can come to the United Kingdom."
The Courier revealed that Prof Mapstone warned plans to slash the number of foreign university students would be "deeply impoverishing" to Scotland and the UK.
She also claimed there would be "severe economic and cultural effects" of any bid to tie learners' rights to the quality of courses.
Speaking after the exchange at Prime Minister's Questions, Mr Gethins said EU funding was crucial to the university's ground breaking research and makes a "significant contribution to the local community".
He added: "It was hugely disappointing that the Prime Minister did not take the opportunity I gave her today to give us that certainty.
"As the government proceeds to try and take us out of the European Union I will continue to press that case. Continuing failure to answer even the most simple of questions is not good enough."
Meanwhile, MSPs have been warned that the international reputation of Scottish universities could be at risk if UK legislation is passed allowing private providers similar to the Trump University to offer degrees.
The Higher Education and Research Bill will create a new Office of Students (OFS), which will be able to award degree-conferring powers to new for-profit institutions south of the border.
Although different funding rules mean the move would not apply in Scotland, key figures from the sector told Holyrood's Education Committee that Scottish universities could be affected by an overall "diminution" of the UK's higher education brand.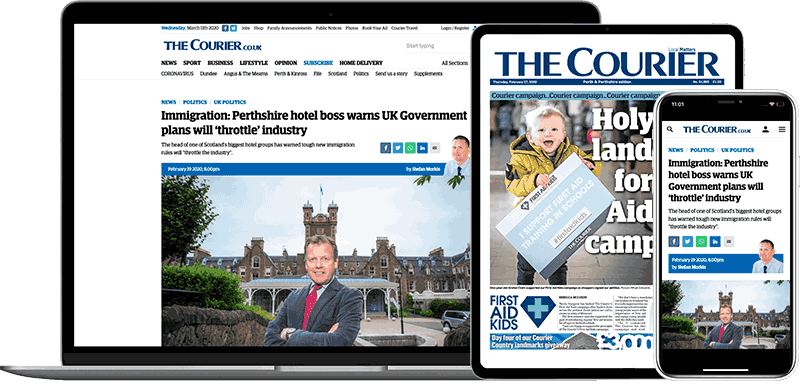 Help support quality local journalism … become a digital subscriber to The Courier
For as little as £5.99 a month you can access all of our content, including Premium articles.
Subscribe