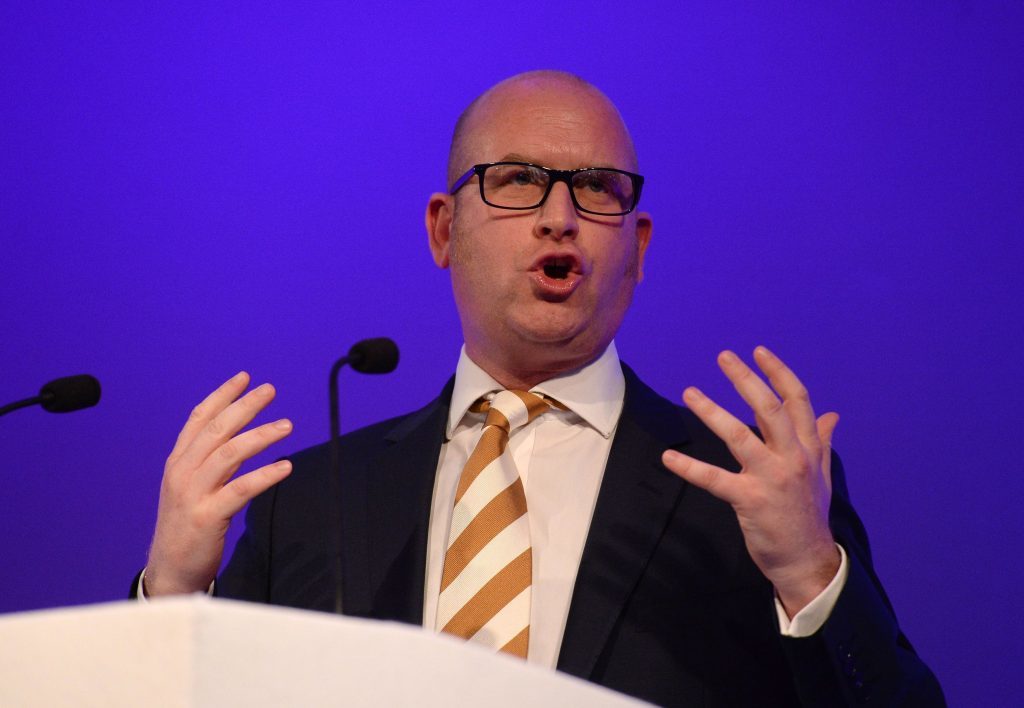 Ukip has "finally given up" on electoral success in Scotland, the SNP has claimed, after it elected Paul Nuttall as Nigel Farage's successor.
The North-West England MEP has said that First Minister Nicola Sturgeon should be thrown in front of a hunt horse on Emmeline Pankhurst day.
Part of his leadership bid included removing Scottish, Welsh and Northern Irish MPs from the House of Commons and scrapping the Barnett formula, which is the method used to calculate Scotland's budget.
And in a Question Time appearance last year, he said: "I'm going to say it, and I'm guessing it's what most people in England are saying – I'm absolutely sick to death of Salmond, Sturgeon and the SNP."
He said Scots only know how to "take", repeating the word seven times.
He added: "We never get anything back. You know what they're taking? They're taking your tax.
"People in Scotland get an extra £1600 more than people in England. You know what that taxation pays for up there? It pays for not having tuition fees, while down here we charged students £9000.
"They have free hospital car parking. Down here we pay. They have free prescriptions – down here we pay.
"When devolution happened, they got themselves a parliament. The English got nothing."
An SNP spokesman said: "It is clear that Ukip has finally given up on ever making inroads into Scotland – the election of somebody who wants the NHS to be privatised and who has called for the First Minister to be thrown in front of a horse shows just how out of touch this far-right rag-tag party is with the people of Scotland.
"We offer our commiserations to David Coburn – who is now as cut off from his own party as he is from public opinion."
Mr Coburn, Ukip's sole MEP in Scotland, said: "Congratulations to our new unifying leader, I look forward to ensuring Brexit and tackling the big issues with Paul Nuttal."
Just a few weeks after his television outburst, Mr Nuttall wrote in an online blog: "Tuesday is Emmeline Pankhurst Day, and whilst I am not going to throw myself in front of a horse to make my point about British democracy on this occasion, this is a vitally important constitutional matter and perhaps we should throw Sturgeon in front of a hunt horse as part of the commemorations."
His Westminster plan would see the Commons deal with English devolved issues, abolish the House of Lords and replaced it a second elected chamber for the whole of the UK.
Mr Nuttall took 62.6% of the Ukip membership vote, easily beating former deputy chairwoman Suzanne Evans on 19.3% and ex-soldier John Rees-Evans on 18.1%.
Elected just two days short of his 40th birthday, the new leader vowed to unite the drastically divided party and "hold the Government's feet to the fire" over the delivery of Brexit.
And he made clear his sights are on poaching votes from Labour, arguing that the party under Jeremy Corbyn was more interested in "dinner party" topics like climate change and fair trade than the interests of their working class voters, such as immigration and social mobility.