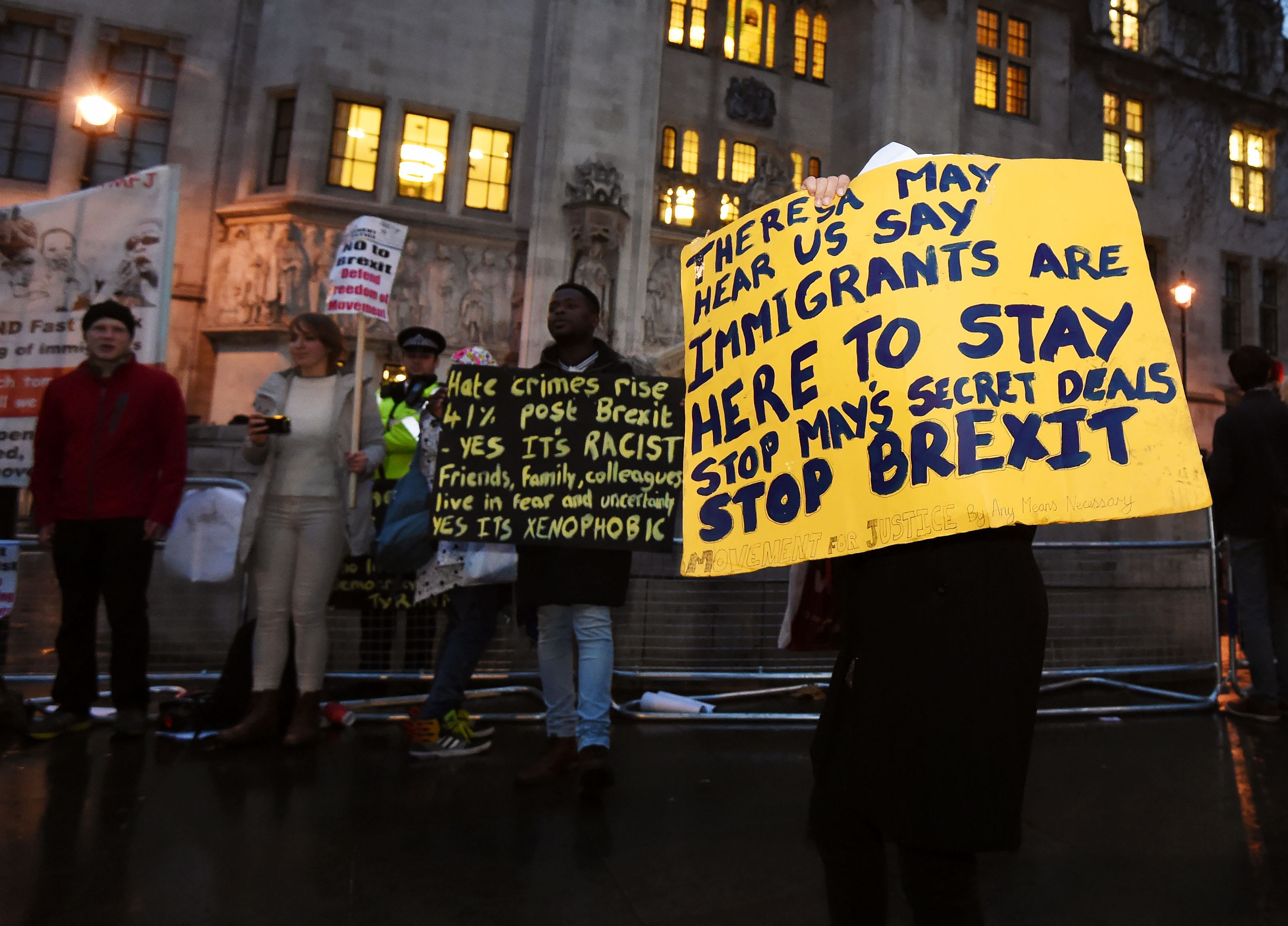 Plans to allow UK nationals to retain their EU citizenship after Brexit are to form part of the European Parliament's negotiating position in upcoming talks.
The "associate citizenship" status would give those who adopt it the right of freedom of movement and residence throughout the EU as well as the right to vote for a representative in the European Parliament. It would be made available to nationals of former member states of the EU who "feel and wish to be part of the European project".
The proposal was put forward last month by Luxembourg MEP Charles Goerens for inclusion in a future EU treaty. But following Wednesday's House of Commons vote backing Theresa May's plan to trigger withdrawal talks by the end of March, Mr Goerens agreed with the European Parliament's chief Brexit negotiator Guy Verhofstadt that it should be brought forward more quickly.
Mr Verhofstadt told a meeting of the Parliament's Constitutional Affairs Committee in Brussels on Thursday that he would ensure associate citizenship status was "on the table" for the withdrawal talks under Article 50 of the EU Treaties.
"Some things cannot wait until treaty change," said Mr Verhofstadt. "Therefore, the ability to keep European citizenship for those who risk losing it will be on the table of the upcoming Brexit negotiations and will be discussed at the moment of the Parliament's resolution, right after the triggering of Article 50 in March."
Mr Goerens said that Wednesday's vote had made the prospect of Article 50 being invoked "very real indeed". He had therefore agreed with Mr Verhofstadt that "this has become a very important issue that cannot await treaty change – as was my intention when I first tabled my amendment – since this might take years".
The liberal MEP continued: "The European Parliament will define its position on the Brexit agreement through a resolution during spring 2017. This seems to be the best opportunity to give Brexit negotiator Guy Verhofstadt the possibility to enforce the Associate EU Citizenship."