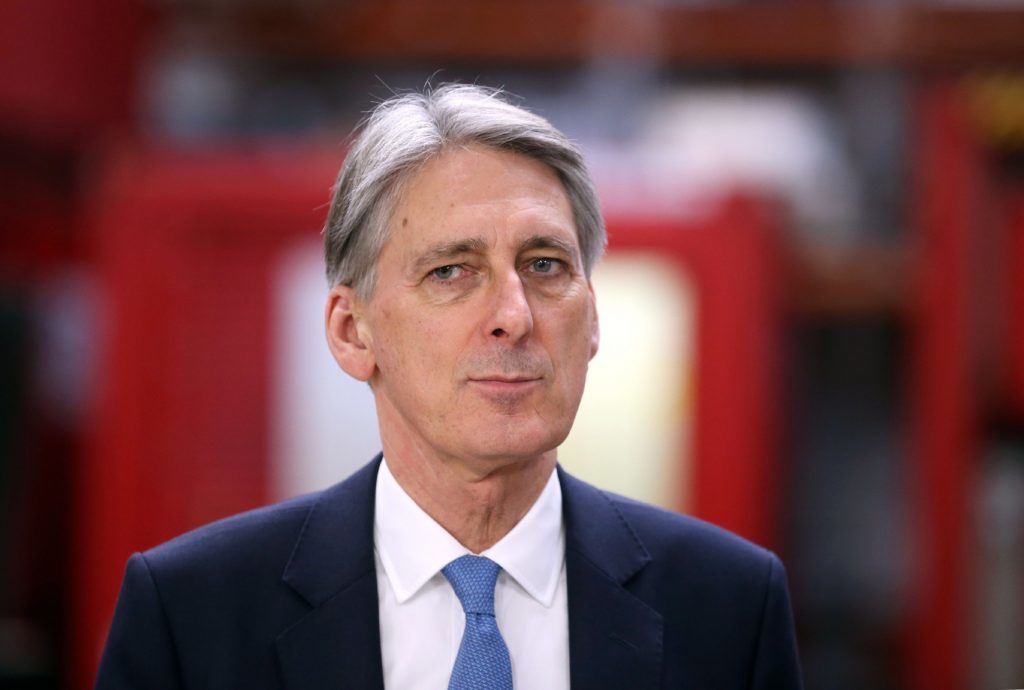 The Scottish Government will get an extra £350m to spend after the Chancellor splashed out on education and health south of the border.
The SNP administration has said the cash windfall from Wednesday's Budget "must be seen against the context of the huge cuts" to the block grant from Westminster.
Earlier in his speech Philip Hammond, who was unveiling his first spring budget, delivered a stinging tax rise to self-employed across the UK.
Everyone from handymen to accountants who work for themselves will see their National Insurance contributions go up 2% by 2019.
See Thursday's Courier for full Budget coverage, analysis and reaction
The Chancellor said it is unfair that self-employed workers get a better deal than employees, adding that no-one earning less than £16,000 will be affected by the changes.
Andy Willox, from the Federation for Small Businesses Scotland, said: "Today the Chancellor chose to put extra pressure on hundreds of thousands of Scottish self-employed people.
"Increasing the tax burden on plumbers, cleaners and musicians, while decreasing corporation tax isn't the right move.
"Many people who work for themselves have relatively modest incomes and don't get paid holidays and sick pay like employees."
Budget 2017: Humorous Hammond may soon be laughing on the other side of his face
The extra £350m for the Scottish Government is made up of £260m for the day-to-day budget and £90m for spending on projects over the next four years.
It is on top of the £800m flowing over the border through the Barnett consequentials from the Autumn Statement.
Mr Hammond said: "Benefiting from £350m of extra investment, the Scottish Government can take further steps to strengthen Scotland's economy and make sure that Scottish people, of all background and no matter where they live, feel the benefits of economic growth."
The Barnett formula means that increases in spending in the rest of the UK in areas devolved to Holyrood will lead to a cash transfer to the Scottish Government's coffers.
Ahead of Mr Hammond's economic statement, the Finance Secretary Derek Mackay said: "The cuts already planned by the UK government mean that by 2019/20, the Scottish government's discretionary budget will be £2.9bn (9.2%) lower in real terms than it was in 2010/11."
Scottish Labour leader Kezia Dugdale said: "Despite the £350million extra for the Scottish Government announced today, the reality is that by the end of this decade up to £1billion will have been cut from Holyrood's budget – cuts the SNP chooses to meekly pass on to families here in Scotland."