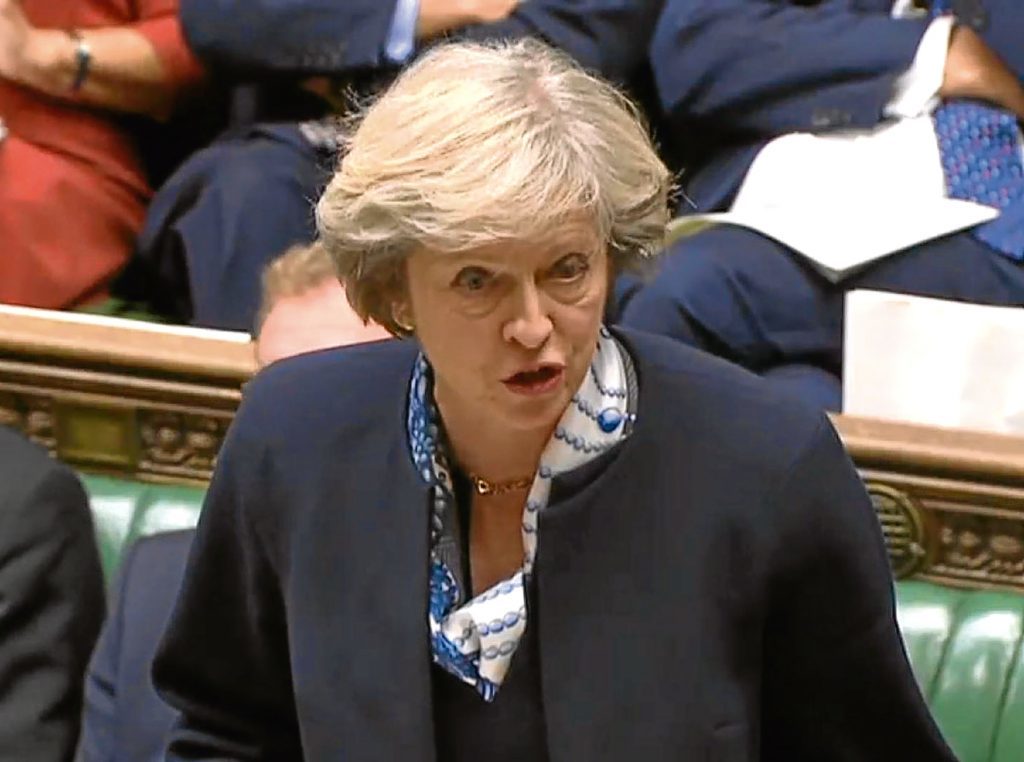 The Prime Minster was accused of breaking her promise not to trigger Article 50 without securing agreement from the devolved administrations.
Angus Robertson, the SNP's depute leader, also demanded at Prime Minister's Questions that Holyrood gets to sign off the final Brexit deal.
The Moray MP said Mrs May had reneged on a vow to secure a UK-wide agreement on the negotiation approach before starting the formal process of leaving the EU.
"The Prime Minister has now triggered Article 50 and she has done so without an agreement," he said on Wednesday.
"Why has she broken her promise and broken her word?"
The Conservative leader said she has been clear she would develop a UK-wide approach, but that "it would be the United Kingdom Government that took forward that position".
"I would simply remind him that Scotland is part of the United Kingdom," she added.
Mr Robertson said it is wrong that the UK and EU parliaments, as well as those in the 27 other member states, get to approve the outcome of the negotiations, when Holyrood does not.
He added the Scottish Parliament voted that people in Scotland "should have a choice about their future" when MSPs backed a second independence referendum on Tuesday.
"The SNP consistently talks about independence as the only subject they wish to talk about," Mrs May replied.
"What I say to him and his colleagues is this – now is not the time to be talking about a second independence referendum.
"On today of all days, we should be coming together as a United Kingdom to get the best deal for Britain."
Alex Salmond, the former first minister, sent up Mrs May's mantra saying that "now is not the time" to trigger Article 50, given the political situations in Northern Ireland, Scotland and Wales, as well as the divisions in England.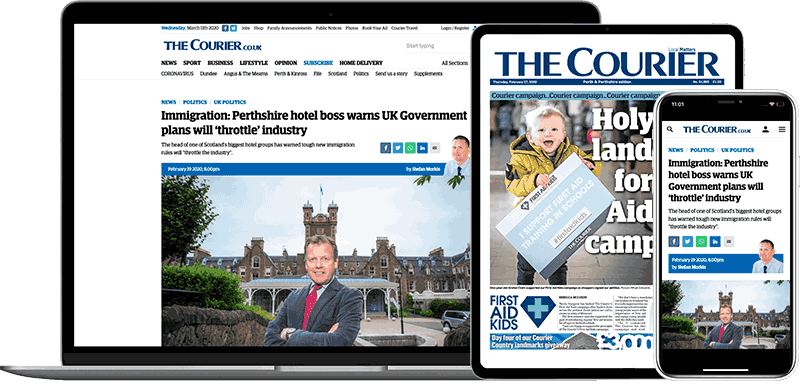 Help support quality local journalism … become a digital subscriber to The Courier
For as little as £5.99 a month you can access all of our content, including Premium articles.
Subscribe