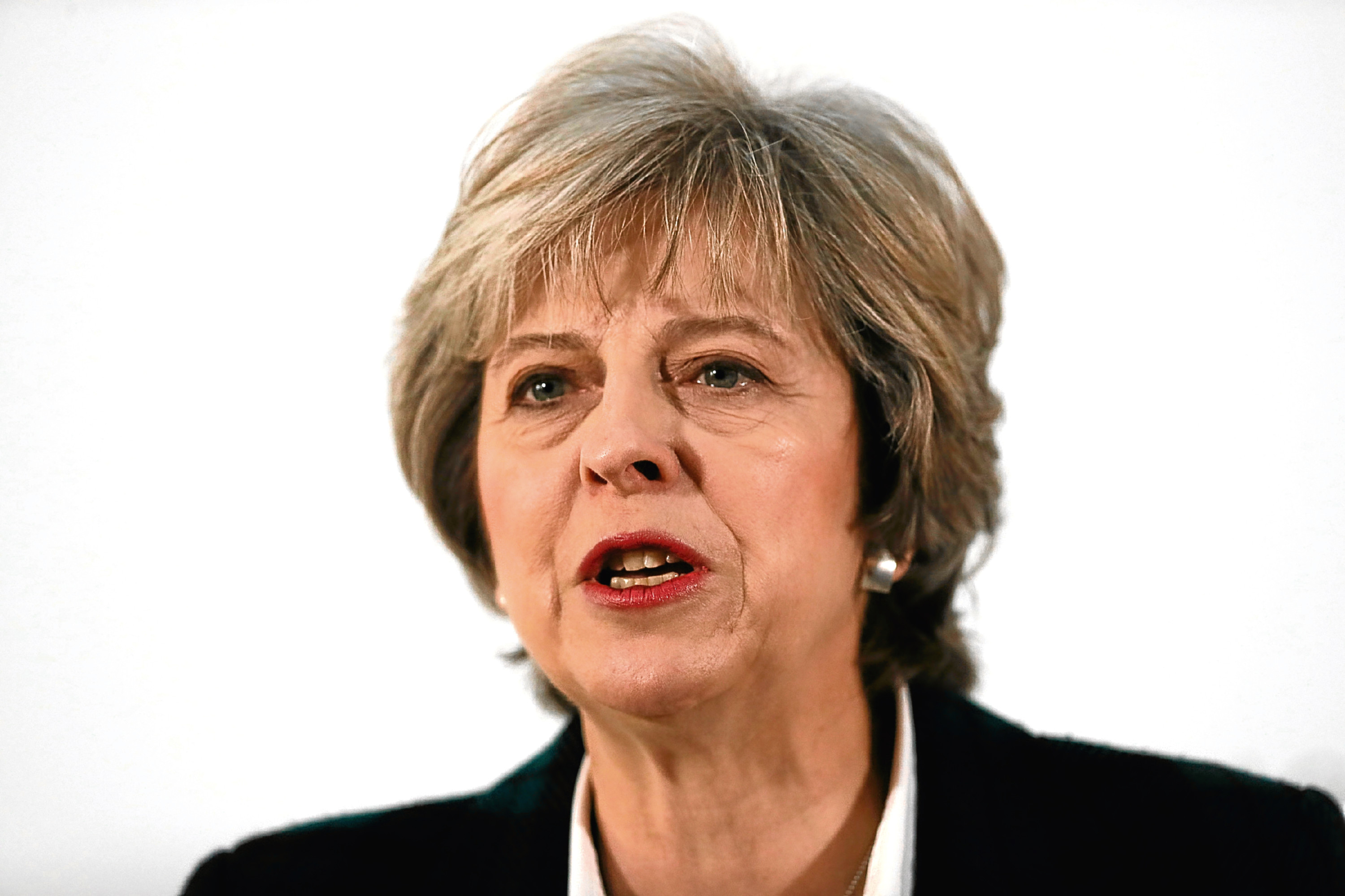 Theresa May said there is "no turning back" as she fired the starting gun on the UK's departure from the EU.
The Prime Minister admitted there will be "consequences" from Brexit, including losing influence in forging EU rules and implications for British companies trading with the bloc.
But she said leaving will allow the UK to make its own decisions to "build a stronger, fairer Britain".
Speaking minutes after European Council president Donald Tusk confirmed receipt of the letter triggering Article 50, Mrs May laid out her approach in the Commons for the two-year negotiations.
The Conservative leader said it is expected that Scotland and other devolved administrations, will see a "significant increase" in their decision-making powers as a result of Brexit.
She told MPs: "This is an historic moment from which there can be no turning back. Britain is leaving the European Union. We are going to make our own decisions and our own laws.
"We are going to take control of the things that matter most to us. And we are going to take this opportunity to build a stronger, fairer Britain – a country that our children and grandchildren are proud to call home."
The triggering of Article 50 starts the legal process for Brexit, although the 27 member states will have to agree negotiating principles before the formal divorce talks begin, possibly in May.
Mrs May said it is in the best interests of all parties that the process is conducted in a "fair and orderly manner".
In the Article 50 letter, which was hand-delivered by Sir Tim Barrow, Britain's ambassador to Brussels, Mrs May said she wants the UK to have a "deep and special partnership" with the EU.
Attempting to strike a conciliatory tone, she said the Leave vote was "to restore our national self-determination" and not an attempt to "harm" the EU and its member states.
She warned that security in Europe was more fragile than at any time since the Cold War, adding that any weakening of co-operation would be a "costly mistake".
That need was reinforced by the "abhorrent attack" on Westminster, she added.
Scotland was mentioned once in the six-page secession letter, in which Mrs May said the negotiations will take "due account of the specific interests of every nation and region".
She promised to consult fully on which Brussels powers should go to Westminster and which should be transferred to devolved administrations.
She added: "It is the expectation of the Government that the outcome of this process will be a significant increase in the decision-making power of each devolved administration."
Labour leader Jeremy Corbyn said the PM's Brexit approach is "reckless and damaging".
Nicola Sturgeon called the move a "leap in the dark".
She wished the Prime Minister well in the negotiations but warned that "the people of Scotland must have the final say on their own future once the terms of Brexit are clear".
The First Minister added: "The UK Government's hard-line approach to Brexit is a reckless gamble, and it is clear, even at these very early stages, that the final deal is almost certain to be worse economically than the existing arrangements – and potentially much worse."