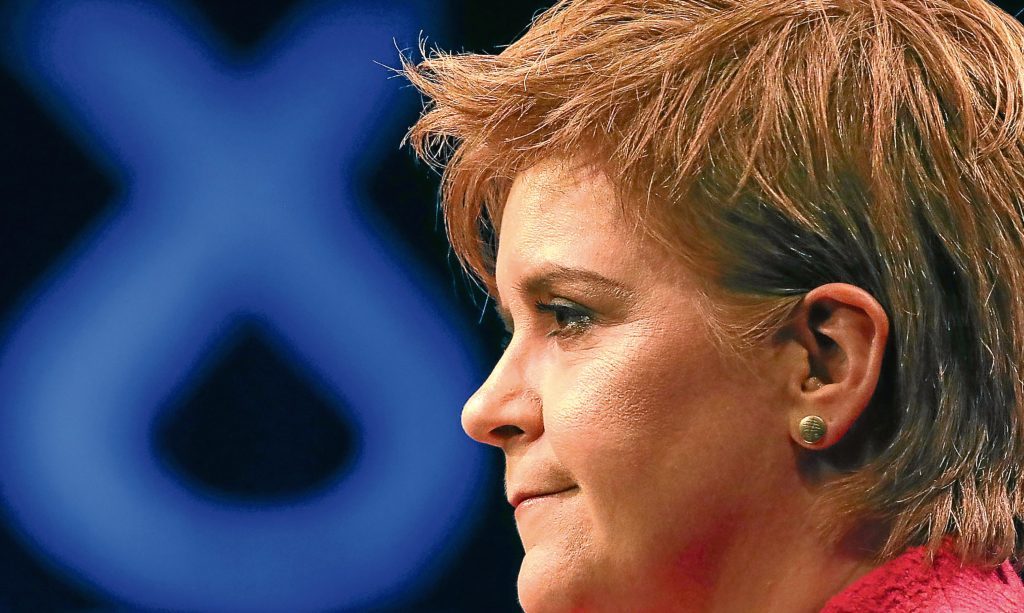 Scotland is on the verge of recession after the economy shrank at the end of last year, official figures show.
Output north of the border fell by 0.2% in the final quarter of 2016, while the UK economy as a whole grew by 0.7%.
If the economy continues to contract in the first three months of this year Scotland will officially be in recession.
Finance Secretary Derek Mackay said the figures, which were published on Wednesday, reflect the "economic reality of the Brexit vote" last summer.
UK minister Lord Dunlop said the Scottish Government's agitation for independence is hampering growth.
The data reveals the Scottish economy did not grow at all throughout 2016, compared with 1.8% growth across the UK.
Murdo Fraser, the Scottish Conservative MSP, blamed Nicola Sturgeon's "mismanagement".
"She has made Scotland the highest-taxed part of the UK and created more instability and uncertainty with her threat of a second referendum," he said.
Liz Cameron, chief executive of the Scottish Chambers of Commerce, singled out the Scottish Government as she urged them to change tack on imposing a greater tax burden for some businesses and higher-rate taxpayers than their English counterparts face.
"It is time for the Scottish Government to abandon this high tax agenda before it is too late as these policies risk driving investment out of Scotland."
Prof Graeme Roy, from the Fraser of Allander Institute, said the figures are "deeply disappointing".
He said the oil and gas downturn explains the slump in part, but also pointed to "substantial declines" in construction and manufacturing.
"With any Brexit uncertainty affecting the UK as well, it's hard to argue that Scotland's relatively weaker performance can be explained by the outcome of the EU referendum," he added.
Lord Dunlop, the Conservative minister, said the UK Government is "working hard to release our potential through the industrial strategy, city region deals and a £1.2 billion funding boost for the Scottish budget".
He called on the SNP administration to use its "unprecedented powers to make Scotland more competitive and return its economy to growth".
Mr Mackay said: "Scotland's economy faces continued headwinds, such as the slowdown in the oil and gas sector and weak global demand.
"Despite these challenges, the foundations of our economy are strong with growth in 2016, unemployment falling and early signs that the situation is improving for North Sea operators."