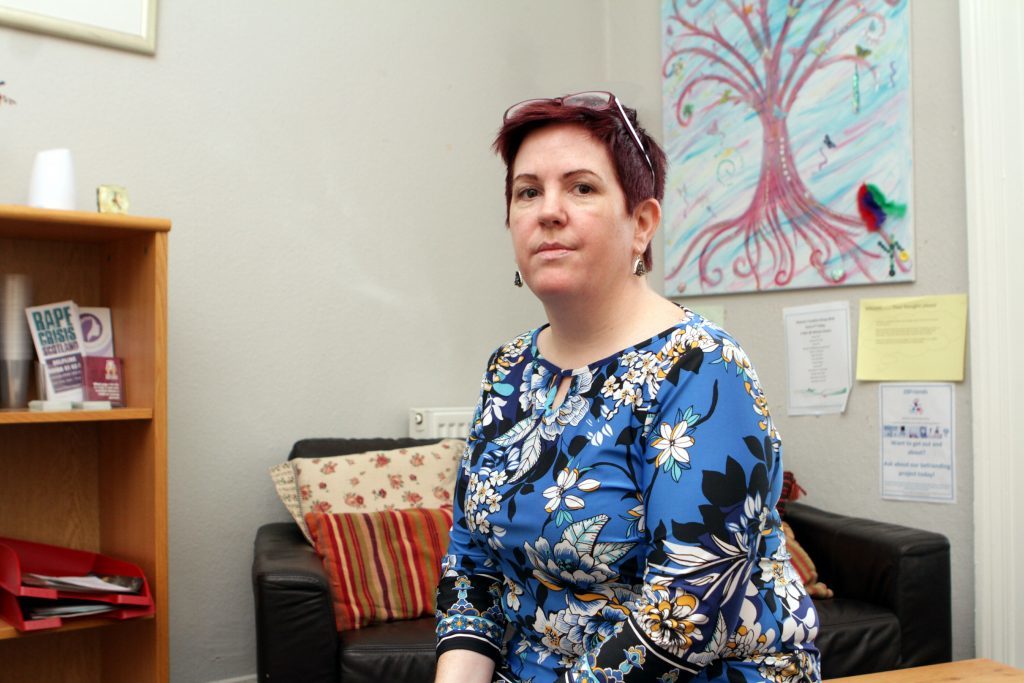 Women's charities in Tayside have started a boycott of a "cruel" policy which requires rape victims to recount their ordeal to claim benefits.
Mums will have their tax credits capped at two children under Conservative welfare reforms – unless they can prove that further offspring were a result of rape.
The SNP says that on top of the "brutal" treatment of sex attack survivors, the two-child restriction will hammer "just about managing" families, who will have their in-work benefits stripped back.
The so-called rape clause, which came into force on Thursday as part of new restrictions on welfare entitlement, relies on charities such as Rape Crisis and Women's Aid verifying that a client was raped.
It has led to Dundee organisations "refusing to collude" with the UK Government's policy, which they say will "fundamentally change the relationship between vulnerable women and those working to support them".
Mary Miller, from Dundee Women's Aid, said: "Rape or coercion within a relationship can result in women being severely traumatised and we will not risk damaging the therapeutic relationship we have in supporting these vulnerable women. We condemn this policy."
Sinead Daly, manager of Women's Rape and Sexual Abuse Centre in Dundee and Angus, is joining the boycott.
"We are appalled by the dangerous and inhumane policy attached to the UK Government's child tax credit system's so called 'rape clause', which will cause an additional burden and add to the trauma of survivors of rape and sexual violence," she added.
Alison Thewliss, the SNP MP, said the rape clause, also known as the non-consensual conception exception, is a "vile policy in total chaos".
A Department for Work and Pensions spokeswoman said the exception is "crucial to protect women who are faced with very difficult circumstances".
"This reform ensures people on benefits have to make the same choices as those supporting themselves solely through work," she added.
"But we have always been clear this it will be delivered in the most effective, compassionate way, with the right exceptions and safeguards are in place."
The SNP says hard-working families with more than two children will be hit in the pocket.
Scotland's social security minister Jeane Freeman said: "The squeeze will be felt most by families with children, young people and those who have already been hardest hit by continuing UK Government austerity."
Holyrood is taking control of part of the social security system, which will allow ministers to create new benefits and top-up existing ones, such as tax credits.
Ms Freeman said the SNP administration does not have the power to stop the cuts "especially as our budget continues to reduce in real terms".
A UK Government spokeswoman said: "Our welfare reforms are incentivising work and restoring fairness to the system for those who need it as well as the taxpayers who fund it.
"This policy helps ensure that parents on benefits have to make the same choices as those supporting themselves solely through work.
"Across the UK we continue to spend around £90bn a year supporting people who are out of work, disabled or a carer, bringing up a family or on a low income.
"Current claimants won't see any reduction in their benefits as a result of this policy, and we will continue to pay Child Benefit for all children in a household."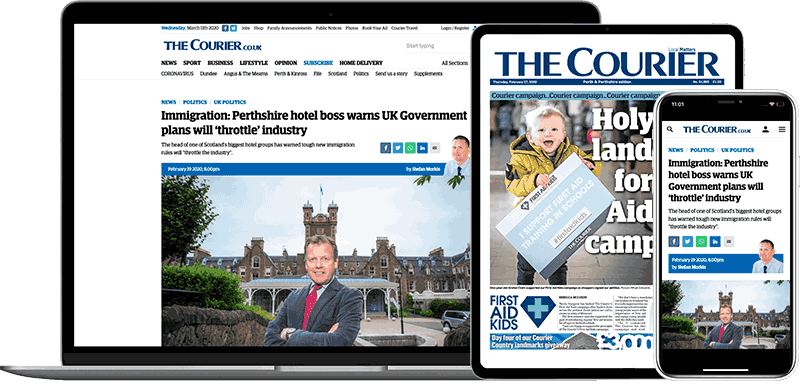 Help support quality local journalism … become a digital subscriber to The Courier
For as little as £5.99 a month you can access all of our content, including Premium articles.
Subscribe