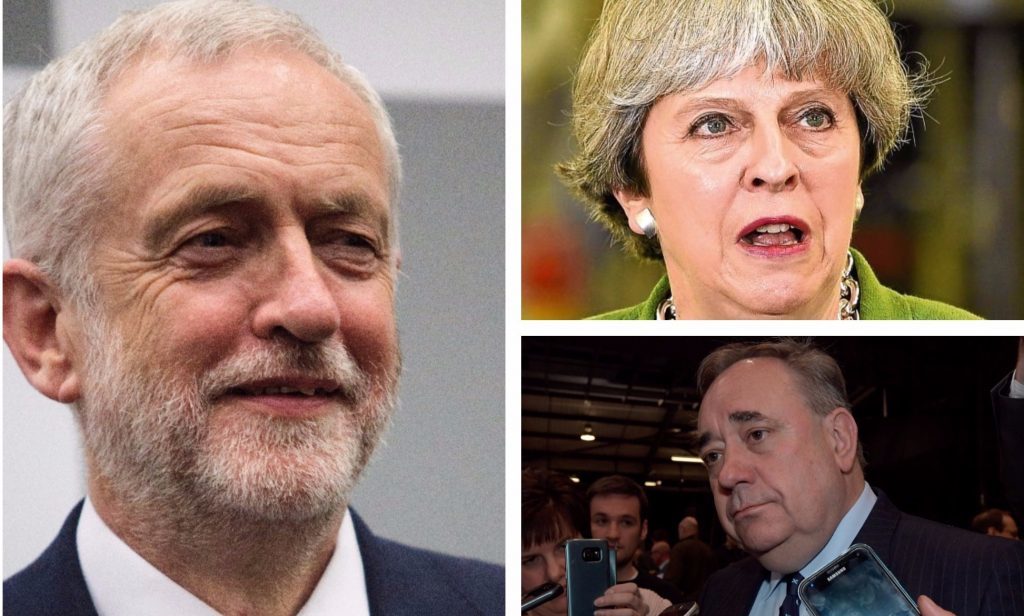 Theresa May is facing calls to stand down after the Conservatives failed to achieve an overall majority in the snap General Election she called earlier this year.
May out?
Though her party remains the largest in the UK, her pursuit of a "strong and stable government" has resulted in a hung parliament, with Jeremy Corbyn's Labour party seeing a surge in popularity.
The Tories have won 13 seats in Scotland
Despite losing 12 seats across the UK, the Conservatives have experienced their most successful election in three decades north of the border after winning 13 seats.
SNP figureheads beaten by Tories as the north-east goes blue
A number of high profile British politicians have also lost their seats, with former first minister and one-time leader of the SNP, Alex Salmond, losing his seat to Tory, Colin Clark, in the Gordon constituency.
His colleague, Angus Robertson, also lost to Douglas Ross in Moray as the north-east of Scotland turned blue. The Tories also won in Angus, West Aberdeenshire and Kincardine, Aberdeen South and Banff and Buchan.
However Aberdeen North remains an SNP seat after MP Kirsty Blackman held on.
Clegg gone as Lib Dems fail to make a splash
South of the Border former leader of the Liberal Democrats and one-time Deputy Prime Minister, Nick Clegg, lost his seat.
Overall the Lib Dems failed to make an impact, having won only 12 seats across the country so far.
Labour have exceeded expectations
The Labour party have been praised for a well-run campaign after winning 261 seats thus far, an increase of 29.
May upstaged by "intergalactic space lord"
In probably the most bizarre thing to come out of the 2017 General Election, a Sesame Street character and a candidate known only as "Lord Buckethead" contested the same seat as Theresa May.
Dundee remains an SNP stronghold
The SNP have held onto Dundee West and East despite a surge in Tory votes in the city of discovery.
Gordon Brown's former seat is back in the hands of Labour
Gordon Brown's old seat of Kirkcaldy and Cowdenbeath has been taken back from the SNP.
Fife Council's former deputy leader Lesley Laird overturned an almost 10,000 majority to push previous MP Roger Mullin into second place.
The SNP won North East Fife by only two votes
In a remarkable count, North East Fife was won by the SNP by just two votes.
It came on the third re-count after which the Lib Dems – who were second place – called for a fourth re-count.
UKIP don't have a single seat in the UK Parliament
The party that led the charge for Brexit have failed to gain a single seat in the general election. Their leader, Paul Nuttall, won only 3,308 votes in Boston and Skegness. Is this the end of the party?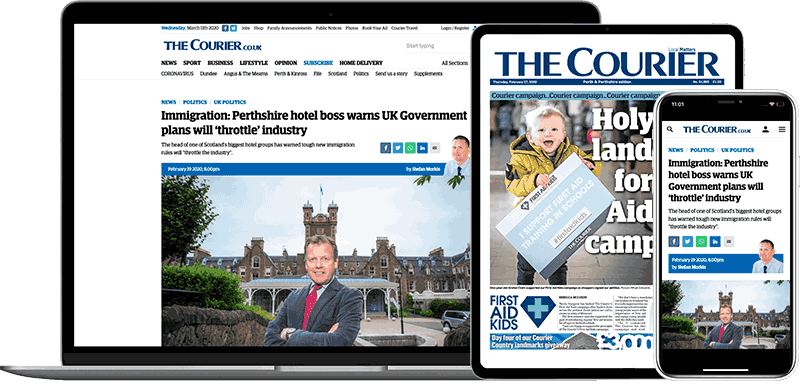 Help support quality local journalism … become a digital subscriber to The Courier
For as little as £5.99 a month you can access all of our content, including Premium articles.
Subscribe