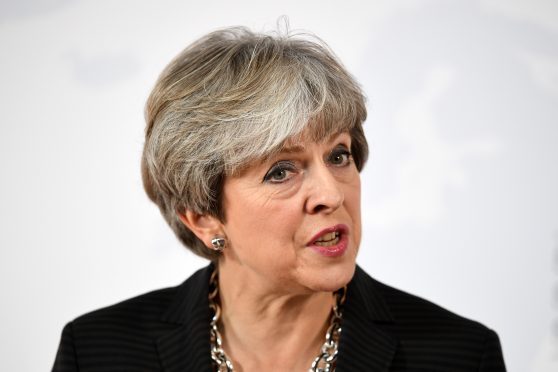 Theresa May's attempt to reassert her authority in a cabinet reshuffle descended into farce with the bungled announcement of the new Conservative chairman.
Chris Grayling was unveiled on social media by the party as its new chairman, before the tweet was deleted and Brandon Lewis was given the job.
Mr Lewis, the former immigration minister, was also given the position of minister without portfolio, a title which was misspelt in Number 10's Twitter announcement.
A major part of his job as party chairman will be to reverse the collapse of support among young voters and increase its flagging membership.
That involves revolutionising the party's use of social media after Labour's slick online machine during the general election campaign exposed Tory weaknesses.
The official Conservative Twitter account congratulated Mr Grayling and an image of him confirming the appointment was distributed to MPs, which at least two of them tweeted.
Liberal Democrat chief whip Alistair Carmichael said: "If they can't even run a Twitter account, how can they be expected to run the country?
"It's no surprise this Government is making such a hash of the NHS, education and Brexit."
Peter Grant, the SNP MP for Glenrothes, offered a theory that Mrs May had been over-ruled by her own MPs on Mr Grayling's appointment.
However, the newly-appointed deputy chairman of the party James Cleverly said the "mis-tweet" appeared to have been caused by an over-excited member of Tory HQ staff.
He told Sky News: "I think that was probably someone at CCHQ getting a little bit over-excited because reshuffle day is obviously a big and exciting day."
The most senior members of the cabinet including Foreign Secretary Boris Johnson and Brexit Secretary David Davis are expected to keep their positions.
Amber Rudd as Home Secretary and Philip Hammond's chancellorship have already been confirmed.
In other developments, James Brokenshire stood down as Northern Ireland Secretary for health reasons. He is due to undergo lung surgery.
David Lidington has been appointed Minister for the Cabinet Office to replace Damian Green, who quit the Government last month after admitting lying over pornography on his office computer.
But the former justice secretary has not been given the title of First Secretary of State, which marked Mr Green out as Theresa May's effective deputy.