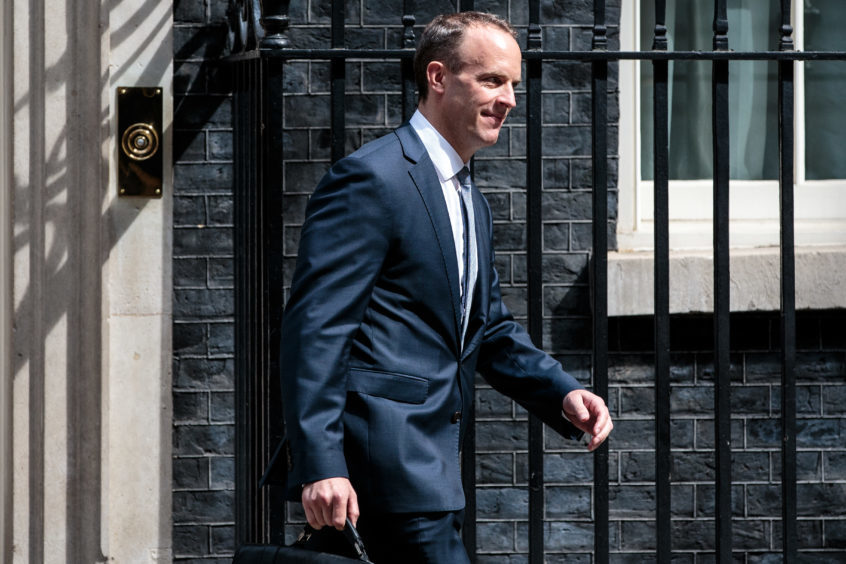 The new Brexit Secretary has been in hot water over comments about Foodbank users, "obnoxious bigotry" from feminists and public spending levels in Scotland.
Dominic Raab also labelled calls to reverse health cuts as "just a childish wish list" during a live debate ahead of last year's general election.
The Surrey MP moves into the British cabinet after spells in government in charge of justice and housing.
But some of his comments on issues such as Foodbanks and healthcare cuts have sparked anger.
In May last year, Mr Raab was accused of denying poverty by saying most Foodbank use was a money management issue.
"The typical user of a food bank is not someone who's languishing in poverty, it's someone who has a cash flow problem," he told the BBC.
In another election debate an Aberdeen disability rights campaigner told him "people are dying" because of his party's cuts to health and social care.
Responding, Mr Raab, who represents Esher and Walton and is a black belt in karate, said demands for extra cash are "just a childish wish list" unless you've got a "strong economy creating the revenue".
In a controversial article for the Politics Home website from 2011, Mr Raab referred to men getting a "raw deal", adding: "Feminists are now amongst the most obnoxious bigots."
Defending the comments at the time, Mr Raab said "equality had to cut both ways" and branded it sexist to claim men had caused the recession.
In the wake of the 2014 referendum, the former lawyer said the Barnett Formula, which determines how much public money from Westminster is distributed to Scotland, is "massively prejudicial" against other parts of the UK.
The formula is designed to take account of the increased cost of delivering public services to isolated Scots communities.
SNP MSP Linda Fabiani said: "Just when it seemed the Tories' hard Brexit couldn't get any worse, they've decided to appoint one of the most hard-right, toxic voices in their party as the lead negotiator."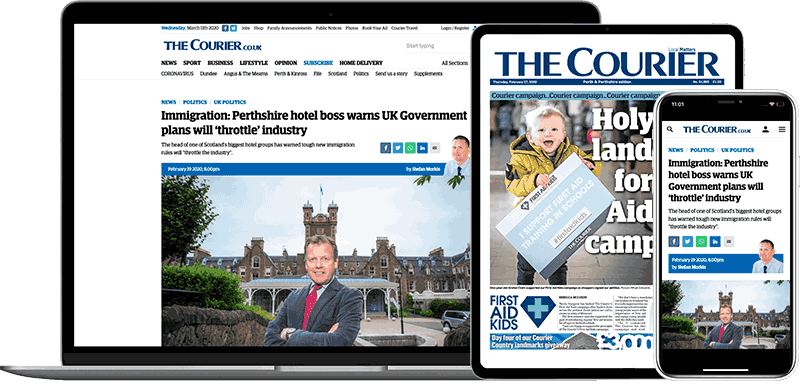 Help support quality local journalism … become a digital subscriber to The Courier
For as little as £5.99 a month you can access all of our content, including Premium articles.
Subscribe