The overwhelming rejection of Theresa May's deal leaves her government within 24 hours of collapse.
In normal times, the Prime Minister would resign given the scale of defeat.
But she has shown no appetite to quit even in her darkest hours.
A confidence vote in Mrs May's government is behind held on Wednesday, which she is expected to survive after the DUP pledged to back her.
If so, she will look to return to Brussels to secure major concessions, particularly over the Irish backstop so hated by Brexiteers.
Her only hope must be the EU sees the thumping rejection of the deal as the trigger to offer her something else.
No confidence motion lodged after MPs reject Theresa May's Brexit withdrawal deal
The task now, should she see another day as PM, is to convince a sizeable chunk of 432 MPs to change their mind.
It is impossible to see how that can be achieved and how the deal can be revived without being changed beyond recognition.
The EU continues to resist re-opening negotiations.
There is the option of Mrs May asking for an extension of Article 50, but that seems to go against her apparent plan to run down the clock and force MPs to cave in when presented with the option of her deal or no-deal.
Should the government win the vote of no confidence, Labour will come under increasing pressure from MPs to support a second EU referendum, which the party has said it could back if they cannot force a general election.
A plan, advocated by former Tory minster Nick Boles, to give Commons a series of votes on the next course of action, such as a second referendum or a Norway-plus deal, has not attracted widespread support.
Without convincing a huge number of MPs to about-turn or without taking a new course that parliament can get behind, May's Britain will be on the path to a no-deal exit on March 29.
All this will be watched closely by Nicola Sturgeon, who is poised to re-open her demands for an independence referendum as soon as she thinks it is winnable.
See more here, with further analysis and comment in Wednesday's Courier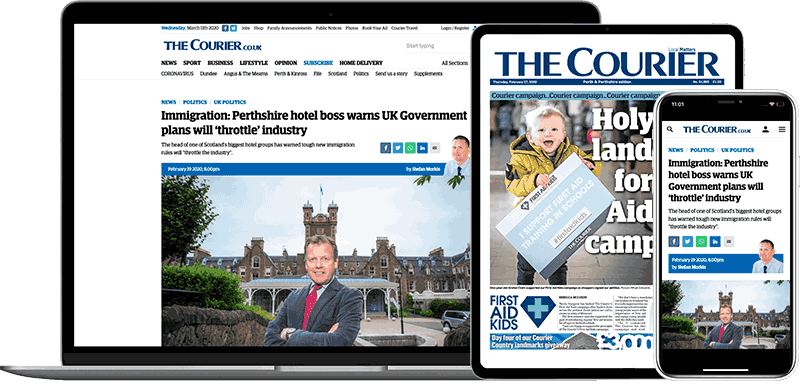 Help support quality local journalism … become a digital subscriber to The Courier
For as little as £5.99 a month you can access all of our content, including Premium articles.
Subscribe