Theresa May broke broke down in tears as she announced the date she will quit as Prime Minister.
Speaking outside Downing Street on Friday morning, the Tory leader said she will stand down as leader on Friday, June 7.
Mrs May said she had tried to unite her party behind a Brexit deal, adding: "Sadly I have not been able to do so, I have tried three times.
"I believe it was right to persevere.
"It is now clear to me that it is in the best interest of the UK for a new Prime Minister to lead that effort.
Theresa May in tears as she announces date she will quit as Prime Minister
"I am today announcing that I will resign as Conservative leader on Friday, June 7.
"I have agreed with the party chairman that the process for electing a new leader will begin in the following week.
"The referendum was not just a call to leave the EU but for profound change in our country.
"I am proud of the progress we have made over the last three years."
https://www.thecourier.co.uk/news/uk-world/899567/tearful-may-announces-she-is-to-quit-as-tory-leader-on-june-7/
Mrs May broke down in tears as she said being Prime Minister had been the greatest honour of her life.
She added: "The second female prime minister, but certainly not the last."
https://www.youtube.com/watch?v=lrX6ktLg8WQ
The Tory leader arrived in Downing Street on July 13 2016, faced with the task of bringing together party and country following the EU referendum.
She will be leaving with her party fractured and the country still divided over Europe.
Her premiership has been dominated by tortuous negotiations in Brussels and vicious infighting within Tory ranks over the terms on which the UK would leave.
https://www.thecourier.co.uk/news/uk-world/899412/tory-leadership-race-nine-potential-candidates-for-prime-minister/
After announcing a fourth attempt to get a Withdrawal Agreement passed through parliament, Mrs May made a last-ditch plea for compromise on Tuesday, but her plan was pronounced dead on arrival.
She was left to face down hostile MPs in the Commons on Wednesday as a flurry of no-confidence letters were publicly handed over.
With MPs from all sides rejecting her fourth attempt at reaching agreement before it even reached a vote, the ship of her Brexit compromise deal appeared holed beneath the waterline and about to take down Mrs May too.
Andrea Leadsom resigned as Leader of the House of Commons on Wednesday night and other key ministers made clear their disquiet with the new Brexit plan.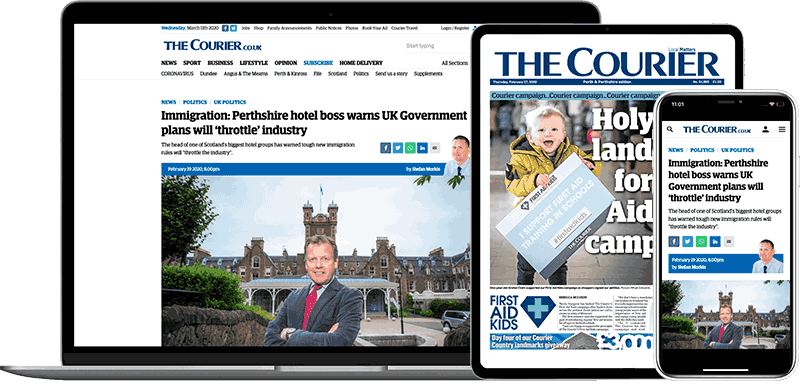 Help support quality local journalism … become a digital subscriber to The Courier
For as little as £5.99 a month you can access all of our content, including Premium articles.
Subscribe