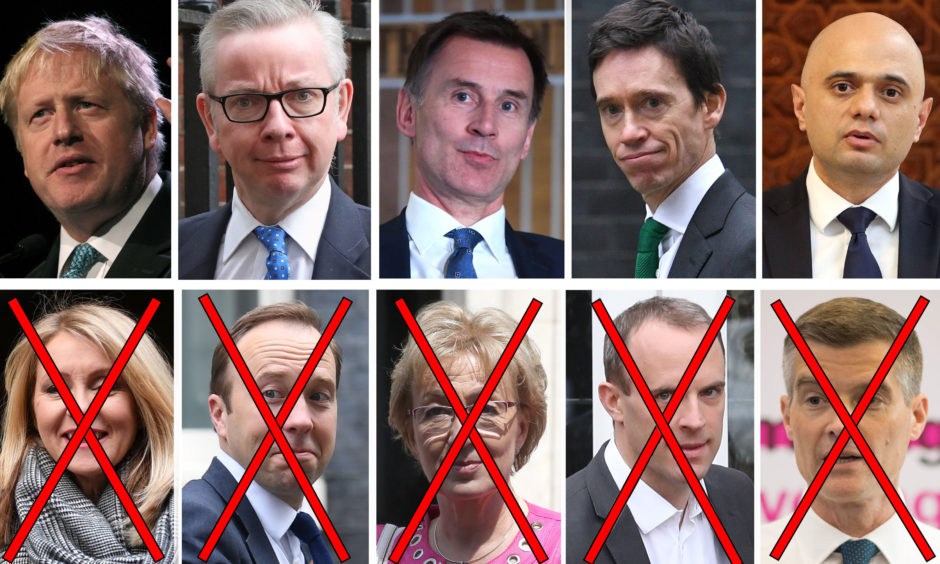 The results of the second ballot in the Tory leadership contest have been revealed – and Rory Stewart remains in contention.
A total of 313 votes were cast in the second round with Boris Johnson still the front-runner to become the next head of the Conservative Party. The former Major of London secured 126 votes, 80 ahead of his nearest rival Jeremy Hunt.
Rory Stewart, who is considered a major outsider, secured 37 votes. Sajid Javid also remains in the race after securing 33 votes.
Dominic Raab is out of contention.
The full results of the vote are as follows:
Boris Johnson – 126
Jeremy Hunt – 46
Michael Gove – 41
Rory Stewart – 37
Sajid Javid – 33
Dominic Raab – 30 (out)
The Tory leadership hopefuls have faced a second round of voting and the results are being announced. There are six candidates vying to replace Theresa May and at least one will be eliminated https://t.co/NivPvsUtyn

— Sky News (@SkyNews) June 18, 2019
After the results were announced, Rory Stewart tweeted: "Thank you all so much! Looking forward to the debate tonight @BBCPolitics #RoryWalksOn"
He added: "And thank you for all the support – we seem to have almost doubled our vote again…more to come…#walkon"
Home secretary Mr Javid and international development secretary Mr Stewart were both fighting to secure the 33 votes needed to stay in the Tory leadership race.
Mr Stewart, who has family links to Perthshire and Angus, secured just 19 votes in the first round but his campaign gathered momentum throughout the last week.
The remaining candidates will take part in a BBC debate on Tuesday night before further votes on Wednesday and Thursday will whittle the field down to a final two.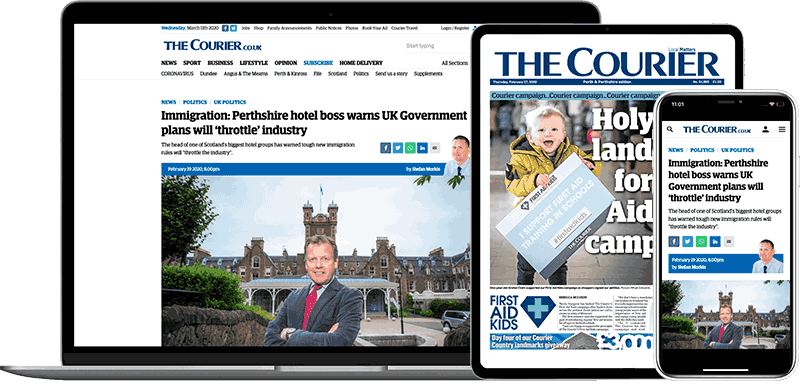 Help support quality local journalism … become a digital subscriber to The Courier
For as little as £5.99 a month you can access all of our content, including Premium articles.
Subscribe