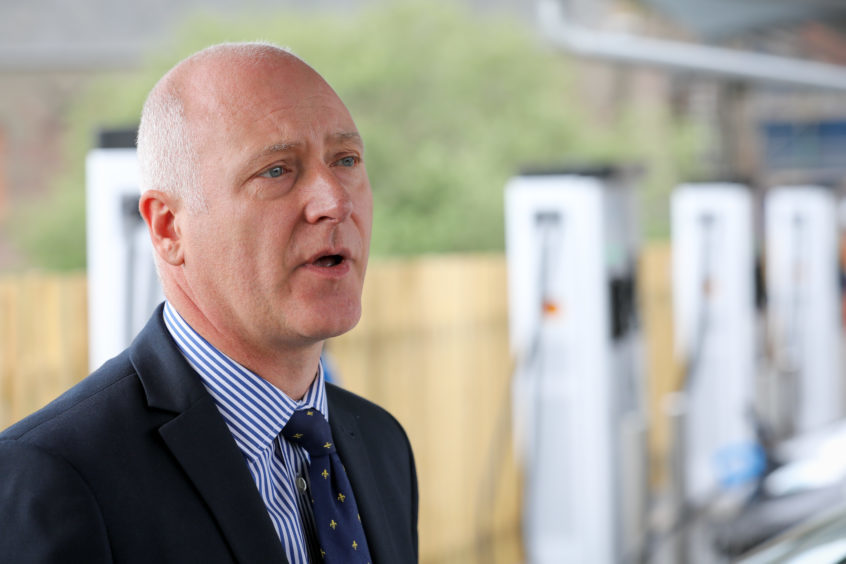 A fresh appeal has been launched by the Scottish Government for a working partnership between Westminster and Holyrood to tackle the drugs deaths epidemic.
Dundee West MSP and cabinet secretary for public health Joe FitzPatrick has written to the UK Home Secretary Sajid Javid calling for an urgent meeting.
Last year 1,187 people died of drug induced death in Scotland, 66 of them in Dundee.
In his letter to the Home Secretary, Mr FitzPatrick described the "tragic" increase as "unacceptable" and added: "I take seriously the impact this has on individuals, families and communities."
Mr FitzPatrick wrote: "In response to these shocking statistics, I am inviting the UK Government to work with the Scottish Government to tackle this problem which claims so many lives."
"The Scottish Government has already agreed that we will host such a summit, where government representatives, local authorities and the chair of Scotland's new Drug Deaths Taskforce would be invited, ensuring the voices of those with experience of using drugs, and their families, are also heard.
"I understand that there is cross-party support for this conversation, including from Miles Briggs MSP, who has written to me to offer his support."
Mr Briggs, the Scottish Conservative health spokesman,  called for "serious and detailed conversation" about how to tackle the crisis.
The Courier reported last week drug workers in the city believed the total could be even higher.
Sharon Brand, co-founder of Recovery Dundee, saying the statistics do not take into account deaths from septeicaemia and abscesses from injecting, liver-failure complications and suicides.
Meanwhile, an investigation by the Sunday Post has revealed a flagship NHS database meant to collect vital, life-saving details of Scotland's drug addicts is still mired in delay after eight years and £1 million.
The Drug and Alcohol Information System (DAISy) is intended to deliver a more accurate picture of the number of addicts seeking help in Scotland and detail their treatment.
However, frontline experts described the IT initiative as "an expensive, embarrassing joke" and said many suspected it would never be operational after a series of problems.
Development has been plagued by problems and its introduction – due 18 months ago – has been delayed several times.
The Scottish Government said: "A proposal for a data collection system required for reporting on drug and alcohol treatment and outcomes at a local and national level was first received in 2013, and the business case for the Drug and Alcohol Information System was approved in May 2016.
"The total project spend since 2016 has been £1,043,895.
"IT development started in October 2016, and has been subject to some adjustment in order to ensure the necessary security requirements and system compatibility across all local areas.
"Development is expected to be complete this September.
"Training will then commence between September and December, and we expect DAISy to be in full use in early 2020."
A spokesman for the Home Office said they will respond to Mr FitzPatrick in due course.