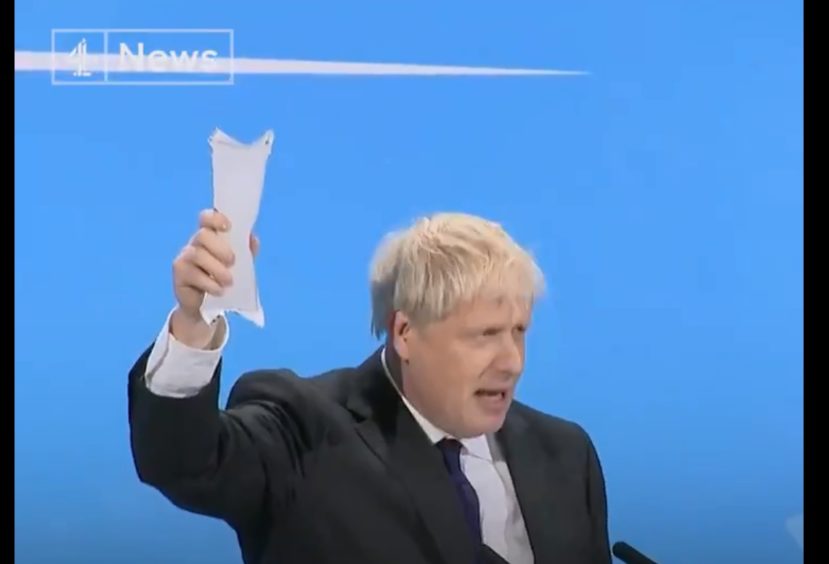 Bosses at a Fife packaging firm have slammed prime ministerial contender Boris Johnson after discovering he used one of their products to bash food standards legislation.
Glenrothes-based business SorbaFreeze has written to Mr Johnson after he appeared last week waving one of their ice packets during a debate with leadership contender Jeremy Hunt.
The member for Uxbridge and South Ruislip held a kipper alongside the company's "unique" ice packaging during the final hustings for Tory leader.
He claimed EU regulations require kipper suppliers to keep their products cool with ice pillows when they are delivered, which has been widely disputed since – none more so than by the Fife ice firm.
David Rutherford, sales administrator at SorbaFreeze, said they were able to identify their "distinct, unique" packaging as pictures of Boris' "bizarre rant" went viral.
He said: "Watching him wave our ice packet around was pretty surreal.
"Rules around food transportation are very important for small and large producers across the UK.
"To watch someone in such an important decision make such a mistake is disappointing.
"We do of course invite Mr Johnson to visit our facility if he is ever nearby, to see the work which we do."
In their letter to Mr Johnson, the Fife firm thanked him for the advertising, before pointing out rules around the transportation of produce.
It read: "At the hustings, you held a smoked kipper along with a SorbaFreeze ice pack, stating 'this kipper has been presented to me just now by an editor of a national newspaper, who received it from a kipper smoker in the Isle of Man, who is utterly furious, because after decades of sending kippers like this through the post, he has had his costs massively increased by Brussels bureaucrats who have insisted that each kipper must be accompanied by this, a plastic ice pillow. Pointless, expensive, environmentally damaging, 'elf and safety, ladies and gentlemen.'
"It was Whitehall that made the rules in question, not the EU and whether you intend to Brexit with or without a deal, any future trading agreement with the EU would mean that we have to follow its regulations on all food imports."
The company then pointed out the Food Standards Agency require foods which need refrigerating "must be kept cool" while being transported.
They continued: "Food sent by post needs to be sent to consumers in packaging that is strong enough to remain intact. Once sent, the food should be delivered as quickly as possible, ideally overnight. When the order is made, the consumer must be told when they can expect delivery.
"We are proud of our food safety standards because it protects consumers, it opens the door for domestic and global distribution of UK produce, not only for kippers but also for all the speciality foods, grown, nurtured and developed by great British producers."
"I want you to consider this… kipper."

Boris Johnson holds up a fish to criticise the "regulatory overkill" of the European Union. pic.twitter.com/RhTdGzfgk5

— Channel 4 News (@Channel4News) July 18, 2019
A spokesperson for Boris Johnson was approached for comment.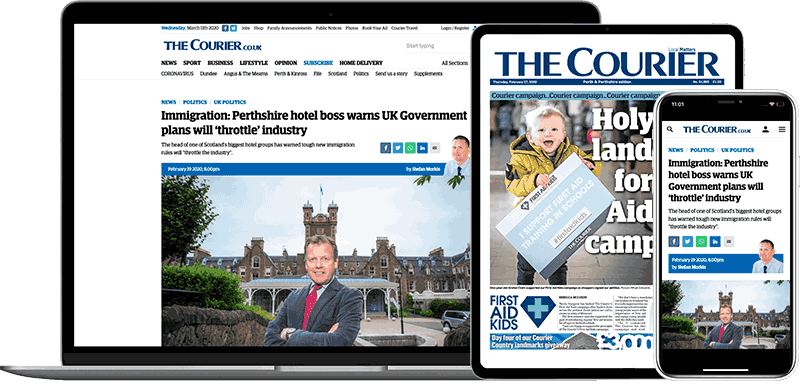 Help support quality local journalism … become a digital subscriber to The Courier
For as little as £5.99 a month you can access all of our content, including Premium articles.
Subscribe