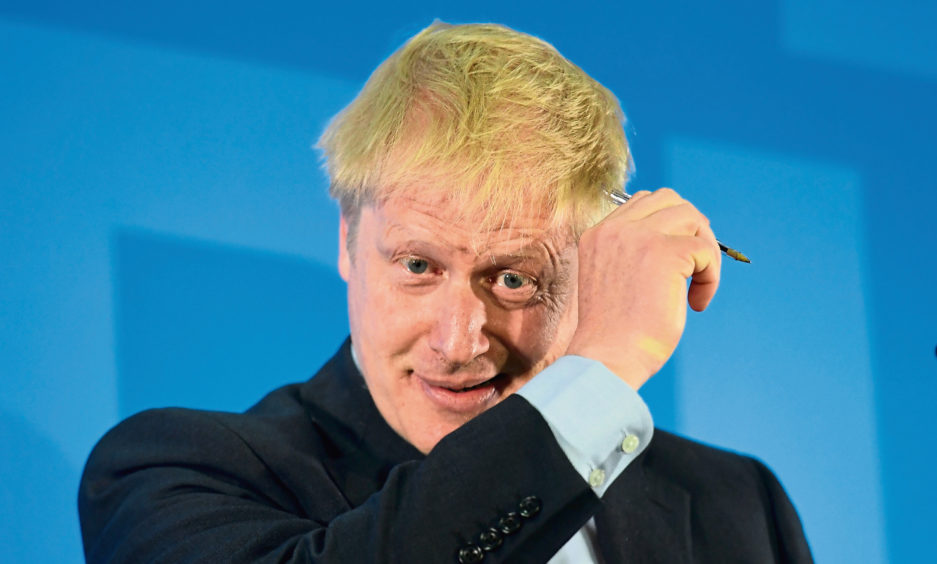 Now the leadership campaign is done and dusted, Boris can sit back, take Her Majesty's invite to become PM in his stride and look forward to a well-earned summer holiday.
Only joking of course, but in this unparalleled age of the Teflon politician (other non-stick polytetrafluoroethenes are available) who is to say this won't actually happen?
For Boris, winning was the easy bit. The poster-boy for Brexit at all costs, it never seemed in any doubt it would not be he taking the keys to Number 10.
Once he has creaked open the door and rearranged the furniture, however, Mr Johnson is going to find himself with quite a bit to do – holiday or not.
Unions
Within moments of his coronation, First Minister Nicola Sturgeon was pledging to plough on with a second independence referendum, pointing out "Scotland did not vote for Boris". Whether or not Ms Sturgeon has had sight of the Tory party voter breakdown remains to be seen, but if Scotland's Tory party members' votes were reflected by its Scottish Conservative parliamentarians, chances are they voted for Mr Hunt.
The question on Scottish independence was settled in 2014, then again in 2015, 2016 (twice) and 2017 – depending on which party you speak to. Suffice to say, and whether he wants to or not, Mr Johnson will be faced with increasing calls to stifle or allow a second vote – again, depending on which party you speak to.
Ditto for Northern Ireland. During the debates, Mr Johnson said Northern Irish matters were a matter for the people of Northern Ireland, conveniently leaving out the part where Northern Ireland's own devolved government at Stormont is inactive. He will be expected to help overcome the impasse, which among the general distrust existing between Sinn Fein and the DUP, has been hobbled by Brexit.
Time
So much time at Westminster is taken up with Brexit, things are simply falling through the net. Multiple sources have complained about the complete lack of capable, functioning government under Mrs May, unable to pass even the "most basic of legislation" (not that legislation should ever be basic). Boris' election date coincided with the 100 days to Brexit date (October 31).
With the House due to rise on Thursday and not come back until September, that's 40 days disappeared, if the full recess dates are adhered to. Then, with conference season just round the corner in late September/early October, the house will (likely) rise again. It might actually be simpler for Mr Johnson to work out the complexities of time travel rather than try and push through with anything in the time he and his government has left before then.
Togetherness
Brexit hasn't just punctured the space-time continuum, but the very fabric holding parties, families, the country and continent. Mr Johnson has time and again called himself the great unifier, but even with his comfortable leadership win, he will still have some way to go before any semblance of togetherness is visible. As of last night, as many as eight current cabinet ministers had "pre-resigned" before Mr Johnson could pat himself on the back – including the Chancellor.
The Opposition
The majority of Mr Johnson's barbs were directed toward the other Jeremy during the leadership campaign. If Mr Corbyn calls for a vote of no confidence in Johnson's government and succeeds, then Boris will go down as having the shortest premiership in British history (George Canning, who served as PM from April – August 1827 had the shortest reign, but left on entirely his own terms, in a way). Given how many prominent Conservative MPs have publically said they could not support no-deal Brexit, the parliamentary arithmetic is far from secure for the soon-to-be-PM. Boris has readily identified the threat posed by the opposition, indeed it might be the only one he has given any consideration. Whether or not his Conservative colleagues agree, adds to his work-load.
What will happen really depends on how Mr Johnson deals with all of the above (and the rest – Iran, future trade deals, international relations in general, his personal life). Maybe that holiday idea is not so bad after all.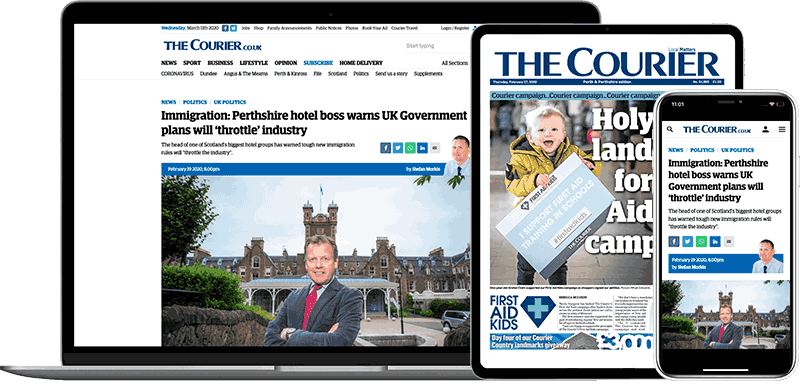 Help support quality local journalism … become a digital subscriber to The Courier
For as little as £5.99 a month you can access all of our content, including Premium articles.
Subscribe