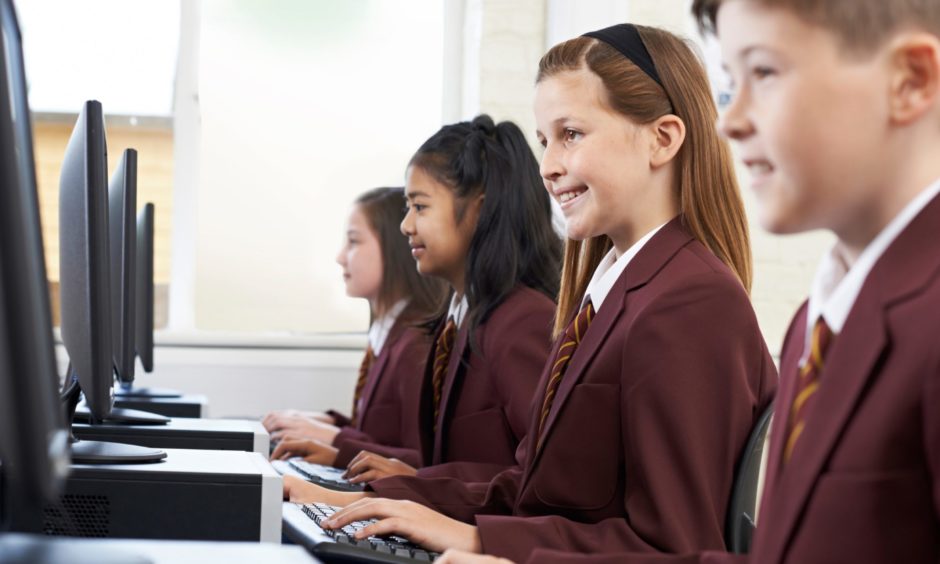 Children who are less academically able have been found to make better progress through online and blended learning – providing they have IT access.
A study found that those deemed of 'low ability' made the biggest achievement gains when using computers, laptops or other devices to learn.
It also showed that girls performed better than boys using this type of teaching.
A review of research led by Dundee University looked at online and blended learning as schools were closed during lockdown and pupils taught using assignments issued online.
Digital divide
One of the biggest concerns about learning during lockdown was a digital divide between those with access to technology and those without, exacerbating the poverty-related attainment gap.
But Professor Keith Topping, of the university's school of education and social work, said: "Disadvantaged and rural students show positive results where access to digital technology is made readily available.
"Low ability children were found in several studies to respond to digital technology more favourably than average children.
"There was also a number of positive studies of digital technology for children in the early years or at nursery or playgroup, as well as those with very various special needs, such as autism or Down's syndrome.
"A wide range of students from ethnic minorities also show promising results."
Professor Topping recommended schools pursue such teaching methods post-pandemic rather than reverting to traditional forms.
He said: "This review is particularly relevant at a time when schools have been forced by the Covid-19 pandemic to implement some of these measures due to pupils being unable to attend in person.
"The past six months have been hugely disruptive for the education of children but it would be a mistake to pivot back to the status quo without pausing to consider what benefits online and blended learning can bring in the long run."
It would be a mistake to pivot back to the status quo without pausing to consider what benefits online and blended learning can bring in the long run."

Professor Keith Topping
The review found that most studies in the field found blended and online learning better than traditional instruction and that educational games and computer-assisted instruction (CAI) were very effective.
They had positive effects on performance when compared to traditional classroom teaching at both primary and secondary schools.
Science and maths were the most popular subjects, but there were positive results in a wide range of other subjects, including reading and writing, critical thinking, art and music, and health.
Of 1,540 studies analysed from all over the world, 72% found some form of digital technology performed better than traditional instruction.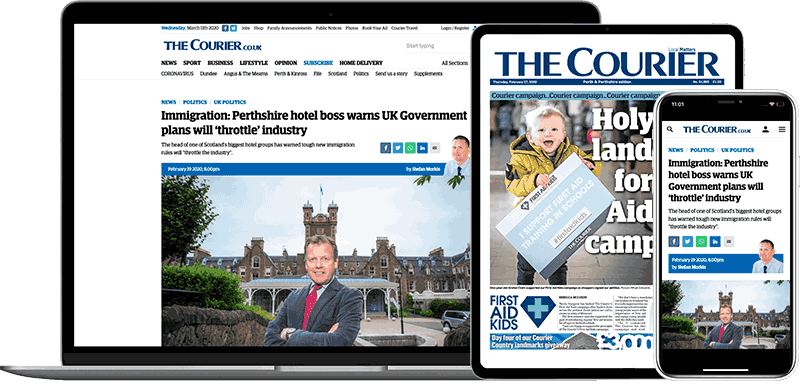 Help support quality local journalism … become a digital subscriber to The Courier
For as little as £5.99 a month you can access all of our content, including Premium articles.
Subscribe