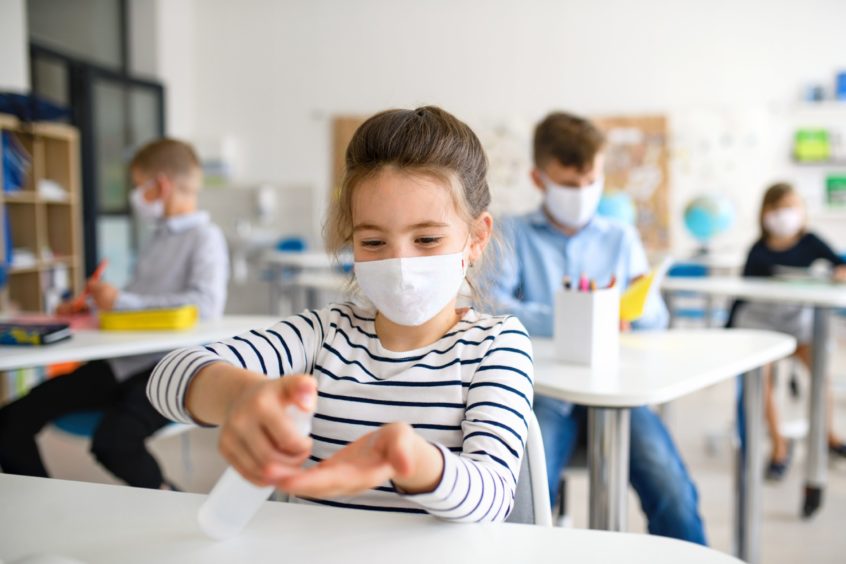 Coronavirus cases have been diagnosed in pupils and staff in several schools across Tayside and Fife.
There are now a total of 75 cases in staff, pupils and community contacts in Dundee, Perth and Fife.
Dundee has the most cases with a total of 48 from primary, secondary and nursery schools across the city.
Fife has had 23 cases in or linked with 14 separate schools so far and Perth and Kinross has four cases in four schools.
It is understood there are currently no cases in schools in Angus.
Dundee
Dundee has the most cases linked to schools with 40 cases connected to Kingspark School in Dundee.
The school, which has around 185 pupils with additional support needs, closed on August 20 following a series of positive cases but reopened on September 7.
There were 23 staff members, three pupils and 14 community contacted affected.
Also in Dundee, a single case was identified at Ss Peter and Paul's RC Primary School.
The Primary 2A class were told to isolate at home for two weeks, returning to school on September 2.
There were two positive cases at Happy Times out-of-school care club, based at Downfield Primary School, which were linked to the Kingspark cases.
Meanwhile, pupils in primary three at St Clement's RC Primary were also asked to self-isolate after a child at the school tested positive for Covid-19.
Two Dundee secondary schools also recorded positive Covid-19 cases.
St John's RC High School has two positive cases with one case being linked to a sibling with the virus at Dens Road Primary School.
A pupil at Grove Academy in Broughty Ferry also tested positive and around 14 close contacts were asked to isolate.
Fife
Six members of staff and three pupils at Sinclairtown Primary School, Kirkcaldy, tested positive, resulting in pupils from seven classes and all teachers being asked to isolate at home. The school has been closed for two weeks until the October holiday.
Meanwhile, close contacts of a Lochgelly High School pupil who contracted the virus were also asked to stay at home from September 21.
Elsewhere in Fife, a pupil tested positive at Capshard Primary School, in Kirkcaldy, with pupils in P1 and P1/2 composite class told to stay at home as a precaution.
Queen Anne High School, in Dunfermline, has had two cases a month apart. In the first a second year class was told to self-isolate until September 11 after a pupil tested positive. On September 29 another second year class was told to isolate until October 1.
Also in Dunfermline, a child at Masterton Primary School tested positive. Isolating pupils returned to school on September 18.
And there was a case linked with St Columba's RC High School in the town. Close contacts were asked to self-isolate for a fortnight.
On the same day as the St Columba's case was revealed, NHS Fife said a person linked with Pitreavie Primary School had the virus and pupils in three classrooms were asked to isolate until October 7.
POSITIVE COVID-19 CASE AT LOCHGELLY HIGH SCHOOL
There is no evidence of transmission within the school at this stage. Pupils identified as being in close contact with the case have been asked to stay off school from tomorrow and self isolate. For more: https://t.co/bh50SV9BOm pic.twitter.com/a8fUE2NZeu

— NHS Fife (@nhsfife) September 20, 2020
In Rosyth, a person linked with St John's Primary School tested positive and two P7 classes were told to isolate.
Parents of all P1 pupils at Warout Primary in Glenrothes were told to keep children home until September 28 after a positive case emerged.
A staff member at Lochgelly West Primary School nursery tested positive. Parents were told to keep children at home until September 28.
The following day, children at Torbain Primary School nursery, in Kirkcaldy, should isolate after a person linked with the nursery had the virus.
There has also been a case at Newburgh nursery. The child was understood to have mild symptoms.
Single cases linked with Anstruther and Leslie primary schools were revealed on September 29. At Anstruther the P6 class was told to isolate until October 8 and Leslie's P2/3 class was asked to stay at home the next day as a precaution pending an update.
Perth and Kinross
A pupil at the Community School of Auchterarder tested positive for the virus and close contacts were asked to isolate until October 2.
A secondary school pupil at St John's RC Academy, based at the city's North Inch Community Campus, was diagnosed with the virus and close contacts stayed at home until September 2.
Elsewhere, one pupil at Oakbank Primary School in Perth and a second at Newhill Primary School in Blairgowrie tested positive for the virus/
Between the two schools, 41 children and staff were told to isolate until August 28.
Important news from @PerthandKinross and @NHSTayside that two pupils have tested positive for COVID-19. This is worrying news and all measures are being taken to keep everyone safe. Please follow all guidance to reduce potential transmission at all times. https://t.co/D2tWQLAmzB

— John Swinney (@JohnSwinney) August 18, 2020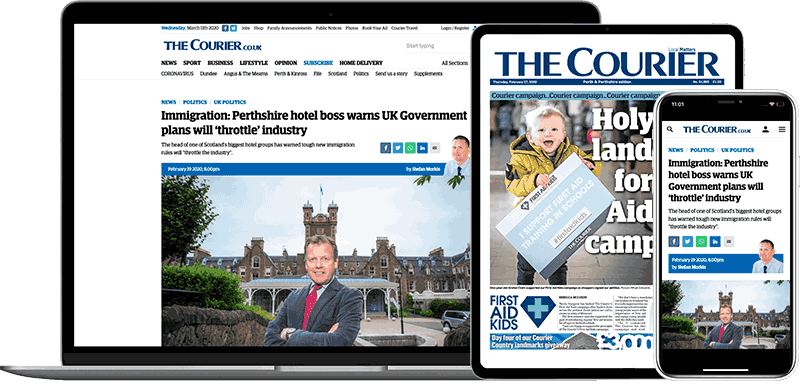 Help support quality local journalism … become a digital subscriber to The Courier
For as little as £5.99 a month you can access all of our content, including Premium articles.
Subscribe