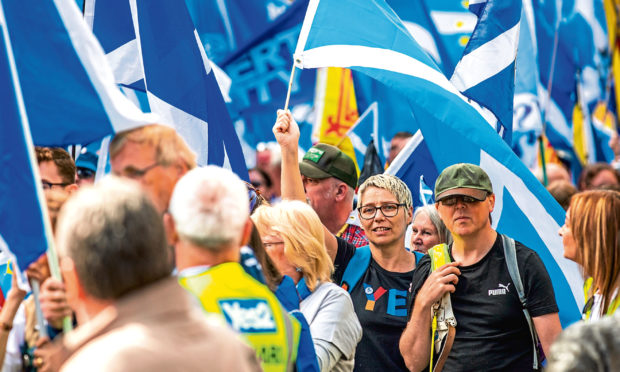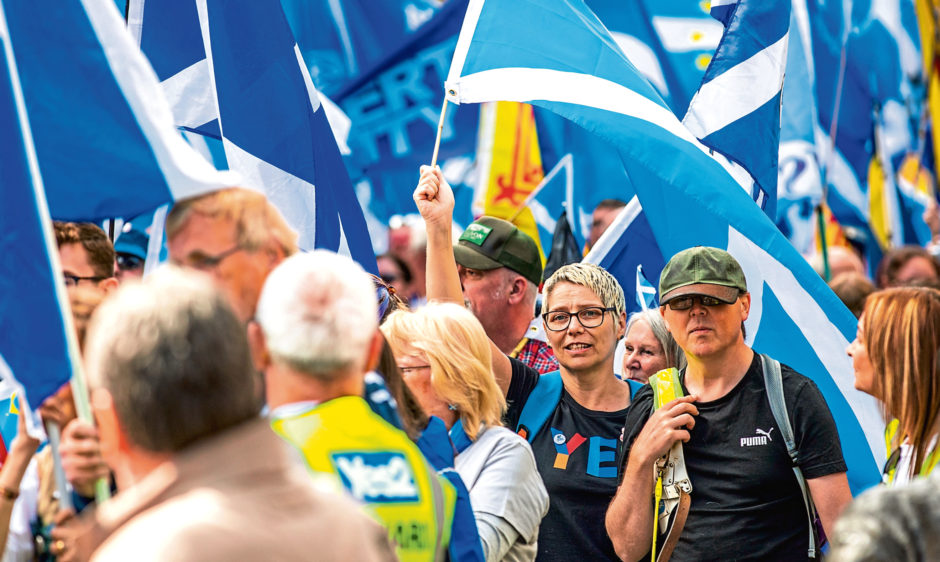 It was the answer Nicola Sturgeon said she was expecting, but it no doubt would have stung all the same for the First Minister to have her New Year's resolution dashed so early into January.
Anyone following the run-up to December's general election could be sure of two things – 1: The SNP were campaigning to show off a mandate in favour of a second Scottish independence referendum by gobbling up as many Westminster seats as they could and 2: Prime Minister Boris Johnson would ignore it anyway.
Having pretty much sat out the first one, Mr Johnson hammered down repeatedly his opposition to granting a second referendum under any circumstances, while his Scottish understudy Jackson Carlaw suggested "once in a generation" could mean as much as 40 years.
All to be expected from the Conservative and Unionist Party, but what does seem to have shifted recently is the reluctance of senior Scottish Labour figures to condemn a second referendum, with some like former First Minister Henry McLeish saying to reject it would be anti-democratic.
In one of two statements from the party, Constitutional spokesperson Alex Rowley said "there were discussions to be had another day" – not exactly ruling it out as a once in a generation event. Richard Leonard, meanwhile, echoed the phrase any Higher History student will remember with élan – Home Rule.
What that means is anyone's guess, but it would seem Scotland's third party might drop their opposition to a second vote at the upcoming Holyrood election – which does not mean they support independence, of course.
Ms Sturgeon dreams of leading an independent Scotland into the middling embrace of Brussels as a staunch European nation.
What she cannot afford is an echoing of events in Catalonia. The EU took a dim view on the "disrespect" shown to the rule of law during the Catalan vote for self-determination in 2017, because it contravened the law of member state Spain – regardless of the bully-boy tactics shown by the Madrid government in the immediate aftermath and to this day as a result of the vote.
The legal route as highlighted late last year by a cross-party group to thwart no-deal Brexit succeeded to a point, but given the thumping majority gained by Mr Johnson in the following election will merely be remembered as an effective but temporary red-light which eventually changed to green.
Voting for an overall pro-second referendum parliament at Holyrood's 2021 election then seems the most sensible route for independence supporters to go for. Any agitation in the form of civil disobedience or other would be regarded poorly by the EU – as frustrating as that might seem to those anxious for separation.
Those who have no wish to continue constitutional debate ad infinitum are in for another rough year and the cracks are beginning to show.
Vast improvements in domestic policies are needed to take those sitting on the fence off it. And another, looming event involving the architects of Scotland's independence movement could derail everything.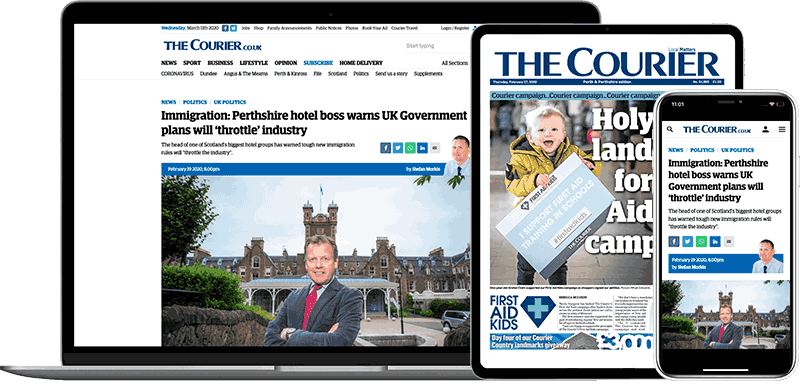 Help support quality local journalism … become a digital subscriber to The Courier
For as little as £5.99 a month you can access all of our content, including Premium articles.
Subscribe