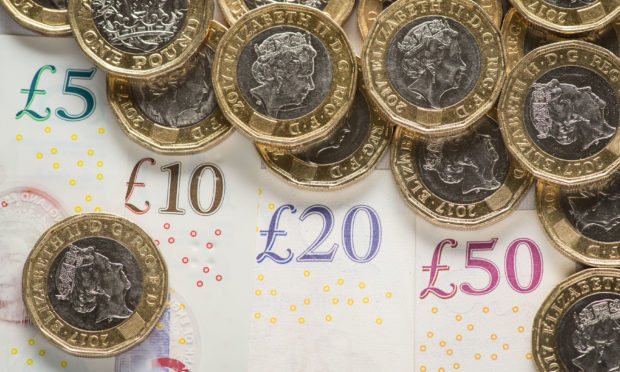 Student leaders are calling for increased hardship funds to be set up to help students through the financial challenges caused by the coronavirus crisis. Michael Alexander reports.
When the coronavirus outbreak started gathering pace in mid-March, Scotland's colleges and universities began introducing measures to slow the spread.
Institutions began rolling out teaching and assessments online, and inevitably these have proved to be difficult and challenging times for students worried about their studies and futures.
But whilst the government has agreed to pay 80% of salary to any furloughed staff who are kept on by their employer, what about students if the lock down means no summer jobs are available and they can't claim Universal Credit?
What happens at the end of the summer term when student loan payments stop? How are less well-off students supposed to afford to pay rent or eat?
NUS Scotland, which represents around 500,000 students in Scotland, says it's meeting with its members frequently to hear their concerns and are likewise in contact with the Scottish Government to discuss how these issues can be resolved.
The main two issues are housing and financial support. The NUS has launched its #NotStayingNotPaying campaign in response to reports of students not being let out of their accommodation contracts, despite having returned home to self-isolate.
The NUS is also concerned about a lack of support for students who are staying in their student accommodation, such as international and care-experienced students, as they are unable to return home or do not have anywhere else to go.
When it comes to financial support, the NUS says it's aware that many students have lost their jobs or their pay as they are often working in precarious industries which have now been classified as non-essential.
The union is therefore calling for increased hardship funds to be available to all students to ensure they are able to meet their cost of living.
NUS Scotland President, Liam McCabe said:"Students are facing untold disruption to their studies and their lives as a result of the Covid-19 pandemic.
"Whether it's disruption to their studies, the loss of work and pay or being charged for accommodation they are no longer staying in there are a host of issues students are raising with their students' associations and unions.
"NUS Scotland, and student officers across the country, recognise the significant challenges students are facing and we will continue to call on governments and institutions to provide students with the vital support that they need during this pandemic."
St Andrews University Students Association President Jamie Rodney said they too had been contacted by students concerned about the financial impact of the coronavirus.
"We've been doing what we can to support them," he said.
"The University Discretionary Fund is fortunately very well stocked this year which should lessen the hit, and the Student's Association is looking to furlough as many of our staff as possible.
"However, even with all this there's a real chance that our student communities get completely hollowed out, and university becomes totally unaffordable for a lot of students if the government doesn't step up it's efforts to financially support students."
Dundee University Students Association president Joshua Connor echoed these concerns. DUSA has been working in collaboration with the university in order to ensure that students are supported.
"The Scottish Funding Council have provided more funds for the university's discretionary hardship fund and relaxed the rules for international students in applying to the discretionary fund," said Joshua.
"We will continue to support students throughout the year and active conversations are happening as to how we support students throughout the summer.
"DUSA is still offering academic, welfare and housing advice albeit through online delivery and would encourage students to utilise the services we provide by emailing advice@dusa.co.uk ."
Dundee University director of student services Graham Nicolson said, "Student Services is doing everything it can to financially assist members of our student community at this time.
"We have put additional hardship funds in place to help students. These funds are distributed on a means tested basis via the Student Funding Unit.
"We are working with DUSA to provide support to our students throughout this situation."
Abertay University has also pledged to ensure every one of their students comes through this crisis with the full support they need.
"All students can apply for hardship funding should they need to do so, and we've streamlined the application process for this in recognition of the difficulties some are likely to face," an Abertay spokesperson said.
"Our Student Services team continues to provide counselling, mental health support, careers advice and academic assistance via telephone or video calls, including help with managing finances.
"Students in need of laptops or other devices have been issued with loan equipment or had new equipment purchased for them.
"All students remaining in our halls of residence are continuing to receive support and will not face any additional charges should they need to stay beyond the end of their lease agreement. Those who chose to leave were allowed to terminate their lease agreements early, and without normal penalties."
STUDENT CASE STUDY 
Nineteen- year-old Lloyd Melville from Monifieth is in his second year of a BA (Hons) degree in history and politics at Stirling University.
As a student, he's finding this situation "incredibly difficult" – not least because he had hoped to find a good summer job to ensure he can keep paying rent, bills, and food costs. Evidently, with the lockdown measures, he does not think that will now be possible.
"Because of this, myself and my flatmates approached our landlord, asking about the possibility of rent reductions, or a freeze for the duration of the crisis," he said.
"We were simply told 'If you think you'll struggle to make your monthly rent payments, you can claim Universal Credit…' and other benefits.
"But students are not actually eligible for any benefits, and as such we would get no financial support from the UK Government.
"Some landlords have been understanding throughout this crisis, but unfortunately ours has not been one."
Lloyd, who is an SNP activist and National Communications Officer for SNP Students, said he was relatively lucky because he's in a situation where he can rely on one of his parents to help with costs.
But he said it will be a struggle when loan payments end over the summer if there is only one wage in his household. He also knows many students do not have this support, and as such won't be able to buy food, let alone pay rent.
"SNP Students – the organisation I am a proud part of – are currently inquiring into what support could be made available to students across Scotland in this time of hardship," he said.
"In terms of coursework, Stirling University has cancelled all first and second year exams and assessments, with the exception of professional courses.
"As such, while the burden of university-related stress is gone, the financial anxiety very much remains.
"I really hope that we find a positive resolution to this, and can support students who are suffering due to a situation out-with their control."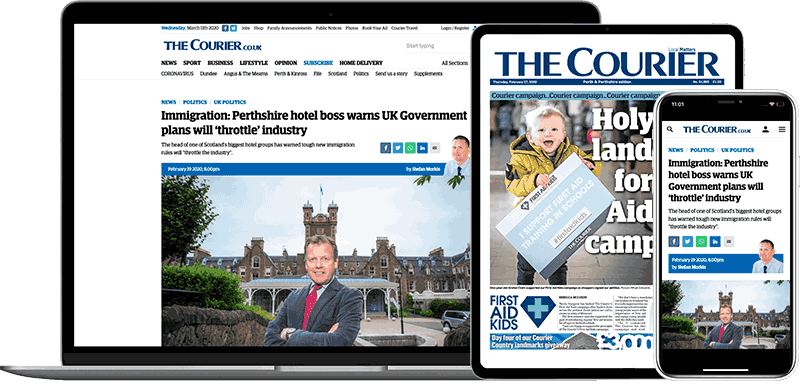 Support The Courier today.
The Courier is committed to delivering quality content to our communities and right now that's more important than ever — which is why our key content is free. However, you can support us and access premium content by subscribing to The Courier from just £5.99 a month. Because Local Matters.
Subscribe