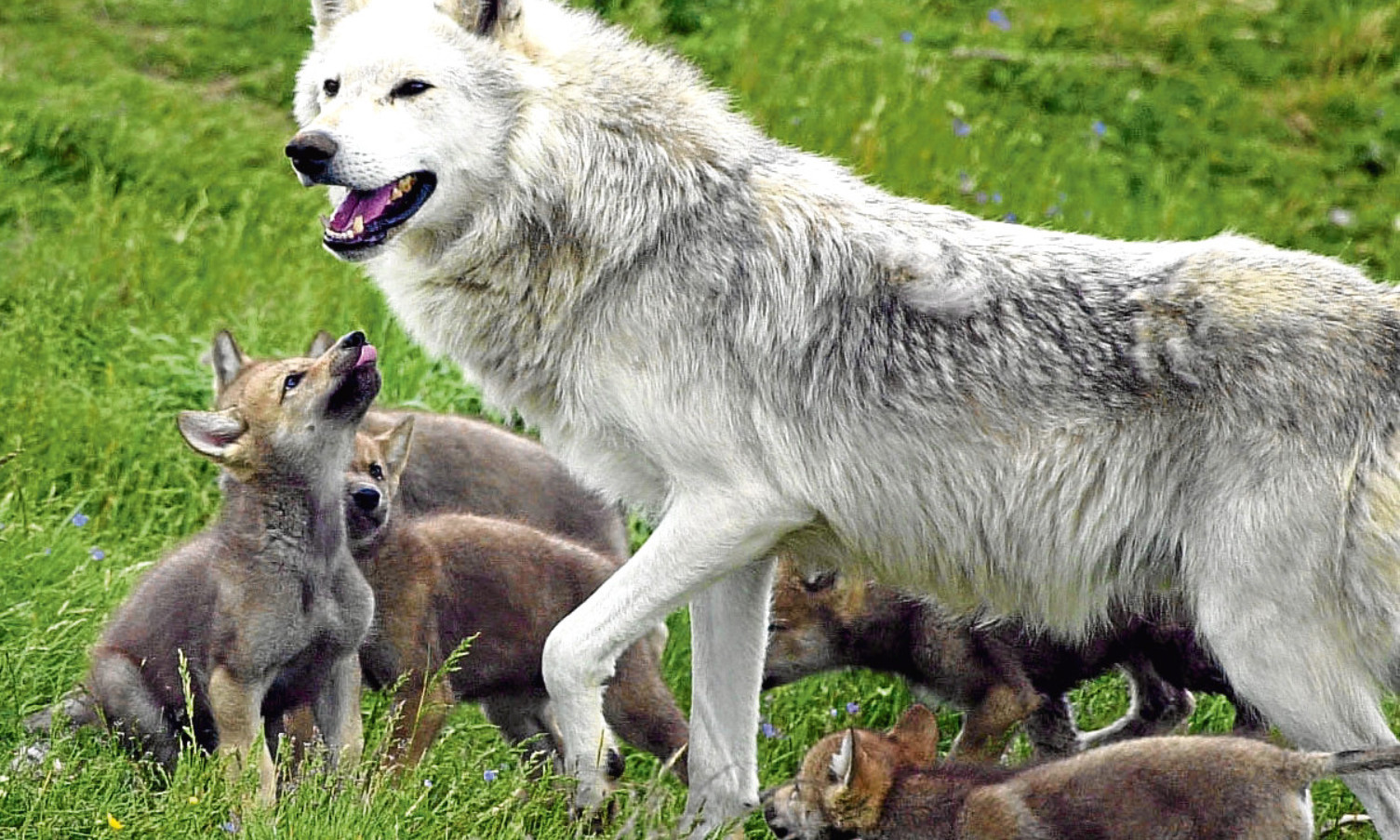 The charity that runs Edinburgh Zoo has appealed for donations to help feed hundreds of animals including giant pandas, polar bears and penguins in its collection.
The Royal Zoological Society of Scotland (RZSS) said it costs tens of thousands of pounds each month to feed species at the capital attraction and the Highland Wildlife Park (HWP) in Inverness-shire.
Both attractions have been locked down due to the coronavirus, but keepers are still caring for hundreds of hungry animals.
The food bill at Edinburgh Zoo comes to more than £55,000 per month, including nearly £3,000 to feed the gentoo penguins.
Other costs include £70 per day to feed eucalyptus to Edinburgh Zoo's collection of koalas, including nine-month old joey Inala, and £80 per week to feed the lions. It costs £15 to give giant panda pair Tian Tian and Yang Guang a treat of honey.
At the HWP, it costs more than £1,000 per month to provide meals for the four popular polar bears.
In an appeal to animal lovers, the charity said: "Sadly, Edinburgh Zoo and Highland Wildlife Park are closed temporarily – but our amazing keepers are continuing to give our wonderful animals all the care they need.
"This is a very challenging time because almost all of our charity's income is from our fantastic visitors and members. Our food costs alone are tens of thousands of pounds every month.
"The good news is you can help the animals you love by giving a donation today.
"Your gift can help feed our animals at Edinburgh Zoo, including our colony of penguins. Did you know it costs £97 a day to feed all our gentoos?
"Or you can support the animals at Highland Wildlife Park. The monthly food bill for our polar bears Hamish, Victoria, Arktos and Walker is over £1,000.
"Every donation will make a difference – no matter how large or small.
"Just £15 will treat giant pandas Yang Guang and Tian Tian to some honey at the zoo, while £50 will keep Amur tiger Dominika full for a week at our wildlife park."
Edinburgh Zoo alone usually attracts more than 600,000 visitors per year. In their absence, live cameras are showing animals including the giant pandas and koalas.
The RZSS said that in addition to making a donation, people can help by becoming members, adopting animals or buying tickets and keeper experiences to enjoy once the attractions reopen.