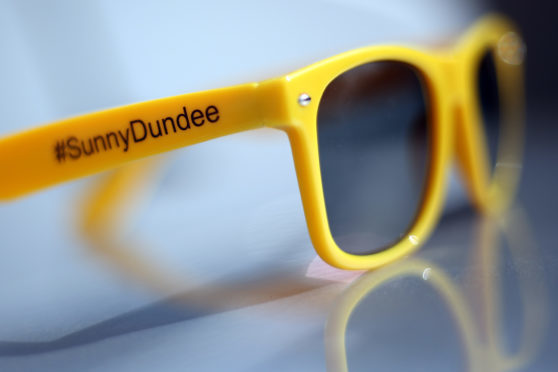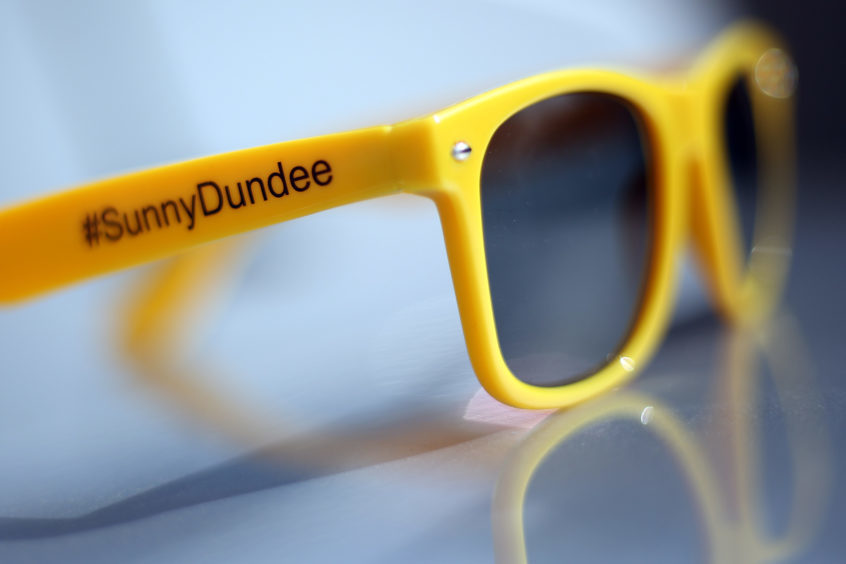 Stunning warm weather across Scotland will give way to freezing air from the Arctic which will bring snow to parts of the country at the weekend.
Temperatures are due to rise above 20C in the coming days before dropping drastically at the weekend.
Wintry showers are expected in parts of the country – including Perthshire, Aberdeenshire and the Cairngorms – on Sunday.
Sunny weather returned to Scotland on Wednesday, with temperatures reaching a high of 20.5C in Aviemore.
Locally the mercury climbed from -0.4C on Wednesday morning to 19C in the afternoon at a Met Office station at Strathallan.
And the summery weather is expected to continue from Thursday into Friday, with temperatures of 20C and above possible in parts of the country. The likes of London will experience 25C heat.
However people are unable to take advantage of the conditions due to the lockdown – except for during permitted daily exercises.
Temperatures will rise over the next few days as high pressure drifts to the east, dragging warm air up from the south. However, arctic air will push down from the north, turning things much colder through the weekend 🌡 pic.twitter.com/sjQFj1EpDw

— Met Office (@metoffice) May 6, 2020
Met Office meteorologist Tom Morgan warned there is forecast to be a "dramatic" drop in temperatures from Friday into Saturday as cold air moves down from the Arctic.
Coastal regions are expected to bear much of the brunt.
He said: "We have got competing air masses at the moment. We have got high pressure sitting over the UK, drifting towards Germany, and really bringing an air flow from France and Spain across the UK and into Scotland.
"They have hit record-breaking high temperatures – into the high-30s – across Spain and France. It is not as warm once it gets to our shores, but it is still above average temperatures.
"As that high drifts away into Germany and the continent later this week, in arrives another area of high pressure from across Iceland.
"Temperatures are going to rise on Thursday through Friday. And then there is a dramatic change coming this weekend as a spell of Arctic air is moving down from the North Pole really.
"It is moving into Scotland, across Scotland, and bringing a change of temperatures of 10C from Friday to Saturday. There will be a strong, cold, north-easterly wind too.
"It is not going to be pleasant if you are in these coastal regions in particular."
He added: "There is the potential for some wintry showers by the time you go through to Sunday through Aberdeenshire.
"There will be a return to overnight frost, which is not a good thing for many people or gardeners who have been out quite a lot. Farmers will be a bit susceptible for overnight frosts.
"The whole of Scotland is going to be affected in terms of weather. There is going to be some sunshine about."
He said the snow showers are most likely on Sunday on higher ground.
Mr Morgan said: "There is a chance of wintry showers on Sunday. It is likely we will see some hill snow, and snow showers coming to quite low levels on Sunday.
"Perthshire could well see some snow showers. Cairngorms could well get a covering of snow on Sunday. At Glenshee – up there we could see maybe 2-3cm of snow by the end of Sunday.
"It is very unusual for May 10.
"At low levels it won't actually lying. Towns and cities shouldn't see anything accumulating. Maybe a bit of hail falling."