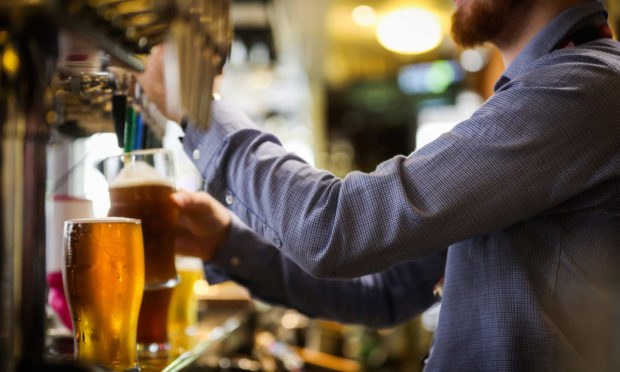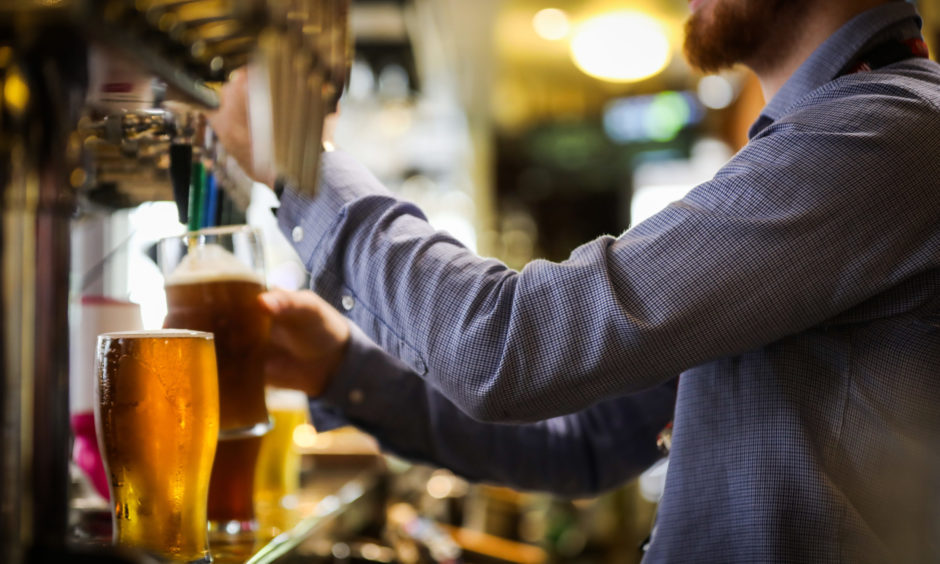 Some Dundee pubs are already preparing to welcome punters back to beer gardens ahead of the potential easing of lockdown measures later this week.
Speaking in the Scottish Parliament on Wednesday, First Minister Nicola Sturgeon told fellow MSPs she expects to be able to kick-start "phase two" of Scotland's route-map out of the nationwide shutdown from Thursday.
Pubs have been closed since late March due to the Covid-19 pandemic, however the next stage of Holyrood's plan would allow for the reopening of outdoor spaces at bars and restaurants with physical distancing and increased hygiene measures in place.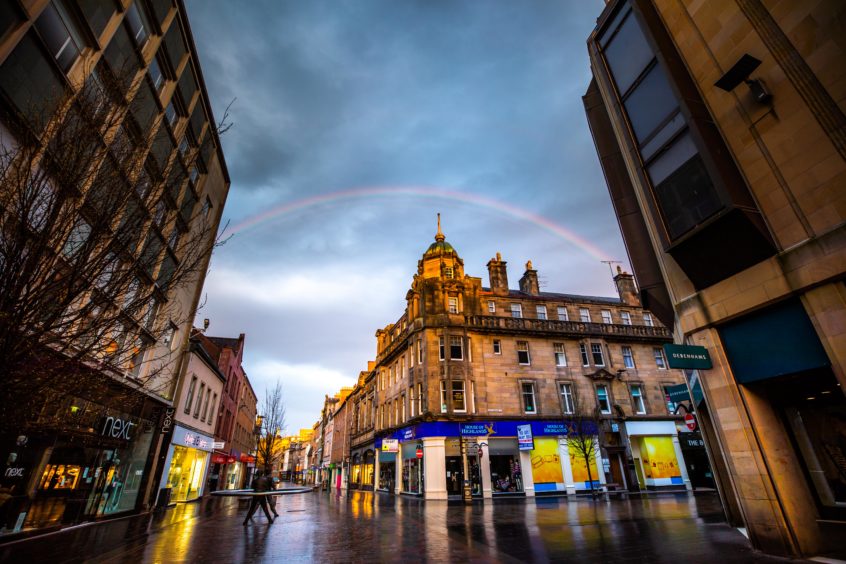 The Scottish Government must review lockdown measures every three weeks before deciding if the nation is in a position to ease measures further. The next review date falls on Thursday, June 18.
For phase two to begin, Scotland's R-number must remain below one.
This needs to be accompanied by a "sustained decline" in Scottish Covid-19 cases. It will also require all of the WHO's six criteria for easing restrictions to be met
Management at The Ambassador on Dundee's Clepington Road say they should be able to welcome punters back as soon as given the go-ahead from the government.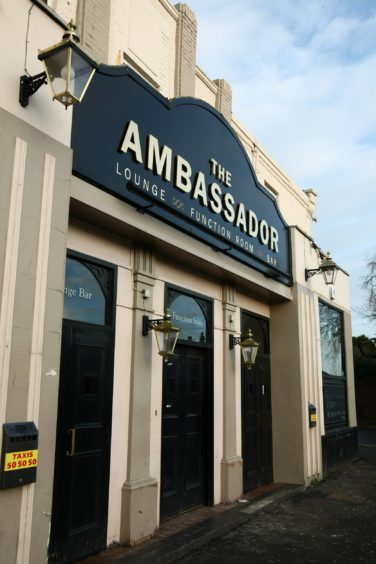 Manager Kate Fraser said the finishing touches were being added to the pub's beer garden on Wednesday night – while they plan an expansion of the outdoor space into the neighbouring car park.
She said: "We are in the middle of fixing it just now. The beer garden will be open. We'll be doing it from whenever Nicola Sturgeon says – doing both food and drink."
The Ambassador also has a popular function space, and Ms Fraser is hopeful the outdoor area can be used to host gatherings in some form in the near-future.
She added the pub has been inundated with calls and messages from customers, adding their support has seen them through a hard few months.
Ms Fraser added: "We have been quite lucky our customers kept us busy with food takeaways. Right now we can't do any functions.
Road out of lockdown: weddings, beer gardens and pro sports could be back in Scotland from next week
"The amount of feedback and questions we are getting…we can't tell them anything until then (the announcement is made)."
As reported in the Evening Telegraph, staff at Broughty Ferry bar The Fort are working to renovate its outdoor areas to get the establishment ready to welcome customers from next week.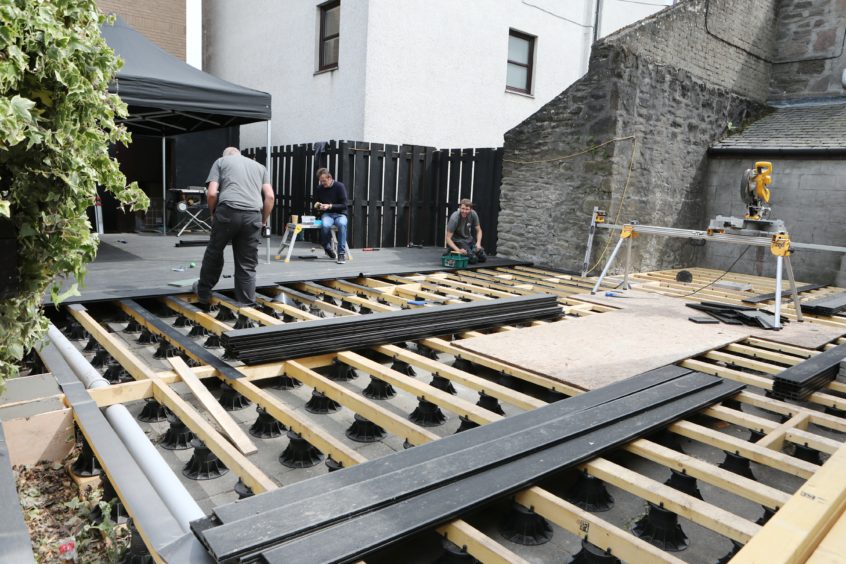 And last week, Graham Bucknall, owner of The Ship Inn at Elie in Fife, said he would be able to start serving at his beer garden almost immediately after getting the go-ahead.
He added: "If the First Minister stands up on Thursday and makes the announcement we'll be ready to go – hopefully within the hour."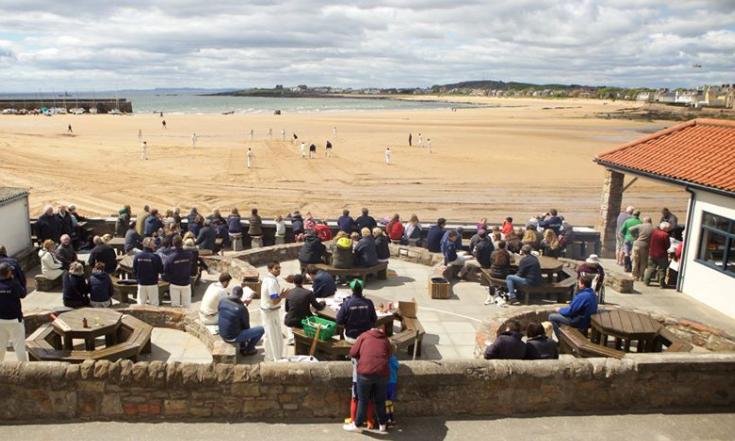 Elsewhere the outdoor spaces at The Cherrybank Inn in Perth has been transformed into an "open air" venue ahead of the planned easing of lockdown – complete with three outdoor bars and a "click and collect" app for ordering.
Management are waiting for the announcement before taking bookings for the new-look venue. It was expected to open during the final week of June.
Pints ready to be pulled 'within the hour' of go-ahead as Tayside and Fife pubs eye lockdown 'phase two'
However locals may have to wait some time before enjoying a pint at some of Tayside and Fife's most popular watering holes.
JD Wetherspoon spokesman Eddie Gershon said the business is waiting "with interest" to see if outdoor spaces will be able to reopen from Thursday – after which a decision will be made.
The pub chain runs The Counting House in Dundee, Jolly's Hotel in Broughty Ferry, The Corn Exchange in Arbroath, The Golden Acorn in Glenrothes, The Robert Nairn in Kirkcaldy, the The Guildhall and Linen Exchange in Dunfermline, The Capital Asset n Perth, and The Fair O'Blair in Blairgowrie.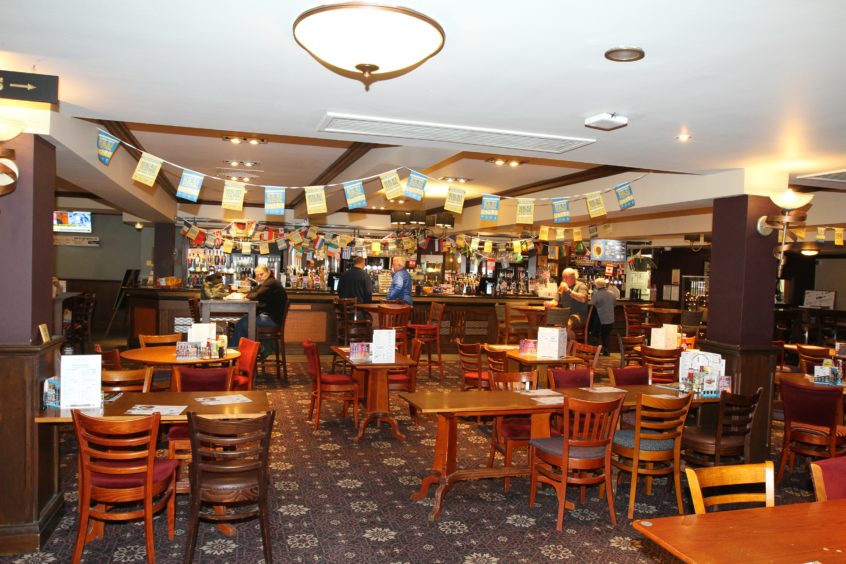 Mr Gershon said: "We are as keen as all other pub operators to open our pubs and are awaiting official news from the Scottish government.
"We are investing heavily in ensuring that all of our pubs in Scotland are safe for staff to work in and for customers to visit.
"We will wait with interest to see if pubs with outdoor spaces are allowed to open earlier and if so we will make a decision on whether ours will do so at that stage.
"However, our ultimate aim is to have our pubs open as they were before the pandemic started, albeit with new measures in place."
Pub giant Greene King is also waiting for the Scottish Government's announcement before making a decision.
The firm owns a number of popular bars in Courier country. Across Dundee and Perth, it is behind the likes of Molly Malone's, the Old Bank Bar, Trades, Fisherman's Tavern, Twa Tams, Foundry and Maltings.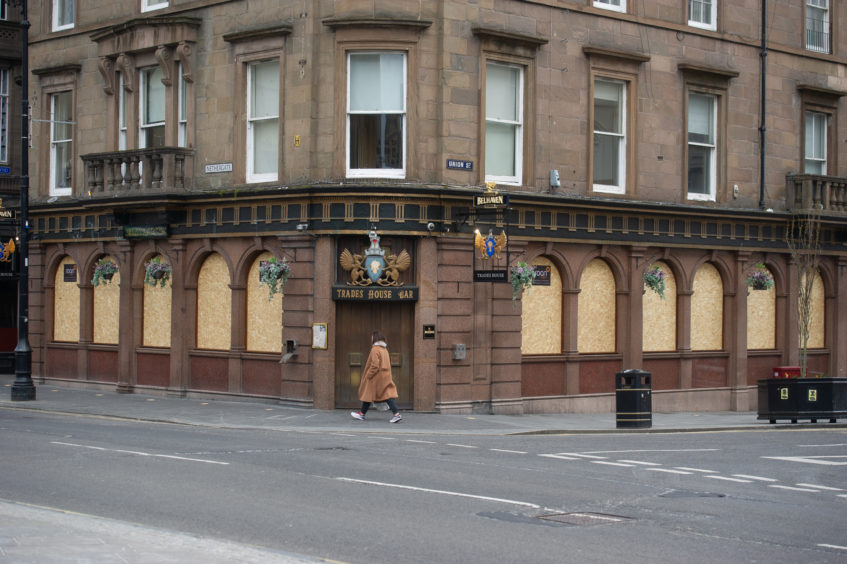 Greene King also owns several watering holes in St Andrews including Central Bar, Greyfriars, Blue Stane and Whey Pat.
A spokesman said the firm will be unable to comment on any reopening dates until further details are confirmed by the Scottish Government.
However the pub chain has committed to implementing safe social distancing throughout its venues, with customers encouraged to order using an app.
There will also be minimal contact, hand sanitising, and a £15 million "pub safe" scheme implemented.
Perspex screens will be in place at bars and between booths and "one-in, one-out" systems in place at toilets.
Last week Greene King CEO Nick Mackenzie said: "Many pubs across the country, including a number of our own, will not be financially viable or able to open for operational reasons with the current restrictions in place and we hope that, for the future of our industry, these measures will be short-lived.
"We are working towards a phased re-opening and are planning to open as many as we can.
"However, the future of our industry is reliant on continued support from government and reducing social distancing from two metres to one would make it possible for many more pubs across the country to be viable."
Stonegate Pub Company runs local bars including The Rule in St Andrews, the Sandeman in Perth, The Exchequer in Kirkcaldy, the East Port in Dunfermline, and the Nether Inn and The Braes in Dundee.
They are awaiting on approval from the Scottish Government before making a decision on any reopenings.
In May the Scottish Government unveiled a four-phase strategy to bring the nation out of lockdown.
It is entirely dependent on eliminating Covid-19 in the country and successfully implementing a Test and Protect strategy.
Phase one of the move out of lockdown began on Thursday May 28 after Scotland successfully kept the R-number – the rate of transmission – below one.