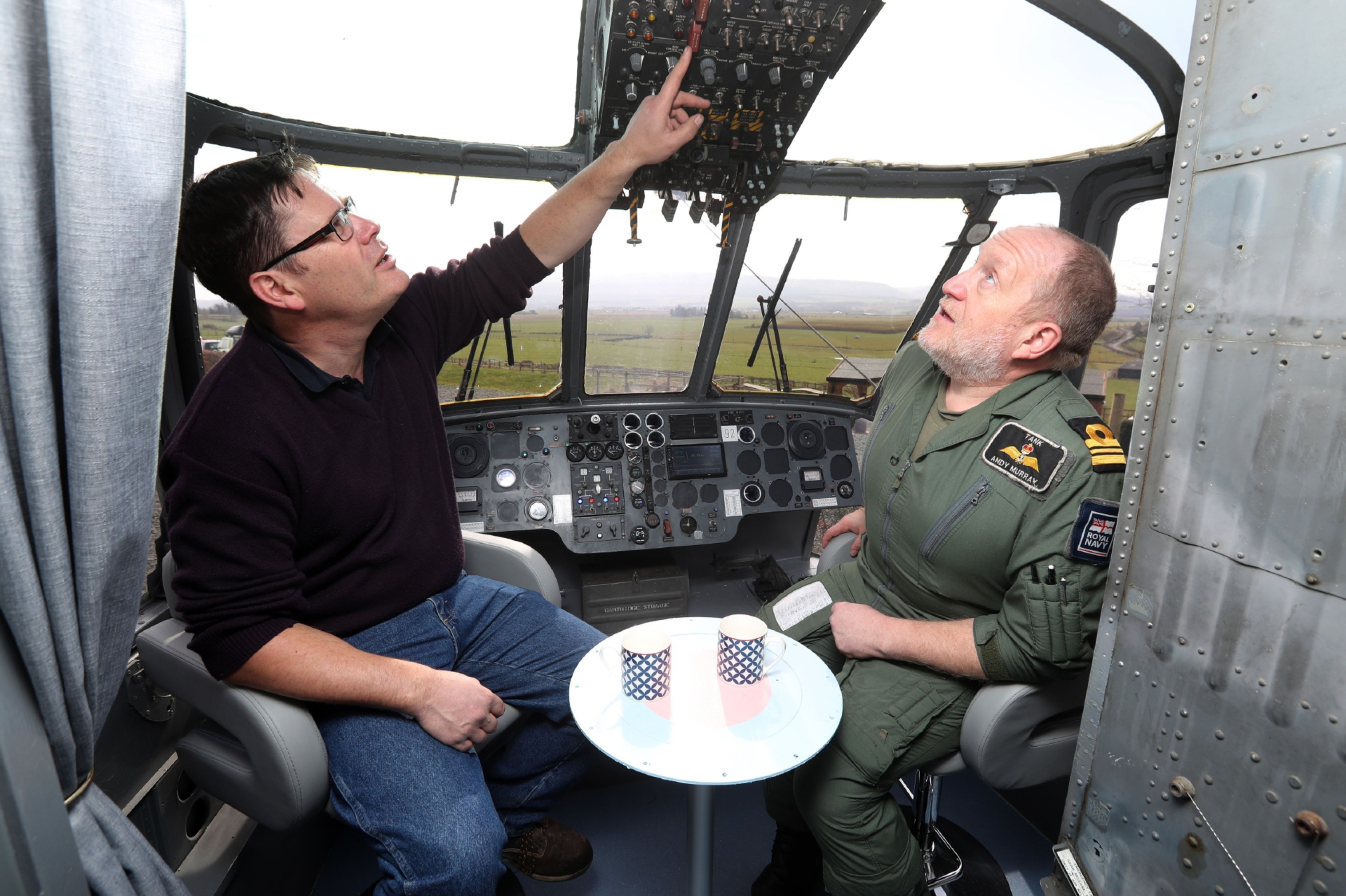 A search-and-rescue helicopter retired from Navy missions has made its final trip – to its new life as an unusual holiday home.
Stirling farmer Martyn Steedman bought the Sea King helicopter in an online MoD auction for £7,000 and decided turn it into accommodation complete with a dining area in the cockpit.
The idea for the conversion came to Mr Steedman and his wife Louise during the Sea Kings' final fly past over Stirling earlier this year, which marked the end of active service for the entire fleet.
He said: "We couldn't bear to see these much-loved helicopters go on the scrapheap and thought 'why not give one a new life in the country?'
"Our plan is to adapt it into 'glamping' accommodation for a family of five with a quirky cockpit dining area, a mini kitchen, en-suite shower room and 'flight' deck.
"We like to think we offer customers something special to keep them coming back year after year and staying in a Sea King will certainly be a unique experience."
The couple's sons Josh, 13, and Harry, nine, hope to be the first to try it out.
Harry said: "When Dad told us what he had bought, we thought he was joking. We were totally gob-smacked, but now we can't wait for our first night on board."
The 17m long Sea King ZA127 aircraft was driven 320 miles by road from Grantham, Lincolnshire, to Mains Farm Wigwams, Thornhill, Stirlingshire, on Tuesday before being craned into position at the camp site.
The helicopter retired from active service in 1994 and was used in naval training until 2002.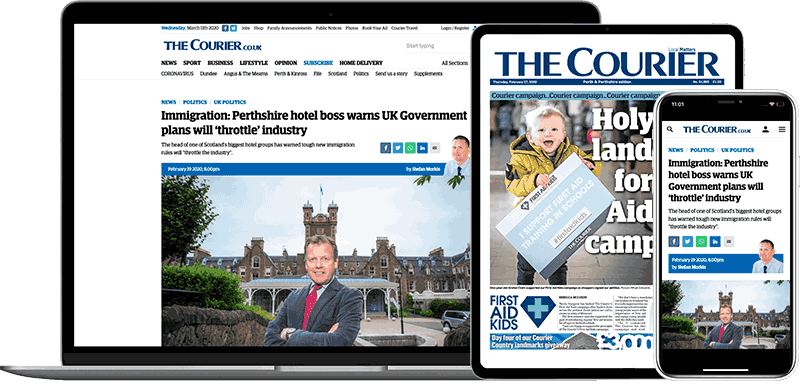 Help support quality local journalism … become a digital subscriber to The Courier
For as little as £5.99 a month you can access all of our content, including Premium articles.
Subscribe