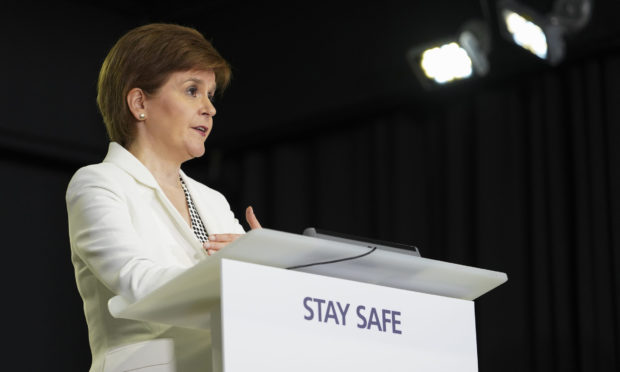 Scots are being urged to applaud Nicola Sturgeon this weekend in recognition of her handling of the coronavirus crisis in Scotland.
The "Clap for Nicola" Facebook event is expected to take place on Sunday, July 19 – which is the First Minister's 50th birthday.
About 7,500 people have so far signed up to take part in the applause at 8pm.
Organisers of the proposed tribute to the SNP leader have called on Scots to look out their bagpipes and kitchen pans to create a racket loud enough to "make sure Westminster hear".
The birthday event for Ms Sturgeon is inspired by the Clap for Carers initiative, which became a weekly ritual on Thursday evenings in the early stages of the UK's lockdown.
People across the country took to their doorsteps and windows to applaud the heroics of NHS and other key workers on the frontline of the fight against Covid-19.
A post on the Clap for Nicola Facebook page reads: "Our First Minister has done an exceptional job throughout what's been a strange year so far, to say the least.
"We clapped for our fantastic NHS.  We even clapped for Boris at some point (why, I'm not quite sure).
"Let's give Nicola the 'full regalia' on her 50th birthday, Sunday, July 19 at 8pm.
"Get the pipes and pans oot and cheer once more for oor Nicola! And let's make sure Westminster hear us."