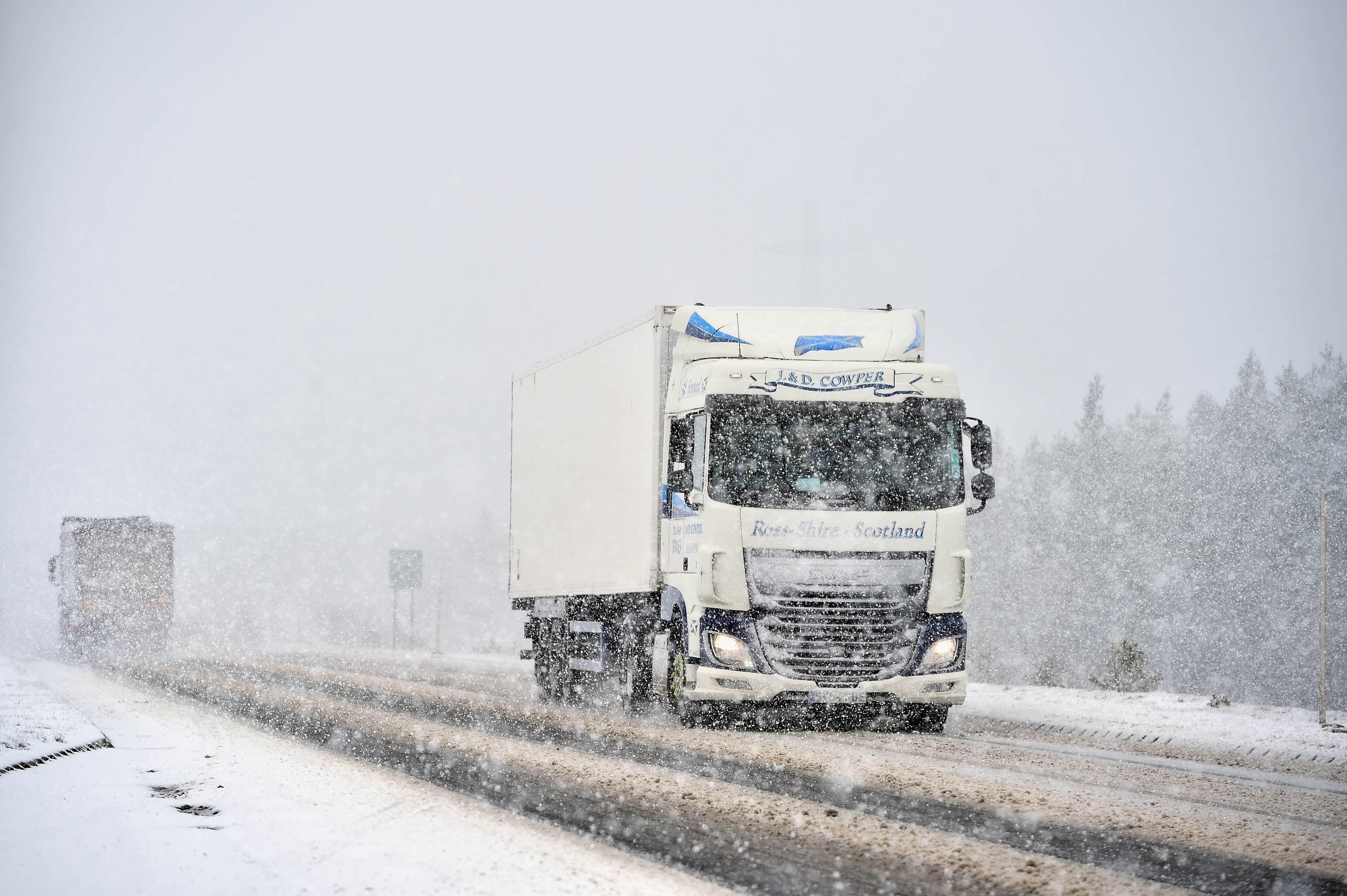 Drivers in Tayside and Fife have been warned that snow could disrupt travel as low April temperatures continue.
The Met Office issued a yellow alert for snow and sleet across much of the country and temperatures plunged well below freezing in the Highlands.
The warnings suggest the weather patch moving from west to east could bring accumulations of three to six cm on ground above 100 metres.
The wintry showers are expected to move south towards north-west England, Yorkshire and the East Midlands on Friday.
The Met Office said: "At lower levels, a mix of rain, sleet and snow is expected. Please be aware of the risk of difficult driving conditions and disruption to transport."
Arctic blasts have seen temperatures drop in Scotland this week, with minus 5.6C (21.92F) recorded at Kinbrace in Sutherland overnight on Wednesday.
Meteogroup forecaster Nick Prebble said: "Scotland is seeing current highs of just 7C (44.6F) or 8C (46.4F) but by Friday and the weekend it should reach double figures, maybe 11C (51.8F) or 12C (53.6F)."
The spring snowfall means skiers are enjoying an extended season in the Cairngorms.
This year, the CairnGorm Mountain resort will remain open until at least May 2 to take advantage of the late flurries.
More than half of the 11 lifts in the Aviemore area were open for skiers and snowboarders earlier this week.
In 2010, CairnGorm Mountain remained open until June for the first time.
General manager Janette Jansson said: "I think that this is the best time of the year to ski in Scotland, with better weather, softer snow and less congestion on the slopes."