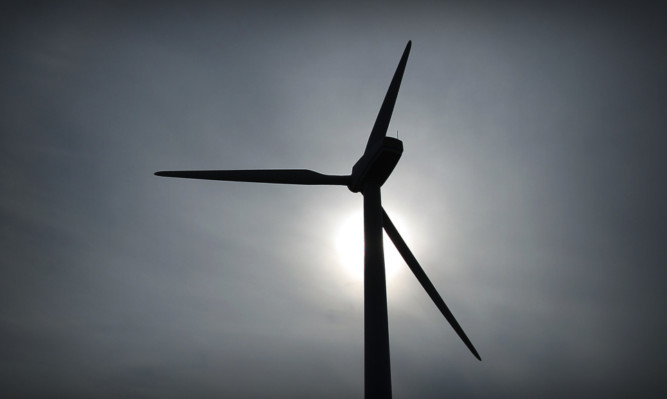 A jump in wind power led to turbines producing enough electricity to meet the needs of more than three-quarters of Scottish households in April, new figures reveal.
Wind farms provided 699,684MWh (megawatt-hours) of electricity to the National Grid last month, enough to power 79% of average Scottish households, equivalent to 1.9 million homes.
The energy output has increased by 15% compared with the same time last year when wind energy provided 608,601MWh of electricity to the grid.
Figures released by WeatherEnergy show that high winds meant on eight days in April wind turbines generated enough electricity to supply 100% or more of Scottish homes.
Despite the recent wintry weather the data shows that in homes fitted with solar panels, there was enough sunshine to generate an estimated 95% of the electricity needs of an average household in Dundee, 87% in Edinburgh, 86% in Aberdeen, 84% in Glasgow, and 83% in Inverness.
For those homes fitted with solar hot water panels, there was enough sunshine to generate 82% of an average household's hot water needs in Inverness, 80% in Dundee, 78% in Aberdeen, 76% in Glasgow, and 74% in Edinburgh.
Karen Robinson of WeatherEnergy said: "After a relatively slow start to the year, Scotland's wind power output is back on the up thanks to some powerful winds during the month.
"Similarly, as we move toward summer, solar power is beginning to play an increasing role for those homes and businesses that have fitted solar panels. It won't be long now before the average home with panels will be able to meet all its electricity or hot water needs for the month from the sun."
Environmental charity WWF Scotland is urging politicians to take the country's use of renewables to the "next level".
The charity's director Lang Banks said: "Thanks to a combination of stronger winds and increased capacity, output from turbines in April was up more by 15% compared to the same period last year – supplying power equivalent to the average electrical needs of 1.9 million homes.
"Thanks to many years of political and public support, Scotland's renewable industries today support thousands of jobs and help us to avoid a million tonnes of carbon dioxide every month.
"If we're to move to the next level in the global shift to a zero-carbon society, then the next Scottish Government must bring forward an energy strategy that ensures Scotland is the first EU nation to have a completely renewable electricity generation system by 2030."
Deputy First Minister John Swinney said: "The SNP has long championed green energy and these new figures are yet more evidence of how successful that approach has been.
"We have powered through our target to have 50% of Scotland's electricity consumption come from renewables by 2015 – and, if re-elected, we will implement an ambitious and long-term energy strategy to make electricity cleaner, more affordable and more secure for consumers.
"This is in stark contrast to the UK's energy policy, with the Tories turning their back on renewables and risking pulling the rug from underneath a flourishing industry."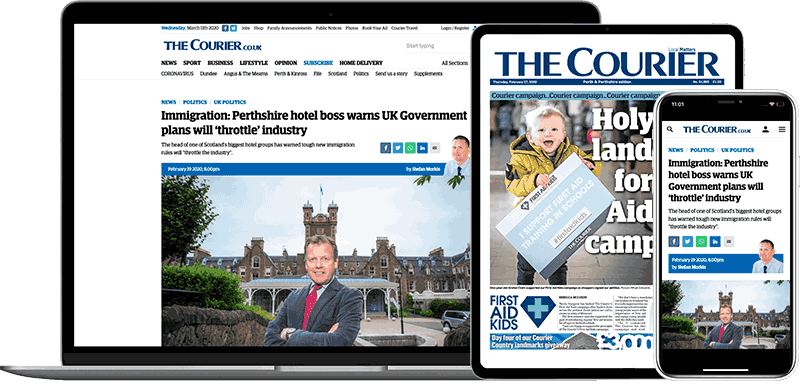 Help support quality local journalism … become a digital subscriber to The Courier
For as little as £5.99 a month you can access all of our content, including Premium articles.
Subscribe