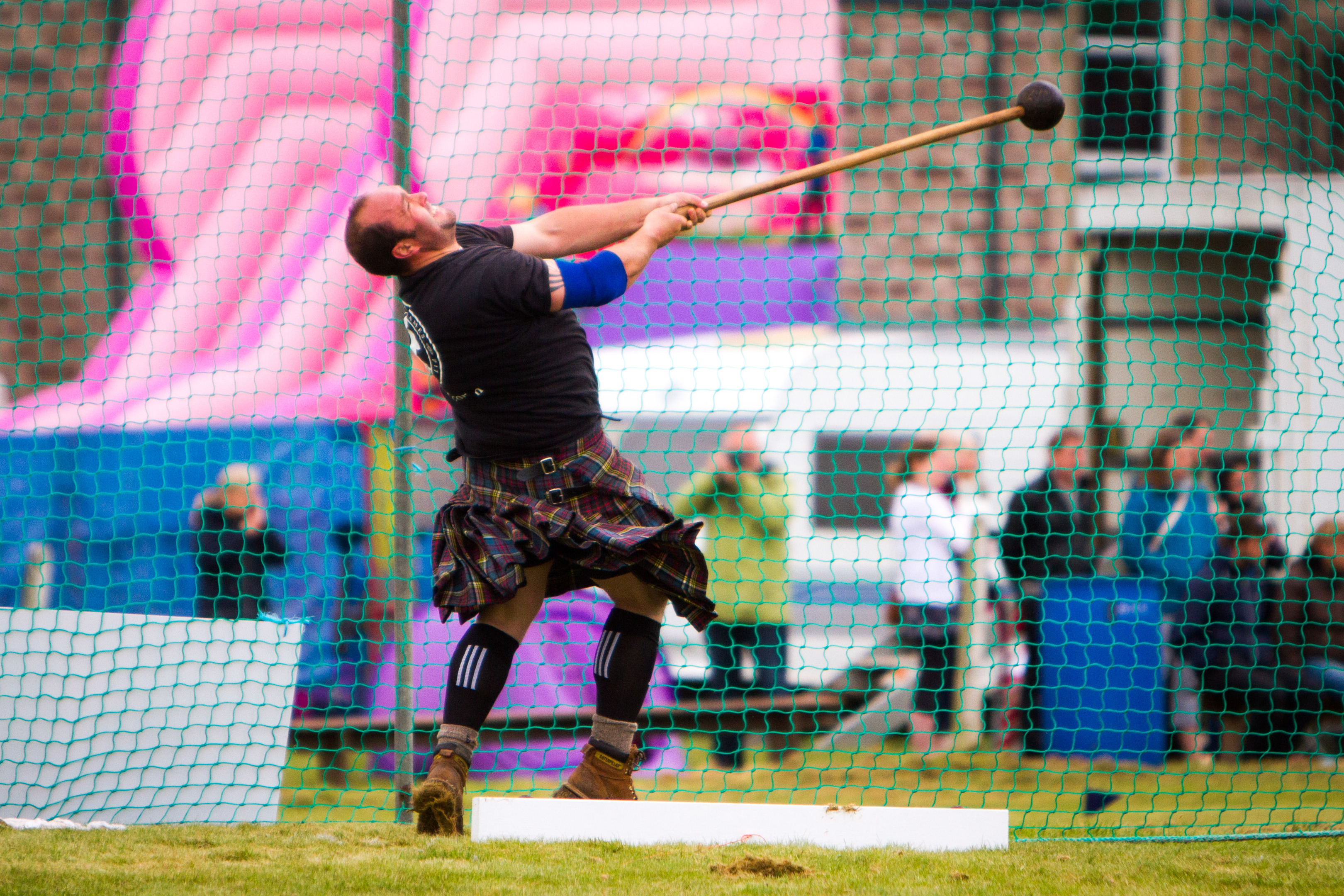 More than 150,000 visitors will flock to Scottish highland games events this season pulling in £25million to the economy.
The Scottish Highland Games Association (SHGA) has revealed the full line-up of dates for this summer's competitions, with Tayside and Fife featuring heavily.
May saw the formal start to the season, with around 80 games expected to take place across the country over the next few months.
Throughout Scotland there are subtle differences, with Fife, Perthshire and central Scotland having a greater focus on light athletics and cycling, while events in Grampian and the Highlands concentrate more on heavy events.
The SHGA oversees 60 events which each bring in thousands of visitors from home and abroad.
Centuries old games traditions such as the hammer throw and shot-put have now been included in the Olympic track and field programme for more than 120 years.
The two disciplines still form part of the programme at today's events.
Featuring piping, highland dancing and a range of light and heavy athletics events, highland games celebrate Scotland's culture and heritage.
From small games, such as Durness on the north-west tip of Scotland which attracts hundreds of visitors, to high profile games including Crieff and Braemar attracting thousands, all provide a showcase of Scotland's cultural and sporting heritage.
Over 500 athletes compete in the games organised by SHGA members over the course of each season, with some, such as Scott Rider and the legendary retired athlete Geoff Capes, representing their countries at Commonwealth games.
Capes also represented Great Britain in the shot-put at three Olympics.
Last weekend's Blackford Highland Games in Perthshire saw two games' records being broken.
Scott Rider from London set a new record for the 22lb heavy hammer, throwing a distance of 119' 5", beating the previous record set in 2001 by Bruce Aitken of Auchenblae.
As the governing body of Scottish highland games, the SHGA works to promote and preserve the traditional events.
It also runs a random drug testing programme for athletes in conjunction with UK Anti-Doping, Britain's national anti-doping agency.
The aim is to create an environment where athletes know they can compete in the true spirit of sport.
Charlie Murray, president of the Scottish Highland Games Associations, said: "Many people do not realise the strong links that Scotland's highland games have with the Olympics.
"Three of our events – hammer throw, shot-put and tug o' war – featured in the first modern Olympiad and that really bears testament to the skill and strength involved in these disciplines.
"Although a common thread runs through our members' events, each games has its own unique character."
For more information visit www.shga.co.uk.
Saturday, 04 June         Helensburgh & Lomond Highland Games, Rugby Ground, Helensburgh, Argyll
Saturday, 04 June         Cornhill Highland Games, Cornhill Playing Field, Cornhill, Banff
Sunday, 05 June           Markinch Highland Games, John Dixon Park, Markinch, Fife
Saturday, 11 June         Cupar Highland Games, Duffus Park, Cupar, Fife
Sunday, 12 June           Strathmore Highland Games, Glamis Castle, Glamis, Angus
Saturday, 18 June         Newburgh Highland Games, Robbie's Park, Newburgh, Fife
Saturday, 18 June         Oldmeldrum Sports & Highland Games, The Pleasure Park, Oldmeldrum, Aberdeenshire
Sunday, 19 June           Aberdeen's Highland Games, Hazlehead Park, Aberdeen
Saturday, 25 June         Ceres Highland Games, The Bow Butts, Ceres, Fife
Saturday, 25 June         Drumtochty Highland Games, Drumtochty Castle Grounds, Auchenblae, Aberdeenshire