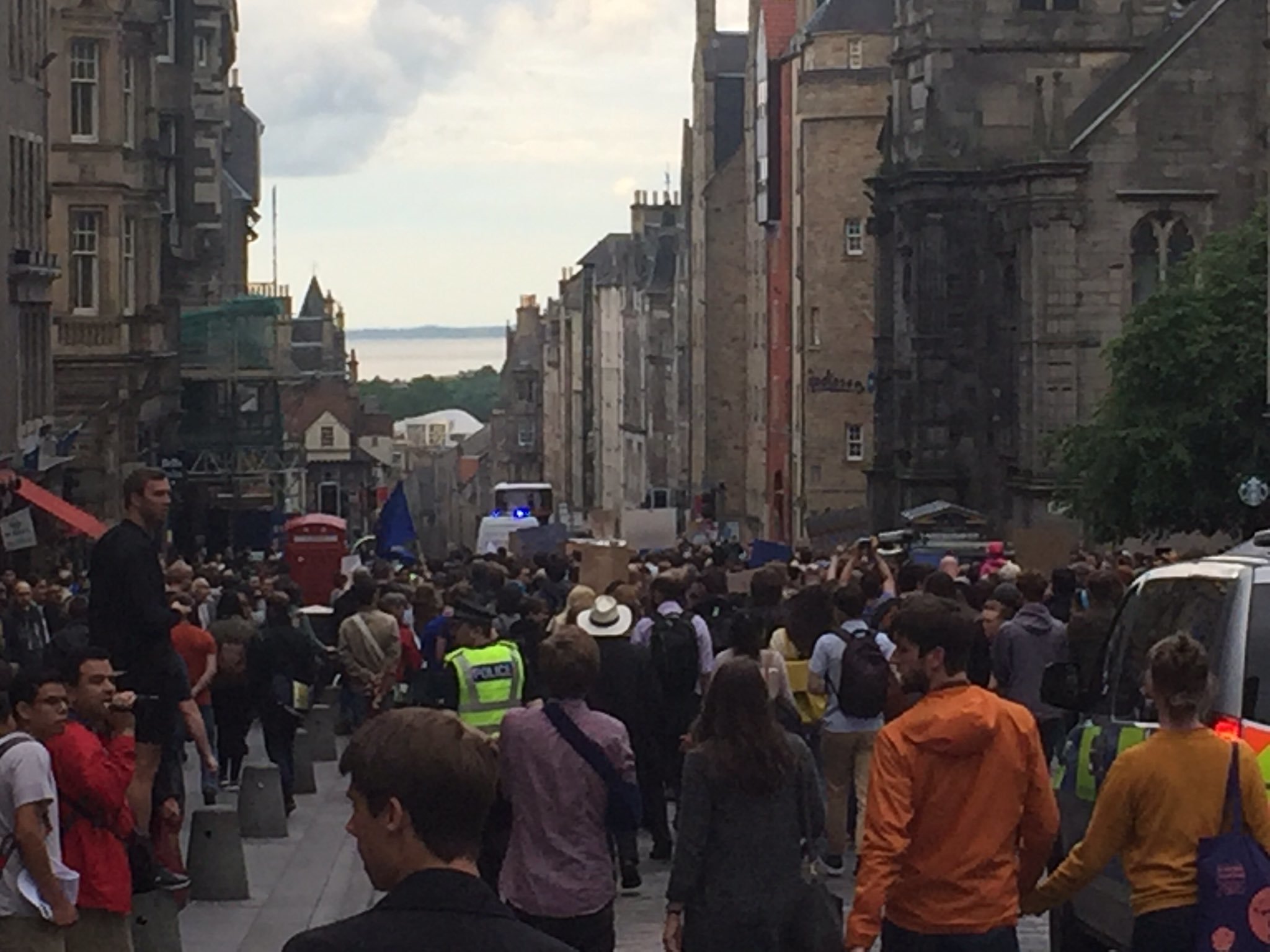 Hundreds of protesters have gathered in Glasgow and Edinburgh to voice their anger over the EU referendum result.
More than 300 people have flocked to George Square, including Deacon Blue's Ricky Ross and Lorraine McIntosh.
Similarly large numbers of people from all ages and backgrounds turned out on the Royal Mile and outside Holyrood to protest.
Huge protest at #Edinburgh parliament. We're proudly displaying our <3 EU signs! #EUref pic.twitter.com/Ph2Cc1l6fA

— Bryony (@BryonyMJ) June 24, 2016
Holding EU flags and placards, the protesters are demonstrating against the "torrent of racism" and "xenophobic hyperbole" throughout the Leave campaign.
The EU flag flying here at this protest for migrant rights in Edinburgh. #EU pic.twitter.com/BQo3WpX97J

— Rebecca Tamás (@RebTamas) June 24, 2016
Many of those protesting feel that Scotland has been "denied a voice".
The event in Glasgow was organised by NUS Scotland with Maggie Chapman from the Scottish Greens and Jonathon Shafi from RISE speaking at the event.
Learn from the UK result – country still in shock and now a protest rally in Glasgow. https://t.co/c58u2SrQXh

— Linda Howard (@LindaCHoward) June 24, 2016