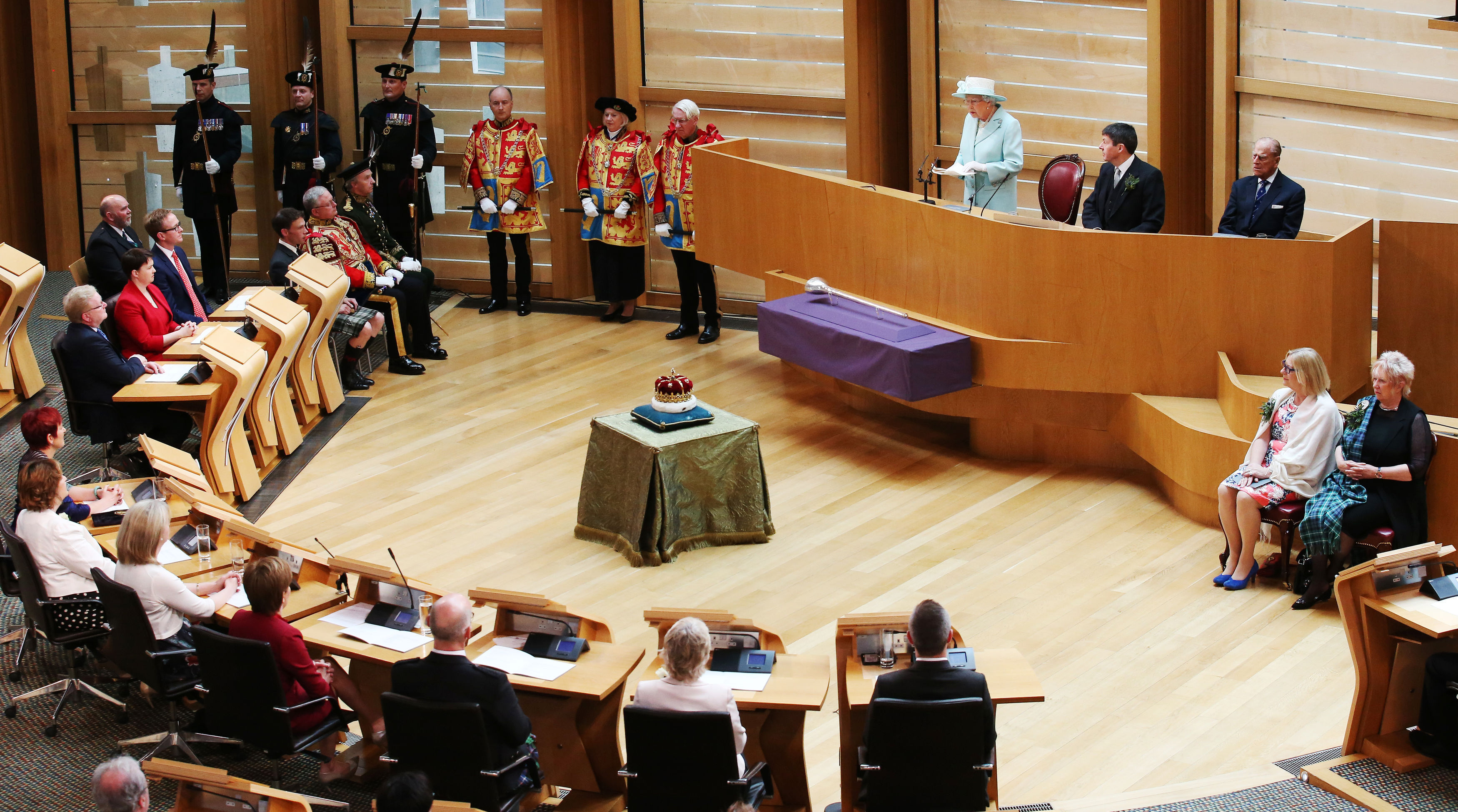 The Queen has stressed the need for political leaders to make "room for quiet thinking and contemplation" to deal with developments in a "fast-moving world".
The monarch used her address at the opening of the fifth session of the Scottish Parliament to refer to "increasingly complex and demanding" times.
The opening ceremony was held just over a week after the UK voted to leave the EU – but Scotland's vote to stay prompted fresh fears over the future of the Union, with a second independence referendum now a real possibility.
The Queen said: "Of course we all live and work in an increasingly complex and demanding world where events and developments can and do take place with remarkable speed, and retaining the ability to stay calm and collected can at times be hard.
"As this Parliament has successfully demonstrated over the years, one hallmark of leadership in such a fast-moving world is allowing sufficient room for quiet thinking and contemplation which can enable deeper consideration of how challenges and opportunities can be best addressed."