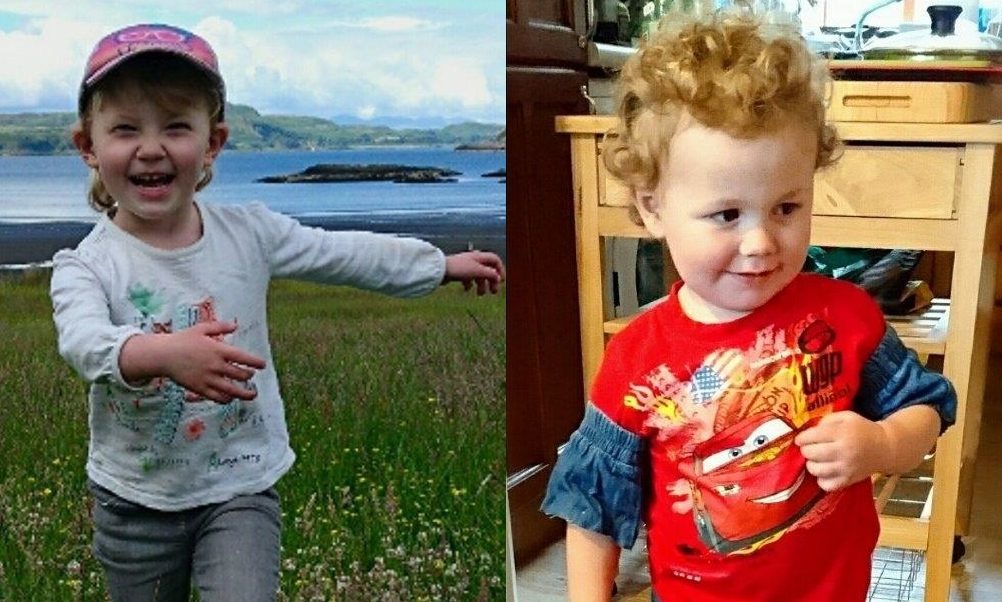 A man has told how he dived into a remote loch in a desperate bid to reach two young children trapped in a car which had plunged into the water.
Leia McCorrisken, three, and her two-year-old brother Seth McCorrisken died when the vehicle they were travelling in came off the road and crashed into Loch nan Druimnean, near the village of Kilmelford, in Argyll and Bute.
Reports have described how some passing motorists went into the water in an attempt to assist.
A 36-year-old woman, reported to be the children's mother Hazel, was said to have been helped out of the water in a hysterical state.
One passer-by on the A816 Oban to Lochgilphead road told the Press And Journal he was one of the first on the scene following the crash at around 4pm on Wednesday.
Painter and decorator Jimmy McMahon, 24, from Lochgilphead, told the newspaper: "We arrived about 10 minutes after the car had hit the water.
"I tried my best to get to the car underwater but the car was far too deep down and the water was too murky."
The incident sparked a major response involving all the emergency services, including a Coastguard helicopter and police dive teams.
The bodies of the children, from the Argyll area, were later recovered from the water.
Police inquiries are continuing to establish the exact circumstances of the incident.
Argyll and Bute SNP MSP Mike Russell said the incident has shaken people locally.
He said: "I think everybody is just completely stunned. It is a horrific thing to have happened, nothing worse could be imagined for a family.
"I think there's a general sense of shock both in the local community and more widely in Argyll.
"It is a bad piece of road, it's a difficult piece of road, and the weather was very bad."
Nigel Mitchell, chair of Kilninver and Kilmelford Community Council, said he has known of at least four fatalities on that stretch of road in the 10 years he has lived in the area.
Roddy McCuish, chairman of the Oban, Lorn and the Isles Area Committee, said: "On behalf of the local community, our thoughts and deepest sympathies are with everyone affected by this very tragic situation."
Anyone with information about the crash is asked to contact the divisional road policing unit at Campbeltown on 101.