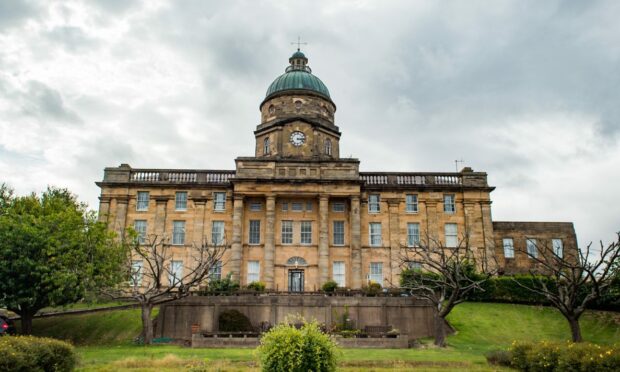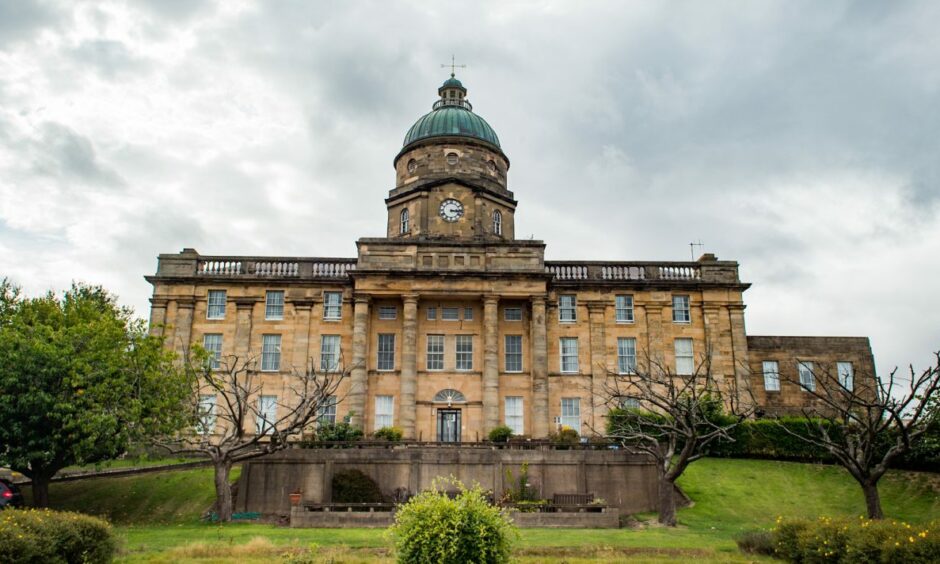 Around 75% of Moray babies have been born in Aberdeen Maternity Hospital since Elgin's maternity services were downgraded.
Maternity services at Dr Gray's Hospital were temporarily downgraded in June 2018 due to a staffing crisis.
It was thought the step would only last a year, but three years on, the service has still not returned to full strength.
As a result, families have been forced to drive to either Aberdeen or Inverness to give birth.
New figures obtained by BBC Scotland suggest that 75% of Moray babies are now born in Aberdeen, leading to campaigners fighting to protect the maternity unit to brand the current situation "unacceptable".
Stark contrast
In 2018, about 85% of Moray babies were born at Dr Gray's Hospital in Elgin.
Between its downgrade of services and October 31 of this year, that figure has dropped to 25%.
Of the 3,142 babies born between July 1 2018 and October 31 2021, 796 were born in Elgin's Dr Gray's Hospital.
And around 2,317 were born at maternity services in Aberdeen.
Compared with the three years previous to the downgrade, 2,736 of 3,169 Moray babies were born at Dr Gray's.
Just 409 were born in Aberdeen.
A dangerous journey
The drive from Elgin to Aberdeen along the A96 can take upwards of 90 minutes without considering potentially poor weather conditions.
Tory leader Douglas Ross said Moray women are at a "very real risk" of giving birth on the stretch after plans emerged to install snow gates on either side of Glens of Foudland.
The Moray MP said the Bear Scotland proposals acted as a reminder of how "unsuitable" the current arrangements are for mums and warned they could put them at real danger in the winter.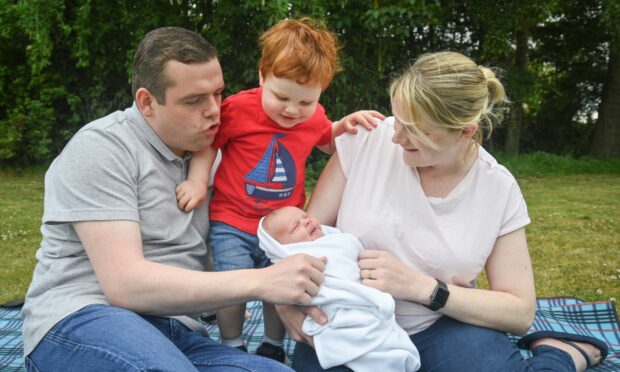 Mr Ross said: "It is unsafe and totally unacceptable for pregnant mothers in Moray to endure a 90-minute drive on the often treacherous A96 to give birth.
"I speak from personal experience here – earlier in the year my wife was transferred by ambulance from Dr Gray's because of concerns over our son's heartbeat.
"It was a frightening experience and I remember fearing the ambulance may have to pull into a layby at any time for her to give birth."
Mr Ross, who is also a Highlands and Islands MSP, knows only too well the situation facing women in his constituency as his wife Krystle was rushed by ambulance from Elgin to Aberdeen while in labour with the couple's youngest son, James.
He added: "Consultant-led maternity services in Elgin simply must be restored. This temporary downgrade was only supposed to last 12 months, but it's now been going on for years. The SNP Government must act now, the situation cannot continue.
"Women in Moray have suffered enough. Giving birth is a stressful experience at the best of times, without the added trauma of a 65-mile trip, particularly now that another winter is approaching."
Independent review expected in coming weeks
An independent review of maternity services in Moray is expected to be released at some point this month.
The paper was due to be released back in June, and the delay was met with criticism from campaign groups who fear another winter without essential services.
Campaign group Keep MUM (Maternity Unit for Moray) has been campaigning to protect services at Dr Gray's.
Spokeswoman Kirsty Watson said: "These figures show that the vast majority of Moray babies are not born in Moray.
"Moray families are short changed at every turn. Moray is not a small rural area, with approximately 1,000 births a year.
"We need a specialist maternity unit in Moray, as we had between 1995 until 2018.
Ms Watson went on to say that the organisation continues to hear "depressing stories" from families in Moray, and that the current situation is "unacceptable".
She added: "Women in 2021 are receiving a far inferior service compared to more than 25 years ago and NHS Grampian need to answer why they are not doing more to help.
"It appears that they are blind to the suffering and anxiety that Moray families are experiencing.  We continue to hear depressing stories regularly.
"A midwifery led unit does not work for Moray, when specialist services are so far away.
"The problem only gets worse over winter because of problems with the weather and road conditions.
"The current situation is not acceptable and not safe. A way must be found to restore consultant support at DGH."
What is the hospital's stance?
Alasdair Pattinson, general manager at Dr Gray's, told the BBC: "This has been challenging for the community and for both maternity teams"
"It is our duty to ensure the safety of our patients and our staff is always paramount."
Staff have recognised that the past three to four years had seen a reduction in local deliveries and an increase in births at Aberdeen Maternity Hospital.
He added: "Whatever the outcome from the independent review, we hope this will describe a sustainable solution to support deliveries closer to home for the Moray population."