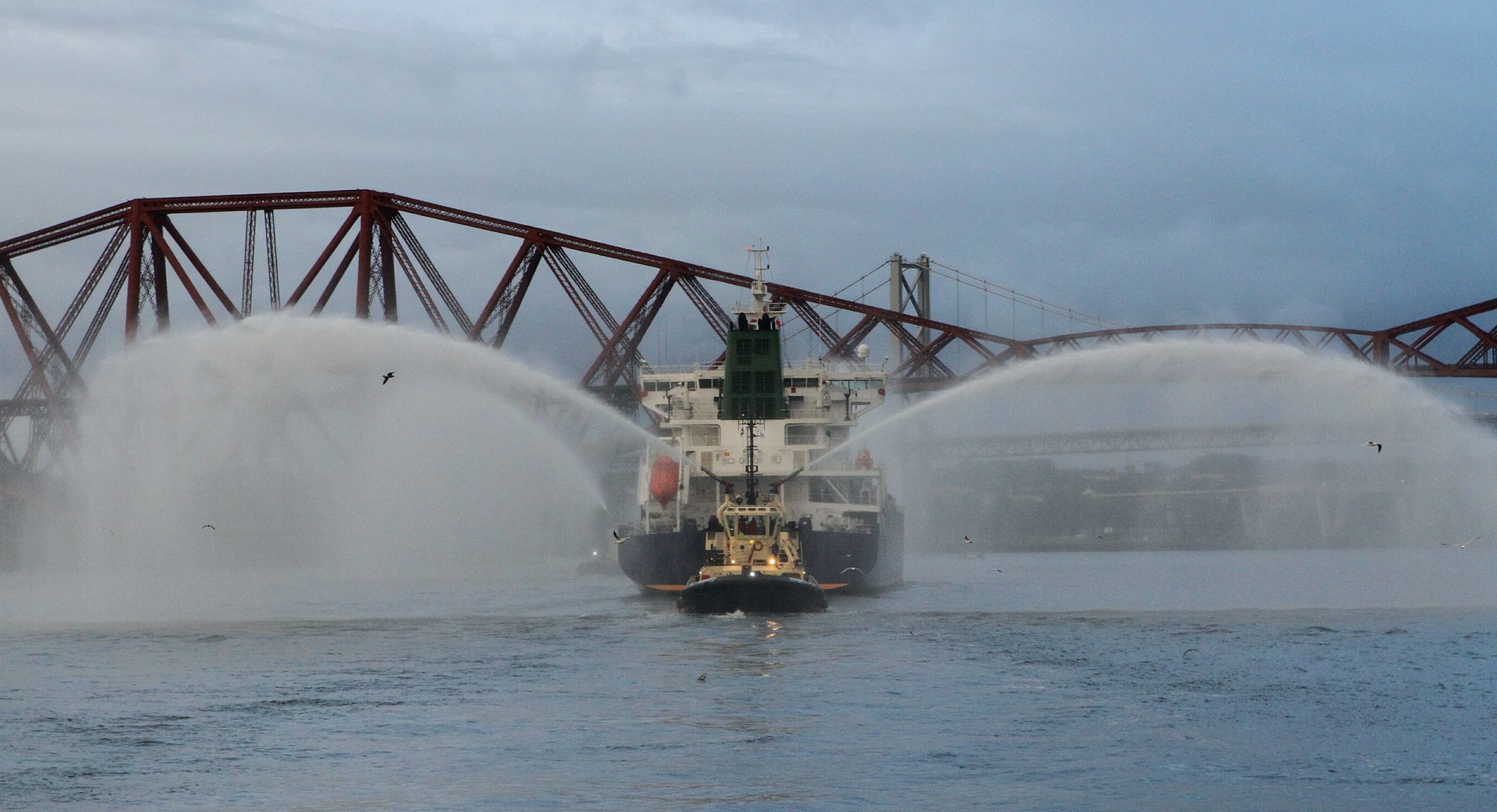 The first shipment of shale gas from America arrived in the UK but was unable to dock due to high winds.
A tanker carrying 27,500 m3 of ethane from US shale fields sailed down to the Forth to Grangemouth but the winds meant the opportunity to dock was missed.
Officials confirmed a second attempt will be made on Wednesday at high tide.
Jim Ratcliffe, the founder and chairman of petrochemical firm Ineos, said unconventional gas extraction could transform communities that have been blighted by the collapse in manufacturing, as it has in the United States.
The company said the shipment, aboard carrier Ineos Insight, was the culmination of a two billion US dollars (£1.6 billion) investment resulting in eight tankers forming a "virtual pipeline" between the US and the UK and Norway.
Ineos says the shale gas will replace dwindling North Sea supplies and secure essential raw material for Grangemouth, supporting some 10,000 jobs there.
Mr Ratcliffe said: "There simply is insufficient raw material coming out of the North Sea to run Grangemouth."
He added: "We're talking about 10,000 jobs in total that depend on that Grangemouth facility, so if it were not for the shale gas we are bringing in from the USA, Grangemouth would have closed three years ago."
Friends of the Earth Scotland has spoken out about the "environmental damage" that has been caused in the US, where fracking is a well-established industry.
Head of campaigns Mary Church said: "It is completely unacceptable to attempt to prop up Ineos's petrochemicals plants on the back of human suffering and environmental destruction across the Atlantic.
"The fact that Scottish public money is tied up in this project is disgraceful.
"Setting aside the devastating local impacts of fracking, the climate consequences of extracting yet more fossil fuels are utterly disastrous.
"If Jim Ratcliffe was really concerned about the future of the Grangemouth plant and its workers, he would be planning for its transition to a low-carbon model."
The Scottish Government currently has a moratorium in place, preventing fracking from taking place in Scotland, as ministers consider evidence.
Ms Church said: "We urge the Scottish Government to act swiftly to ban fracking and start planning seriously for a fair transition to a low-carbon economy across all sectors. Fracking should not happen here in Scotland, or anywhere."
Mr Ratcliffe told BBC Radio Scotland about one million shale wells had been developed in the US in the last decade, and while there "have been occasional issues" he insisted the process is safe.
Speaking on the Good Morning Scotland programme he said: "The United States is the most highly regulated society in the world, it has the largest chemical industry in the world which is highly regulated.
"They don't allow you to do things that are unsafe or environmentally unfriendly in the United States and I don't think shale is any different.
"You have to accept the world is not perfect, chemicals is not a perfect world, occasionally we have spillages and we have incidents because we're not perfect. It's like occasionally you get a puncture in your car. However hard you try things go wrong occasionally.
"But do you want your hot shower in the morning? There is a balance."
Mr Ratcliffe continued: "Predominantly it's been seen to be an extremely safe and well managed industry.
"It's one million wells in the most highly regulated society in the world and it's transformed many parts. Pittsburgh was an old and decaying steel town, it's vibrant, there's lots of investment.
"You have to think about jobs and investment and if you look at Scotland do you want those 10,000 jobs or do you not want those 10,000 jobs that have been saved by shale."
As a result of shale gas he said that "for the next 20 years now Grangemouth's future is totally assured, those 10,000 jobs will be in very safe hands for the next 20 years".
He stated: "If the shale industry in the UK becomes successful then over time it would move over to consuming UK gases instead of US gases."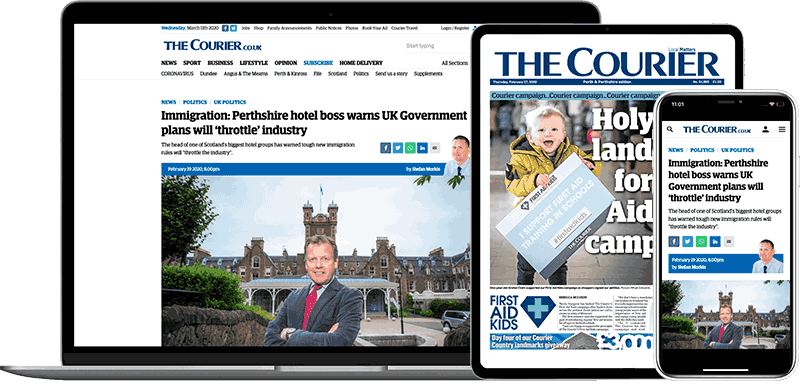 Help support quality local journalism … become a digital subscriber to The Courier
For as little as £5.99 a month you can access all of our content, including Premium articles.
Subscribe