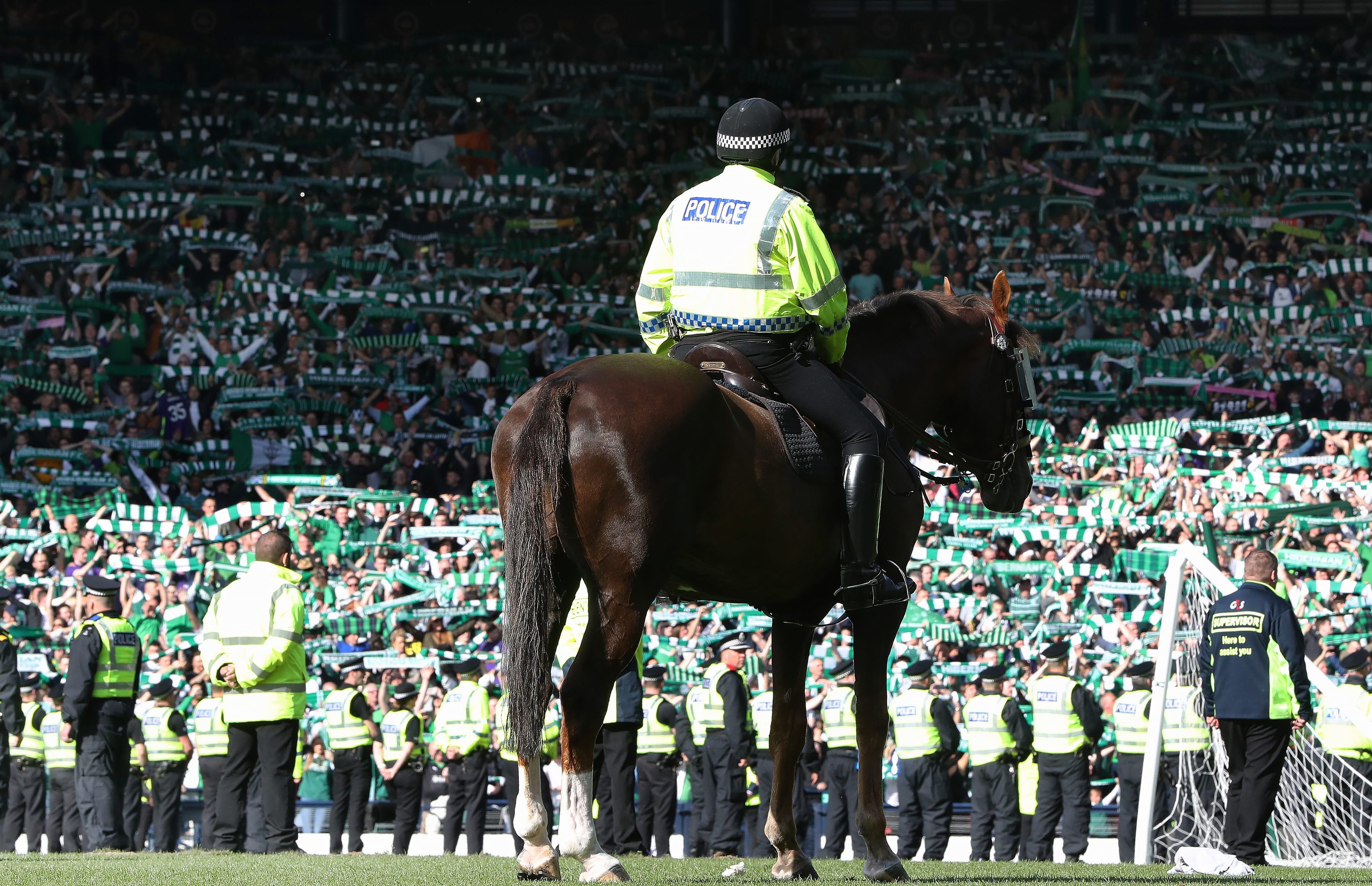 Should Scottish football clubs be held strictly liable if their fans misbehave, or is it a nonsense to hold clubs responsible for the actions of individuals? Michael Alexander investigates.
It started as a trickle and very quickly became a flood.
As the final whistle blew at Hampden Park on Saturday May 21 and confirmed that Hibernian's dramatic 3-2 victory had won them their first Scottish Cup for 114 years, a handful of emotional supporters broke past the overwhelmed stewards – quickly followed by a surge of hundreds then thousands.
Most of those who ran onto the pitch celebrated jovially, albeit illegally, in the Hibs half.
But several hundred sprinted straight across to the Rangers end.
There were taunts, there was posturing, there were the usual gestures.
But as the tension quickly mounted, and bottles were thrown, several hundred Rangers fans also spilled onto to the pitch, and there were violent confrontations.
As the mounted police moved in, images of alleged assaults involving fans and players were photographed and broadcast live around the world, casting shame on Scotland's footballing showpiece in a way not seen since the bad old days of crowd trouble in the early 1980s.
More than 70 people were arrested.
But should football clubs be held strictly responsible for the behaviour of their fans, or does the buck stop with the individual if clubs have done all they can?
The Scottish Government has this week expressed its disappointment after charges were dropped against both Hibs and Rangers following the crowd disorder.
The Scottish FA brought disciplinary action against both clubs in the wake of the final.
Damage to the pitch, goalposts and advertising boards formed the case against Hibernian, while Rangers faced two charges of fans damaging advertising hoardings.
However, an independent panel convened by the Scottish FA dismissed the case against both clubs, finding no provision in the current rules to punish the clubs.
Neither club was punished because the SFA's disciplinary procedures are not underlined by "strict liability" – where clubs are responsible for their supporters' behaviour. Members voted against "strict liability" in 2013.
It's kicked off renewed debate with Rangers hitting out at the SFA ruling and demanding  "urgent clarification" on player safety issues.
The Ibrox club remains baffled as to why there was no mention of alleged attacks on their players and officials by Hibs fans in the SFA charges.
Yet Abertay University sociology and criminology lecturer Dr Stuart Waiton says it is a "nonsense" to hold an organisation responsible for an individual's bad behaviour.
The Dundee lecturer, who described the Scottish Government's 2011 bill on sectarianism at football grounds as a "snobs' law", told The Courier: "Would this apply in any other walk of life?
"It's another example of football fans being treated with authoritarian contempt and a panic like reaction to the occasional problem cases at games."
Dr Waiton's stance concurs with the views of Alloa Athletic chairman Mike Mulraney who said earlier this year that Scottish clubs are widely opposed to the idea of introducing new strict liability rules.
Recent cases of sectarian chanting and the use of smoke bombs and flares had prompted a discussion within the Scottish Professional Football League.
SPFL board member Mulraney reportedly felt clubs should not be punished if they do all they can to prevent unruly behaviour.
The Scottish Government has now warned, however,  it could intervene to enforce a stricter approach from Scotland's football authorities to tackling crowd trouble – and it says it has the backing of the fans.
A Scottish Government spokesperson said it was essential that "robust, meaningful measures are in place to allow such behaviour to be dealt with effectively."
"Independent research shows that fans overwhelmingly support the goal of eradicating offensive behaviour from matches," the spokesperson said.
"We have been clear that we will take steps if the progress we need to see isn't being made.
"Our preference remains that football should proactively deliver a solution and we are continuing to working closely with the authorities and clubs to encourage them to do so."
The spokesperson added that as Justice Secretary Michael Matheson made clear when he spoke at the Scottish FA AGM on June 1, it has no set view on what this solution should be.  It could be strict liability, a form of it or something completely different.
It does,  however, expect any measures put in place to be robust, transparent with a strong element of independence.
"When unacceptable conduct or disorder takes place, those measures should allow the football authorities to take meaningful action, "the spokesperson added.
The approach of the SFA is in stark contrast to the actions of European football's governing body UEFA which this week fined Celtic €10,000 over Palestinian flags displayed by fans during a recent Champions league match against Hapoel Be'er Sheva.
UEFA has also ruled this week that Legia Warsaw will host their Champions League game against holders Real Madrid in an empty stadium after fans were banned over crowd trouble.
The sanctions could cost the Polish champions around £1 million.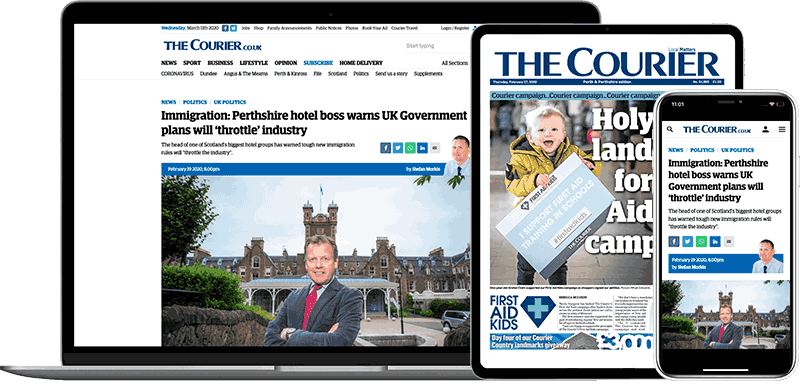 Help support quality local journalism … become a digital subscriber to The Courier
For as little as £5.99 a month you can access all of our content, including Premium articles.
Subscribe