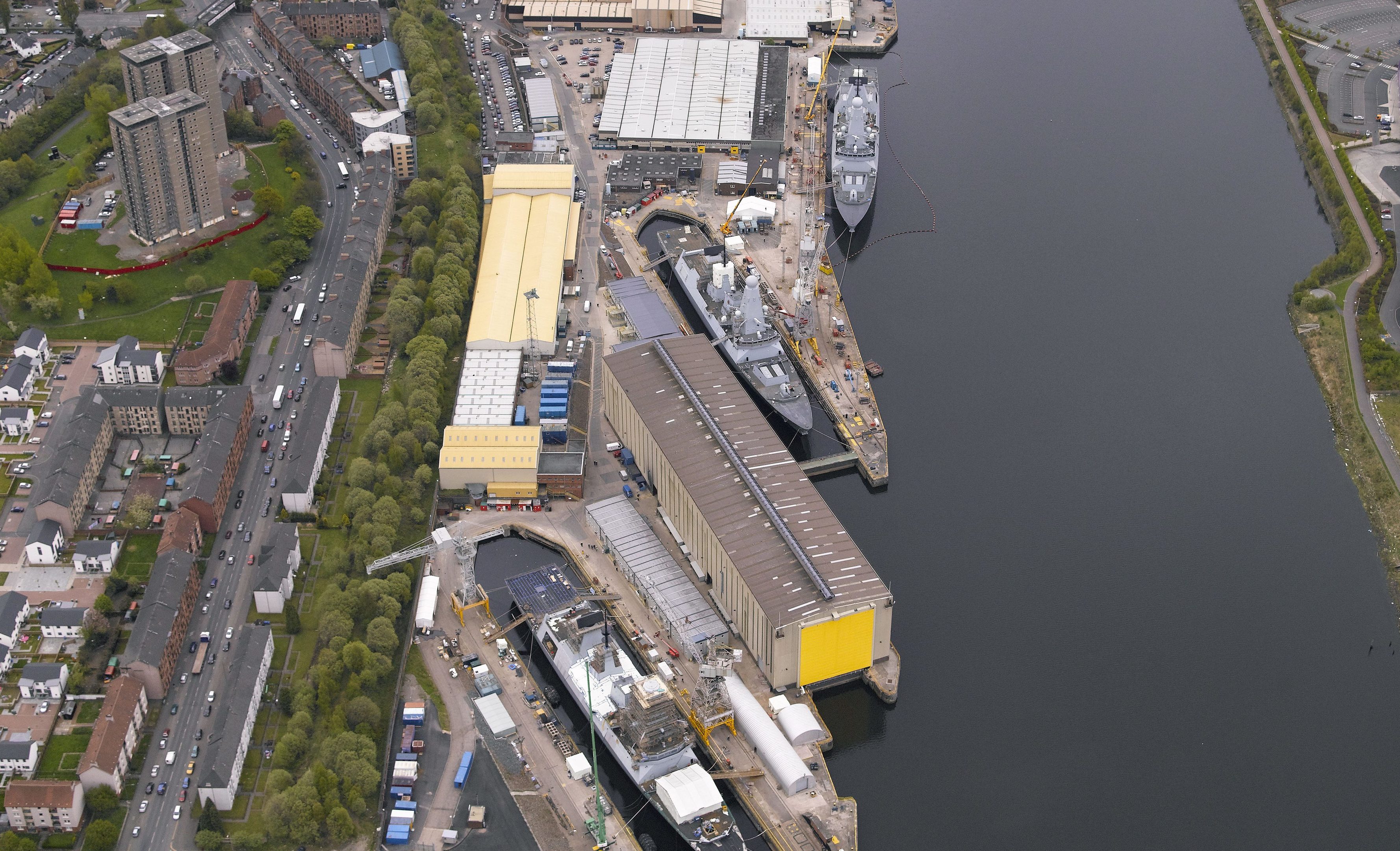 Work to build eight Type 26 frigates on the Clyde will begin in the summer of next year, the Ministry of Defence (MoD) has announced.
Defence Secretary Sir Michael Fallon confirmed the timeframe for the first steel to be cut for the "next generation" Royal Navy combat ships, and said the move would secure hundreds of shipbuilding jobs in the west of Scotland for almost 20 years.
The project had been hit by delays, with plans to see construction begin earlier this year put back, and fears raised over shipbuilding jobs on the Clyde.
Speaking as he paid a visit to the Govan area of Glasgow, Sir Michael said: "Backed by Britain's rising defence budget, the Type 26 programme will deliver a new generation of cutting-edge warships for our Royal Navy at best value for taxpayers.
"The UK Government's commitment today will secure hundreds of high-skilled shipbuilding jobs on the Clyde for at least two decades and hundreds more in the supply chain across Britain."
Ministers' plans to build the eight anti-submarine Type 26 global combat ships were set out in the 2015 Strategic Defence and Security Review (SDSR15).
The project has been scaled back from earlier plans to build 13 new ships.
Steel-cutting will begin in the summer of 2017 subject to final contract negotiations, the MoD said.
Sir Michael has also announced a £100 million contract with MBDA to deliver the Sea Ceptor self-defence missile system for the Type 26 fleet.
Scottish Secretary David Mundell said: "This is a momentous commitment for Scotland that will strengthen and secure our shipbuilding industry on the Clyde for the future.
"The UK Government is backing jobs on the Clyde and in its shipyards – and this investment is only possible because of the broad shoulders of our strong UK defence budget."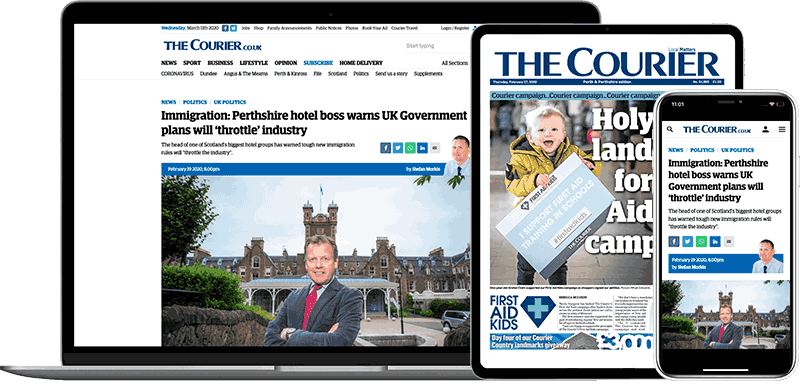 Help support quality local journalism … become a digital subscriber to The Courier
For as little as £5.99 a month you can access all of our content, including Premium articles.
Subscribe