The story of a Glasgow girl's amazing recovery from leukaemia is the inspiration for the Scottish launch of awards recognising the bravery of children with cancer.
Dance fan Lydia Yilmaz was temporarily unable to walk after she was diagnosed with leukaemia while on holiday in Turkey last November.
Her mum, Selen, remembers the trauma of that time and how Lydia's smile kept her and husband Ozgur going when they feared for the worst for their child.
Exactly a year ago tests revealed Lydia had acute lymphoblastic leukaemia, a type of blood cancer that starts in white blood cells.
Her family, who moved to Scotland in 2012, were visiting family in Istanbul when Lydia first complained of sore legs and feeling exhausted. Bruises on her body, a high temperature, nose bleeds and swollen gums raised alarm bells so they went to a local hospital for tests.
Selen said: "When your child is diagnosed with cancer you have no idea when or how that will happen. It was traumatic but right from the start we were surrounded by amazing people who made Lydia laugh, gave her strength and made her happy.
"We are truly grateful to that mighty army of angels, our family and friends who gave Lydia positive energy and love.
"There have been times that it was Lydia who kept me going. She is a naturally happy person. Even when she felt too weak to walk, she still smiled."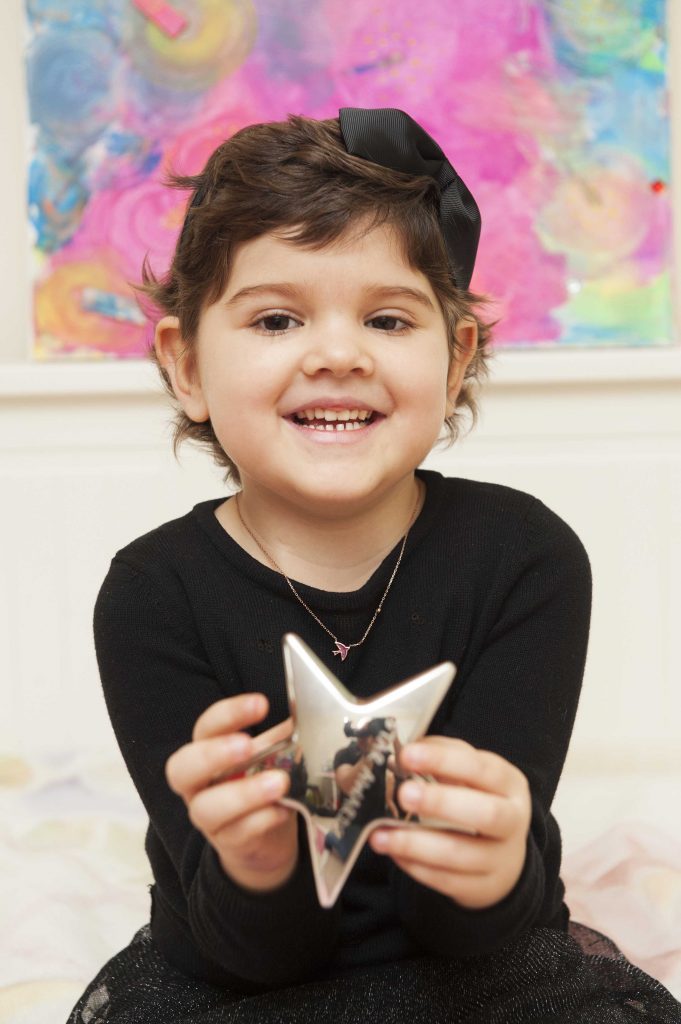 Lydia has endured four rounds of chemotherapy as well as blood transfusions and is in remission and has returned to her love of salsa dancing.
She has been recognised with a Cancer Research UK Kids & Teens star award for demonstrating remarkable courage — and the charity hopes the public will help to nominate others for similar recognition.
Dance teacher Selen added: "I call Lydia my dancing sunshine. She's loving dancing again and life has somehow come back to our family.
""Nobody knows why Lydia got cancer.  I focus on living in the moment now and we enjoy every single good moment that we have.
"Lydia had to live in a world of biopsies, blood tests and oxygen mask. Now we never miss an opportunity to celebrate the healthy days, to celebrate being able to kiss loved ones without an oxygen mask in the way, to know the value of running, jumping and of course dancing around outside a hospital.
"Lydia gives the world a reason to dance every day."
To nominate a child for an award, donate or fundraise in support of Cancer Research UK Kids & Teens, visit cruk.org/kidsandteens.