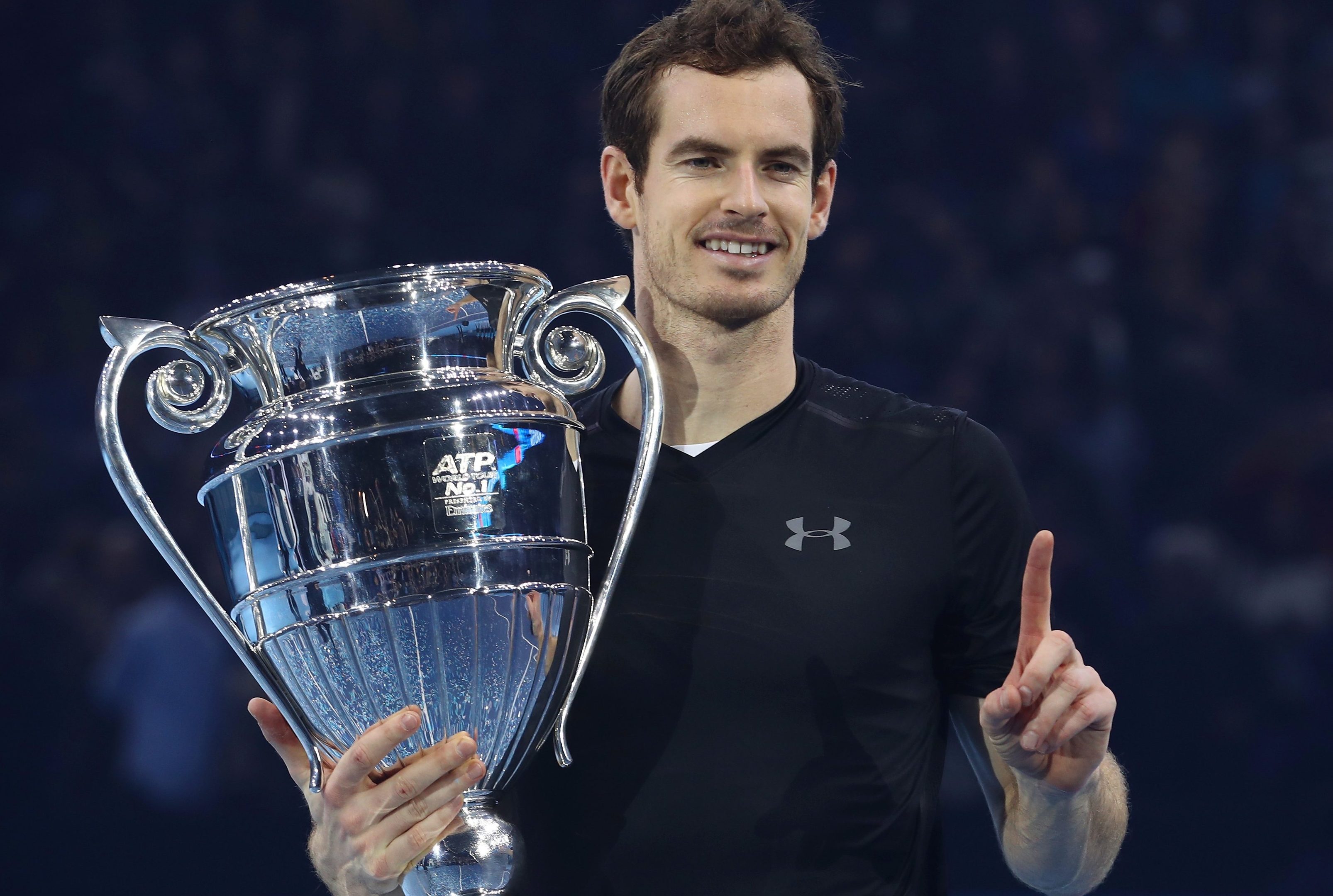 Proud mum Judy Murray has celebrated her sons' ascent to the peak of the tennis world by opening her family album.
Judy saw younger son Andy cement his position as world number one with victory in the ATP World Tour finals on Sunday.
His older brother Jamie will also finish the year as world doubles number one.
Prolific social media user Judy, from Dunblane, took to Twitter to post pictures of the boys with the caption: "The way they were…"
One showed the youngsters in tennis whites flanking their mother. Andy is boasting a close-cropped hairstyle instead of his usual unkempt locks,
Another shows the pair in a garden with football-loving Andy in a Hibs top and his big brother clutching a ball.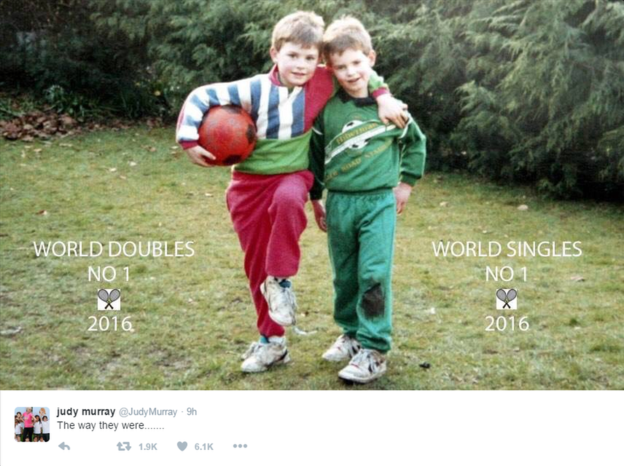 A third posting on the site by Judy was of a newspaper clipping captioned: "Andy's first newspaper headline, 23 years ago. One-derful."
The report relates how six-year-old Andy became the youngest player to win a match in a Scottish ranking tournament.
He beat Ryan Openshaw from Aberdeenshire in the 12-and-under singles at the Waverley Junior Open, 6-1, 6-4.
Poignantly, the article also mentions then-10-year-old Perth-born Elena Baltacha's involvement in the tournament.
The former British women's number one died of liver cancer in May, 2014.
Murray's success was celebrated in other high profile circles.
First Minister Nicola Sturgeon tweeted: "What a match, what a year, what a legend. Congratulations Andy Murray – world number one."
What a match, what a year, what a legend. Congratulations @andy_murray – world number 1 #ATPFinals

— Nicola Sturgeon (@NicolaSturgeon) November 20, 2016
Harry Potter author JK Rowling wrote: "I'd almost forgotten what it's like when the person you really, really want to win, wins!"
I'd almost forgotten what it's like when the person you really, really want to win, wins!

???????????????????????? @andy_murray

— J.K. Rowling (@jk_rowling) November 20, 2016
And Lord Alan Sugar led the growing clamour for Andy Murray to be knighted, stating: "Come on Your Majesty, Andy Murray for a knighthood. World number one."
Come on your majesty @andy_murray for a knighthood. World number one.

— Lord Sugar (@Lord_Sugar) November 20, 2016