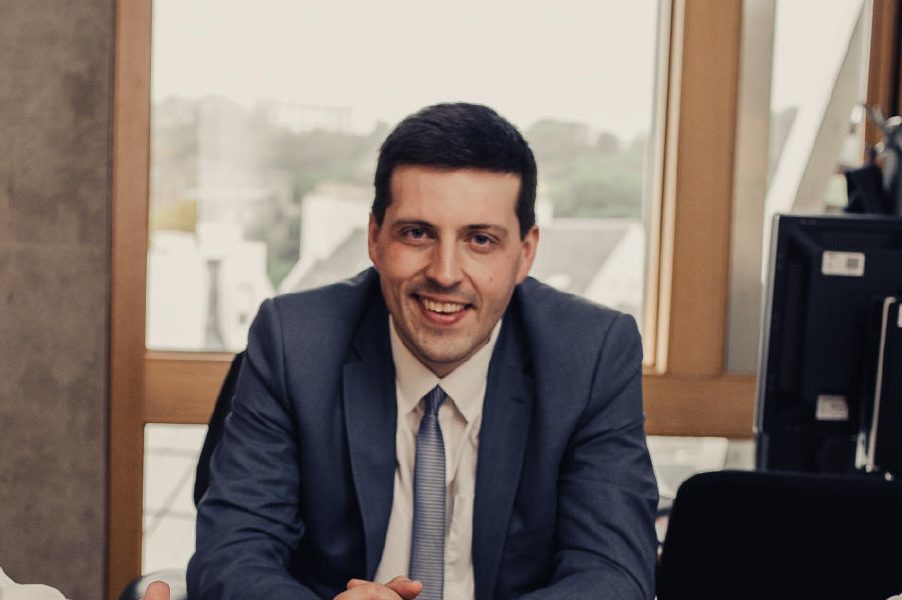 The first contract under newly devolved welfare powers is due to be awarded by the Scottish Government.
Employability Minister Jamie Hepburn confirmed the £14 million Work First Scotland programme, which will provide employment support for 3,300 disabled people, will be voluntary and will not use the threat of sanctions.
It will be run by disability employment charity The Shaw Trust, disability training and rehabilitation organisation Momentum Scotland and Remploy, the UK's largest employer of people with disabilities.
The awarding of the initial contract, to run from April 2017, is one of the first exercises of devolved powers under the Scotland Act 2016.
A full Scottish programme of employment support is due to start in April 2018.
Mr Hepburn said: "This represents a significant step on the journey towards a distinctly Scottish employability service from 2018.
"Work First Scotland will realise opportunities within devolution to improve the services we offer, while ensuring people receiving these services experience a seamless transition as well as continuous support.
"I want people to be able to have a say in the service they receive and we have consulted extensively to ensure our help is based on people's needs. The fact our service will be voluntary will mean people can access support without the threat of sanctions hanging over them.
"At the heart of this process is a desire to create a fairer, more prosperous country. This is an exciting and significant step in our plans to ensure employment support in Scotland meets the needs of unemployed people and helps businesses find the skilled, committed and able people they need to thrive."