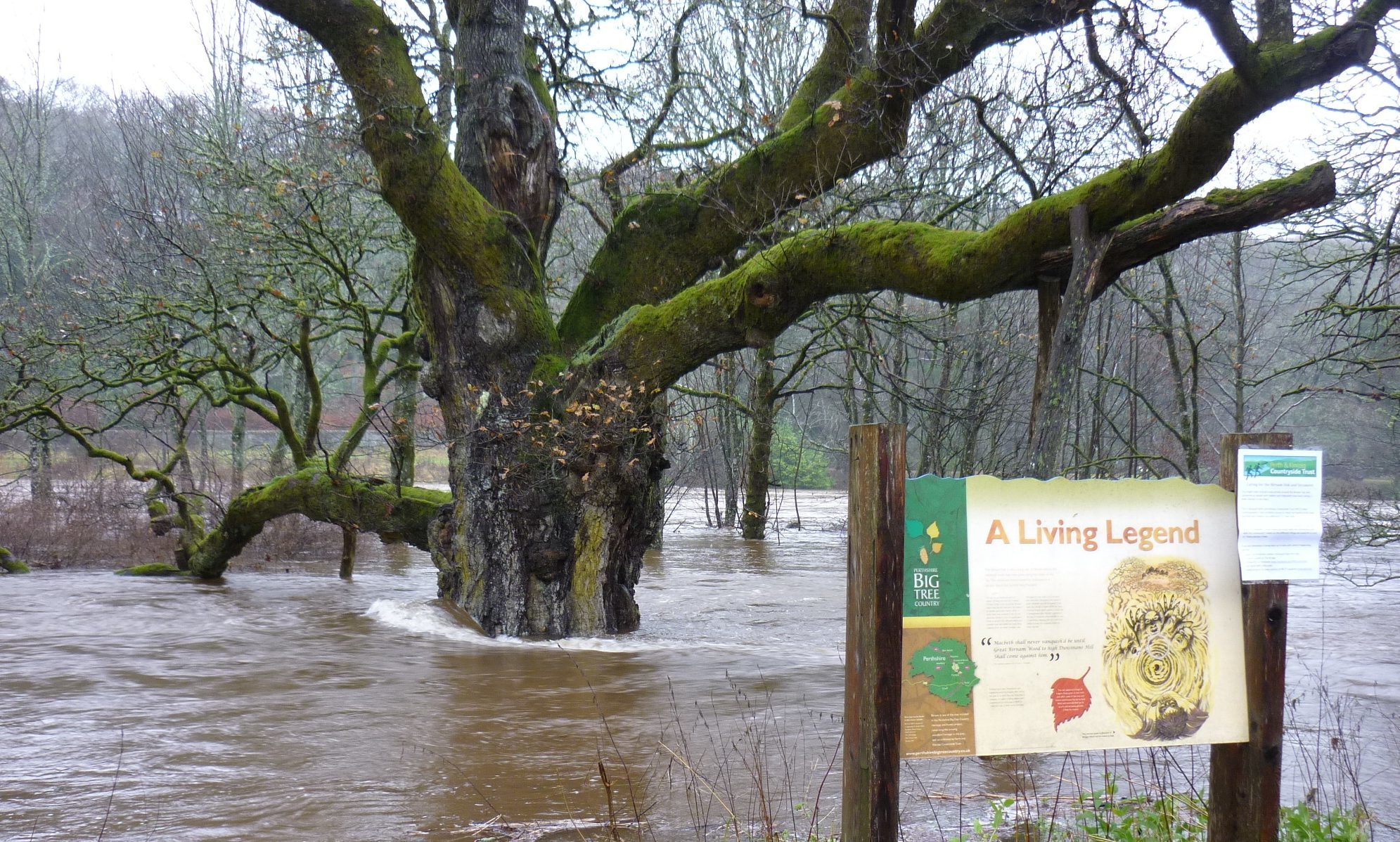 As you look forward to a long, festive weekend with family and friends, a storm is headed Britain's way and is expected to wreak havoc over the Christmas period.
Here's what you need to know about Storm Barbara before she makes her not-so-graceful entrance.
Forecasters say torrential rain and gale-force winds of up to 90mph will strike on December 22.
Storm Barbara is expected to hit the northern and western parts of the country on Friday with the wet and windy weather continuing into Saturday morning.
Scotland, in particular, is predicted to bear the brunt of the stormy conditions, with an amber warning being issued from Friday afternoon until Christmas Eve.
Rail, roads and and even air services could be disrupted.

(Gareth Fuller/PA)
The Met Office has said Barbara could potentially bring "some structural damage, disruption to power supplies and travel, with restrictions on bridges and disruption to ferries", and suggest people check for disruptions and delays before they travel.
The RAC Traffic Watch spokesman Rod Dennis said: "Anyone wanting to avoid the worst conditions on the roads should look for the calmer weather windows – right now, Thursday and the afternoon of Christmas Eve look better, but we urge drivers to keep a close eye on the forecast and plan any longer trips carefully."
The chilly north American conditions have influenced our weather.

(Dominic Lipinski/PA)
The second named storm of the season has come about due to the cold Arctic air sinking south into north America.
When this unusually cold air meets the warmer air in the western part of the Atlantic, low-pressure systems and storms are created – and this one is headed straight for us.
A white Christmas has not been ruled out but is pretty unlikely…
Despite all our wishes, the Met Office is doubtful snow will fall on December 25.
While there's a possibility of snow in mountainous areas in Scotland, with temperatures dropping below freezing, daytime temperatures are generally expected to be mild.
A spokesman for the Met Office said: "It's relatively a long distance away still, so obviously there's a fair amount of uncertainty. But it's looking like it will probably be relatively mild, so unlikely to see much of a white Christmas."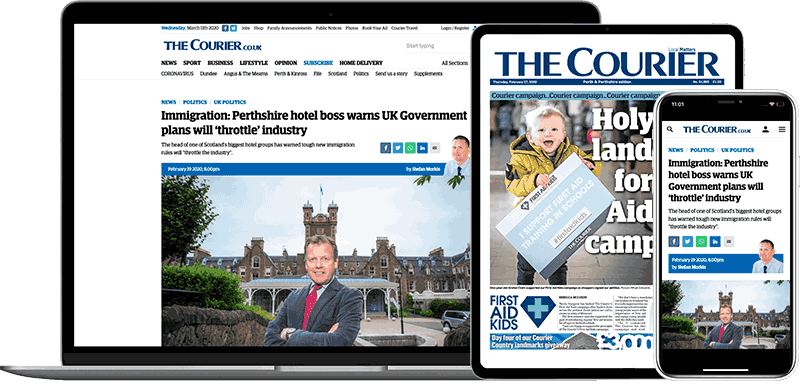 Help support quality local journalism … become a digital subscriber to The Courier
For as little as £5.99 a month you can access all of our content, including Premium articles.
Subscribe