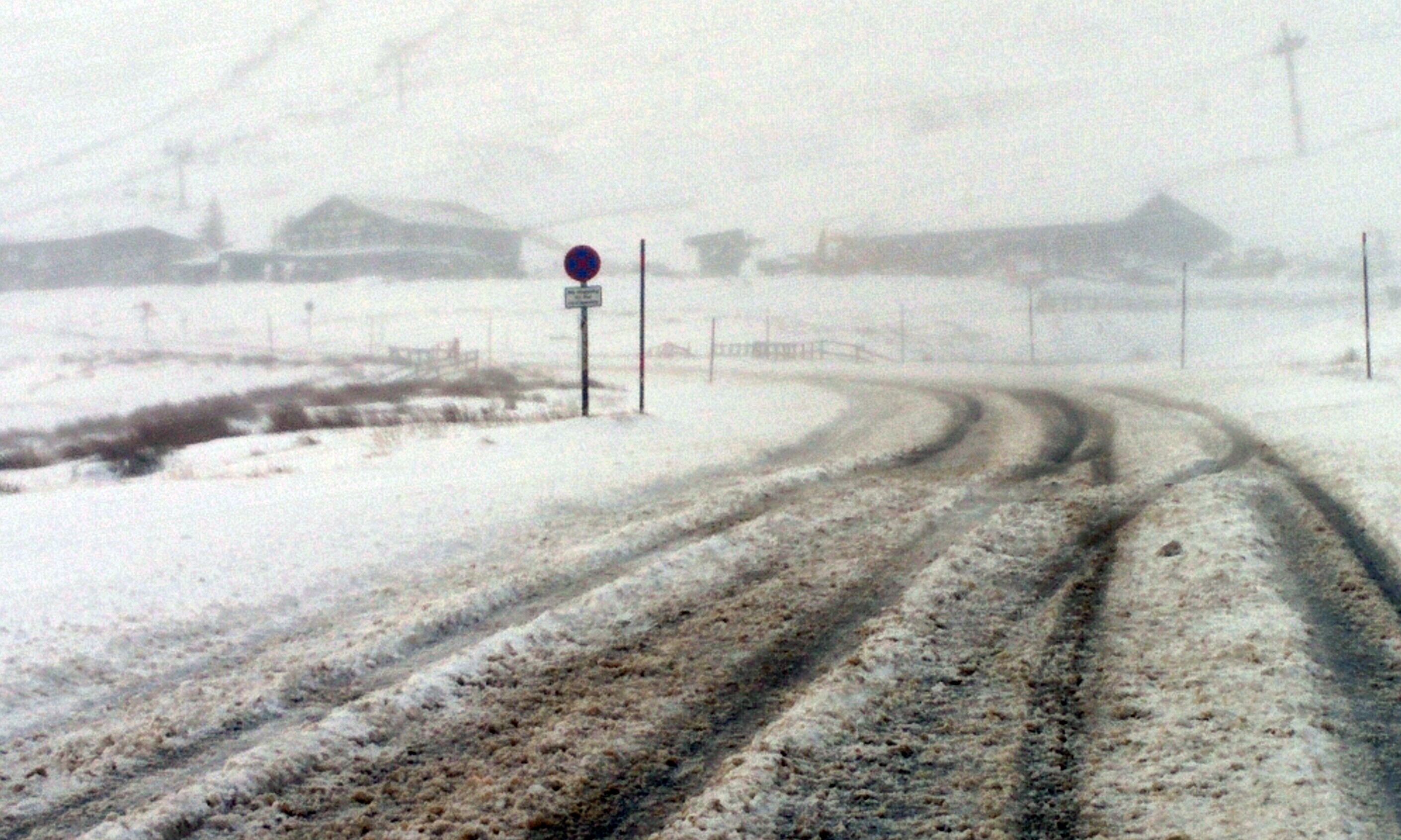 Heavy snow has fallen on some areas of Perthshire and Fife after the Met office issued a yellow warning for the white stuff.
Some roads have been rendered nearly impassable, with the A9 among those hit.
On the A9 a tanker jack-knifed in the Drumochter Pass, coming to rest in a ditch.
The accident happened just south of Dalwhinnie shortly before 11.40pm.
VIDEO: Courier photographer battles the elements
A police spokeswoman said the tanker driver was unhurt as a result and that there was nothing inside the tanker at the time.
There was also a number of non-injury crashes on the M90.
High wind warnings are also in place on the Tay Bridge and the Forth Road Bridge.
Met Office duty forecaster Matt Roe said: "It's pretty windy elsewhere. We've got around 60mph on the west coast. Elsewhere, it's a pretty blustery day, up to around 40mph, maybe 50mph.
"We've got some fairly heavy showers too and these are falling as snow across central and northern parts of Scotland. There are some fairly heavy snow showers across the Highlands as well.
https://www.facebook.com/snowupdate2016/videos/1340076099357035/
"It's basically a cold, windy day across Scotland with a mix of everything. There's frequent lightning as well with some of those showers in the north."
The Boxing Day snow came after one of the warmest Christmas Days ever.
Dyce in Aberdeenshire recorded a temperature of 15.1C, just below the record of 15.6C (60F) registered in Devon in 1920.