In photos: Forth Road Bridge closed after lorry topples in high winds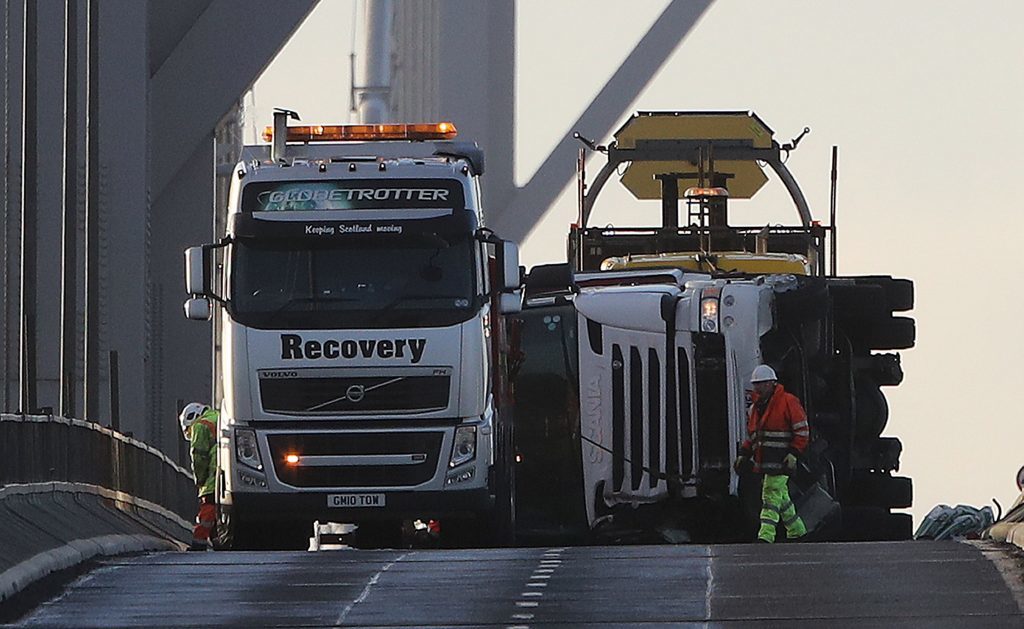 The east of Scotland transport network was plunged into chaos on Wednesday morning after a lorry toppled on the Forth Road Bridge in high winds.
Authorities said the driver had ignored warnings for high-sided vehicles. A man has been charged.
See more here.