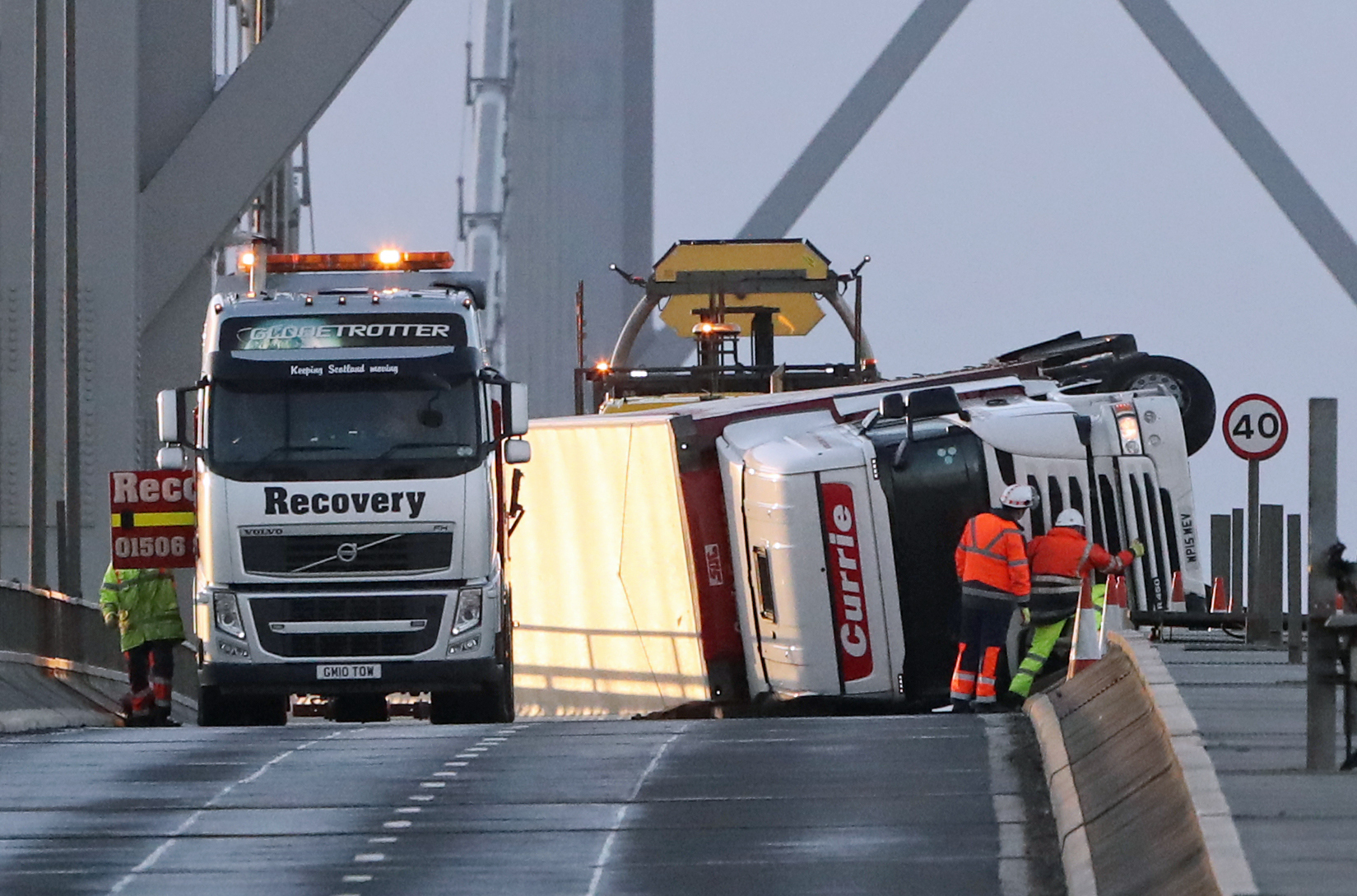 A delivery driver has described the heart-stopping moment he watched a 40-tonne HGV topple, forcing the day-long closure of the Forth Road Bridge.
Scott Rorrison, 45, from East Lothian, was behind the truck when it crashed and crossed into the opposite lane of the bridge on Wednesday.
He said: "I was driving behind it when it started to tip and sway.
"It was swaying quite a bit and then it went over the central reservation on to the other side."
He added the bridge was rippling in the wind and he got off as quickly as he could.
"My heart was beating very fast for a long time," he said.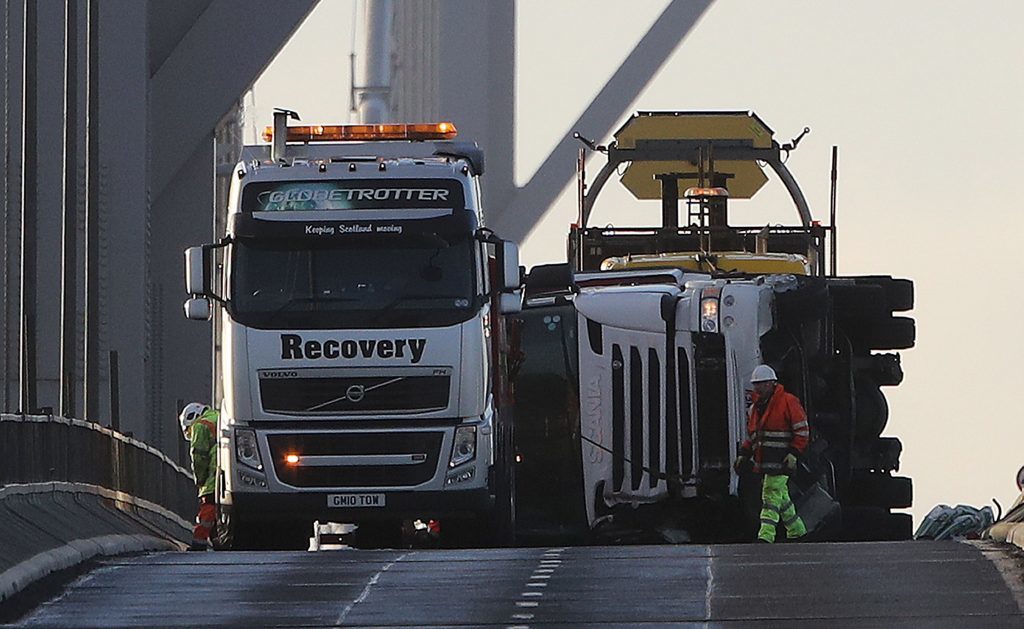 Martin Reid of the Road Haulage Association said an email had been issued to all 800 members across Scotland on Tuesday evening about the expected weather conditions.
He said: "We put in links to various organisations to get regular updates, guidance for driving in high winds which above all else states you must pay attention to any police warnings. Drivers must drive to the conditions."
Fife Council's deputy leader Lesley Laird said: "We only have to look at today's events to see the impact on commuters and businesses."
She added: "Where drivers do behave irresponsibly … this must be appropriately dealt with through the court."