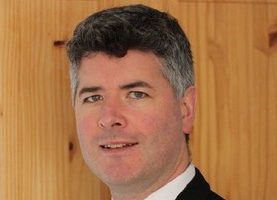 Knife crime has gone up as stop-and-search has been dramatically scaled back, a senior police officer has claimed.
A new code of practice laid before the Scottish Parliament states use of the tactic must be necessary, proportionate and lawful.
It follows concerns raised over the number of people being searched without a legal basis in so-called "consensual" frisks.
But David Hamilton, chair of of the Scottish Police Federation's North Area Committee, said: "How is this better? There is now more bureaucracy for cops.
"We are seeing a drop in stop and search and an incidental increase in knife crime.
"A lot of young kids liked stop and search because it happened to everyone so they didn't have to carry a weapon."
Mr Hamilton argued new laws will mean Police Scotland would be unable to carry out major operations used to tackle knife crime around a decade ago when it was at its peak, particularly on the west coast.
He also claimed there were "no signs" stop-and-search was being abused and only four complaints had been made about frisking.
A "target culture", which forced officers to "abuse" statistics instead resulted in a backlash, the Dundee-based officer said.
He added: "This is making it hard for police to do their jobs and it is entirely politically driven.
"The irony is this means police can't search someone but a member of the public can. We are actually less empowered than a member of the public."
The code, drawn up by an advisory group led by John Scott QC, will come into force in May if it is approved by MSPs.
The number of recorded stop-and-searches has fallen dramatically since 2013/14 when the scale of their use was first revealed.
Official statistics show 888 consensual searches and 20,665 statutory searches were conducted between April 1 and September 30 2016.
This compares with an apparent 450,173 consensual searches and 192,470 statutory searches in 2013/14, although these numbers are highly disputed by officers who say they are manipulated to hit targets.
When the code comes into force, non-statutory or "consensual" stop-and-searches will be banned entirely.
Megan O'Neill, a senior lecturer at Dundee University who carried out an evaluation of Police Scotland's Fife Division stop-and-search pilot, said her research showed people found the practice "quite intrusive and invasive".
She said: "I think what's important to keep in mind is that searches are based on reasonable suspicion are always more effective than consensual searches.
"If every search is based on reasonable suspicion that, by definition, will make top and search more efficient."
Dr O'Neill added: "It is important to note the tremendous journey Police Scotland has been on. They have made a huge leap forward in terms of accountability in this work. They have to be commended on the work they have done."