As Trainspotting sequel T2 hits cinemas, Michael Alexander speaks to real-life members of the so-called 'Trainspotting generation'  who got hooked on heroin in the 1980's and 1990's – and recovered to tell the tale.
When the original Trainspotting movie came out in 1996 it was lauded for shining a light on a dark side of Scottish society.
It was a gritty, funny, shocking portrayal of poverty, squalor and drug taking among Edinburgh heroin addicts.
However, for Mark Young, it was real life.
Just 13–years-old and a first year pupil at Kirkcaldy High School, he was already smoking cannabis and heroin – graduating to ecstasy and acid – before falling into a 10-year heroin injection habit from the age of 17.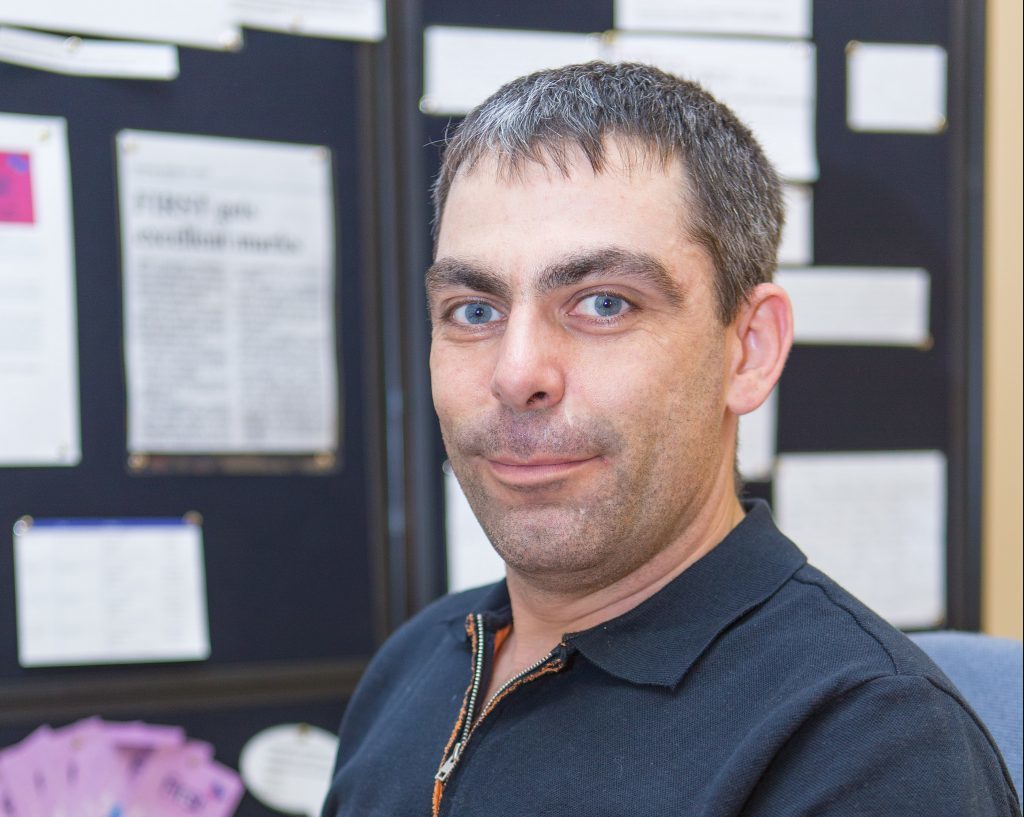 Now aged 34, however, Mark, has managed to get himself clean and today, thanks to the Scottish Drugs Forum's addiction worker training programme, he works with the Kirkcaldy-based FIRST (Fife Intensive Rehabilitation & Substance Misuse) team to help rehabilitate current addicts.
But the "hellish" legacy of his addiction still scars him and, with drug use still rife in many communities, the father-of-three is determined to help others avoid the same mistakes.
"My life was totally like Trainspotting for ages," explains Mark, who was introduced to drugs by older boys in the notorious Templehall area of Kirkcaldy where he grew up,
"After I started stealing from my parents and they kicked me out, I got given a squalid scatter flat and was selling everything to buy drugs.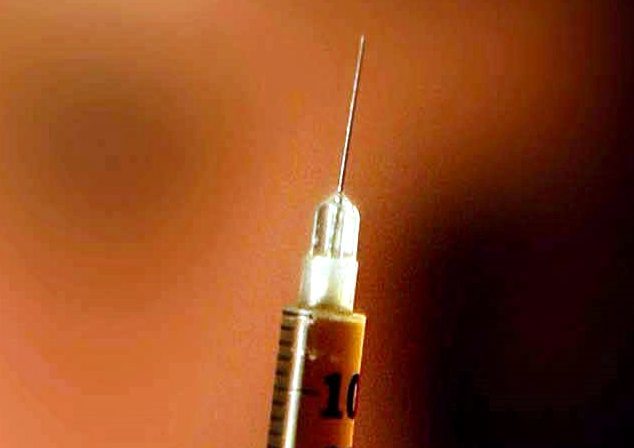 "I was sleeping on a mattress. There were needles everywhere. I sold all my furniture to the store along the road.
"I had the electric meter cupboard wired up so I didn't have to pay.
"Sometimes I held down job as a forklift driver, doing joinery work on building site.
"But my biggest job was shoplifting – that's how I looked at it – and selling drugs."
Mark, who made the decision to come off drugs after his ceiling collapsed during a failed suicide attempt, says the long term impact of drugs on his mind and body was like being "possessed by a ghost" – and it's that aspect that he says the original Trainspotting film got "spot on".
He says: "My life was like watching a film where a ghost puts its hand through your chest and pulls your soul out the back and leaves  you like an empty carcass. You feel empty. You feel like you've not got a heart, you've not got a pulse. You feel soulless. Your feelings and emotions are just stripped. You don't actually really care if you live or die. You don't care about your health.
"When I tried to hang myself with a TV cable and the roof caved in, I decided never again!", whose biggest fear is that his kids follow a similar path.
"Eminem saved me too! I used to listen to him every single day. I even got the ring tone that said 'I'm not afraid'."
Gary Trotter, 37, from Ballingry, also thinks Trainspotting was realistic – particularly the "cooking up" scenes.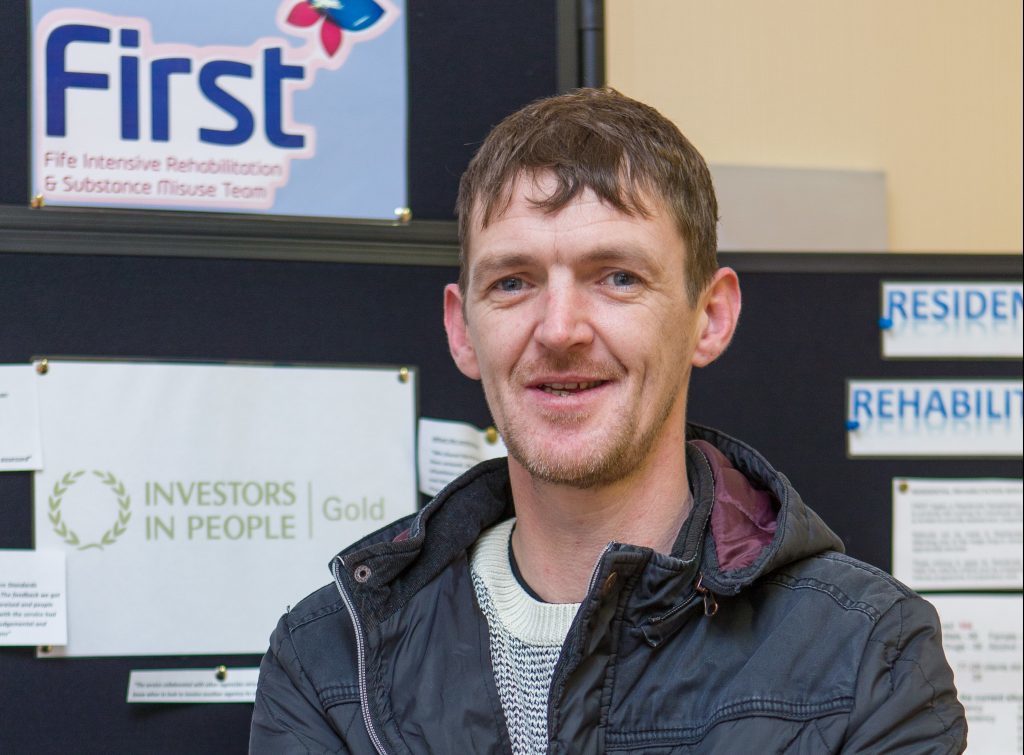 The former Benarty Primary and Lochgelly High School pupil got into crime before drugs at the age of 11 – appearing before the Children's Panel for assault.
Whilst he  grew up hating heroin because his local cemetery was "overflowing with addicts who had died", he started taking temazepam, known as "jellies", at 13 and was Sectioned twice aged 19 due to the severity of hallucinations as he tried to give up.
Yet he too fell into heroin before the age of 30 when he moved to Kirkcaldy.
"I still  thought I was invincible and it would never happen to me," he says. "I thought the world was due me. But I was wrong."
Gary, also now clean after a lengthy battle, first had contact with FIRST whilst on community service. A drugs testing treatment order gave him structure and "saved" his life.
Now, he  goes into Perth Prison to give inspirational talks to drug addict offenders He adds: "It still feels a bit weird sitting drinking tea with the governor and some of the officers who used to lock me up ! But the aim is to say to offenders 'I've been here lads it's not the end for you'.
"Just coming here and being treated like a human is what I needed."
Another former heroin addict who has turned his life around is Ryan Parcell, 39, originally from Arbroath, who now runs a supported housing project for drug addicts in South Wales.
The former Arbroath Academy pupil ran with the Young Mayfield Sham gang during the late 1980's/early 1990's, committing car theft and robberies.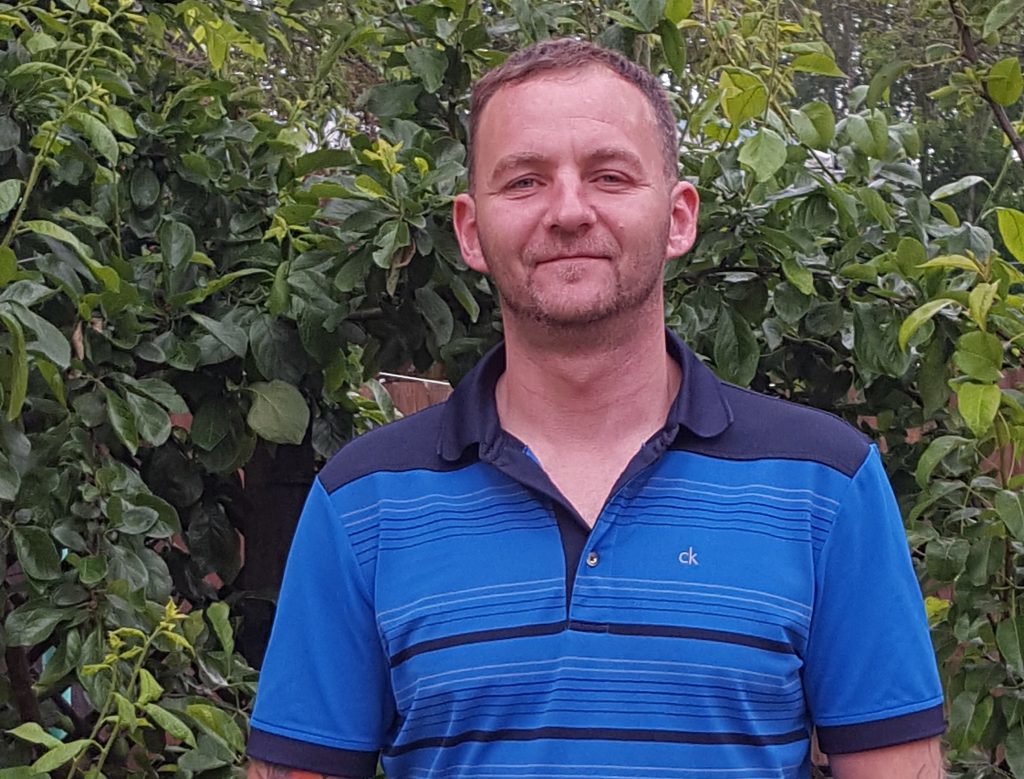 Despite a "good upbringing", he started smoking weed at the age of 10 – supplied by older boys in the town – and before long was taking acid, amphetamines, ecstasy and alcohol.
He "dabbled" with heroin at 17 – deciding to "back off" after seeing the damage it did to other people.
Yet by the age of 25, after several years enjoying the drug-fuelled rave party scene, he too started a 10-year heroin habit
"People say you had a choice about getting into drugs," he says, "but Mayfield was really bad when I was at school and if you didn't belong to something you really couldn't walk the streets.
"By the time I was in my early 20's I was holding down a job as a fish filleter and used to make quite a lot of money. But it really became a vicious cycle when I was kicked out into a homeless unit and started mixing with people who had the same problems as me.
"I was having a rough time about then. I'd separated from my partner I had three kids to.
"Then I got involved with the wrong crowd again and before I knew it I was sticking needles in my arm everyday just to survive. At one point I was spending £200 per day on drugs and ended up robbing people and shops, going in and out of prison and rehab."
Ryan, who recently got engaged to a "lovely" Welsh girl Andrea – an employee relations specialist –  has been clean for four years now and he thanks the Havilah project drop-in centre at St Andrew's Church in Arbroath. The Christian volunteers were "so persistent", he says.
But it's not been an easy journey.
"It was a really hard journey," he adds.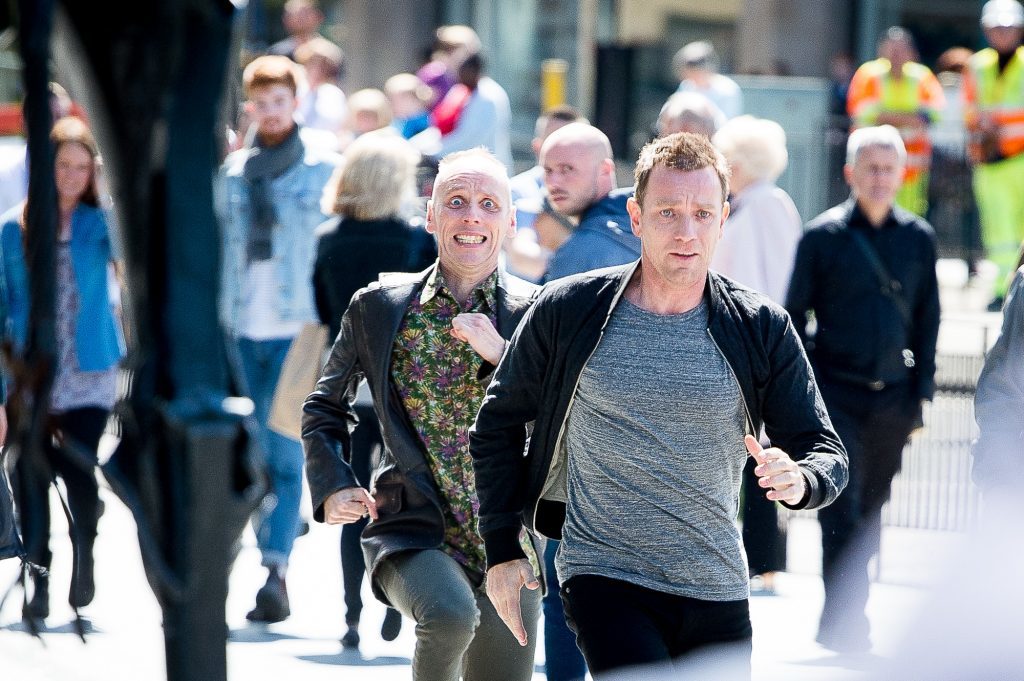 "Heroin robs you of your emotions. Then when you stop doing it all, these emotions start to come back that you don't have control over. You've subdued them for so long that you've forgotten how it feels to feel that way.  When people say it's easy, you just stop – that's a lie. It's not that easy.
"All those years you've spent on the stuff trying to forget your life – that doesn't go away. You've got to deal with that again.
"But there's hope for everyone out there. If I can do what I've done and find a lovely girl out there, there's hope for everyone else! You've just got to want it."
At drug treatment charity Dundee Addaction, service manager Dave Barrie says the toll of long term drug abuse is reflected in the death rate among the so-called Trainspotting generation.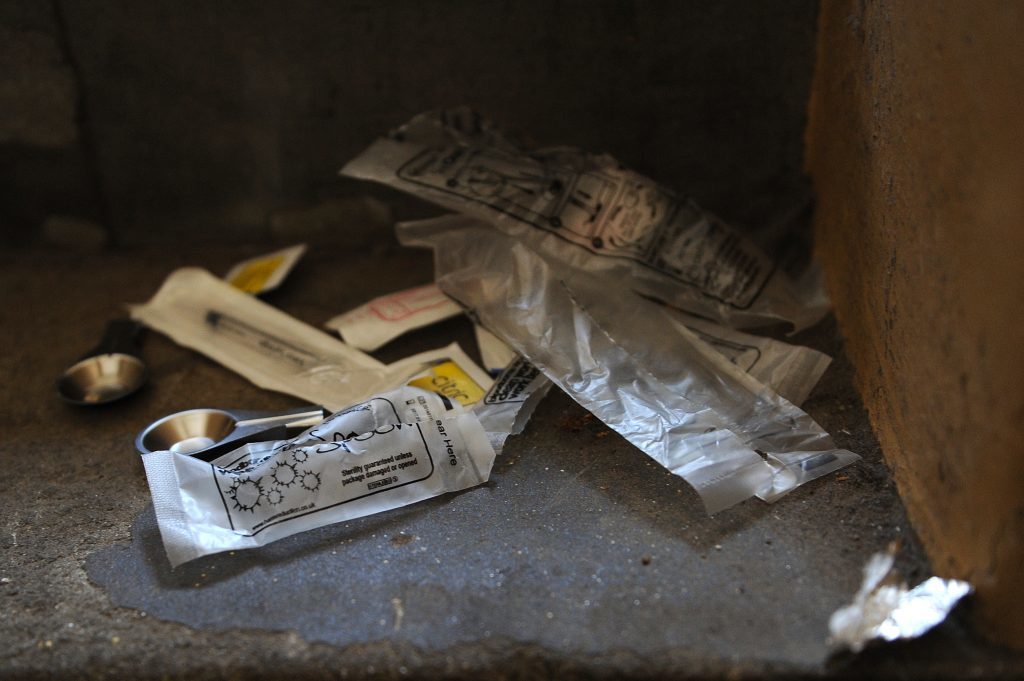 Dundee, where more than 3000 families are significantly affected by hard drugs use, has between 35 and 45 drugs deaths per year –the highest per head of population in Scotland.
People from all walks of life can become hooked – often as a form of "escapism" – says Dave.
But there tends to be a close correlation between drug/alcohol abuse and poverty/ unemployment/stigma and lack of opportunity.
As addicts get older, the long term consequences also tend to be more pronounced as the body loses resilience.
Yet despite cuts to Scottish Government budgets, the message from agencies like Addaction is that people can recover with the right help and the right attitude.
"There are a lot of negative stereotypes, and some people I've worked with have blamed Trainspotting for glamorising drugs a bit," says Dave. "But while movies do need to be careful, people also need to be aware of real issues and these films help do that. Breaking the cycle is essential."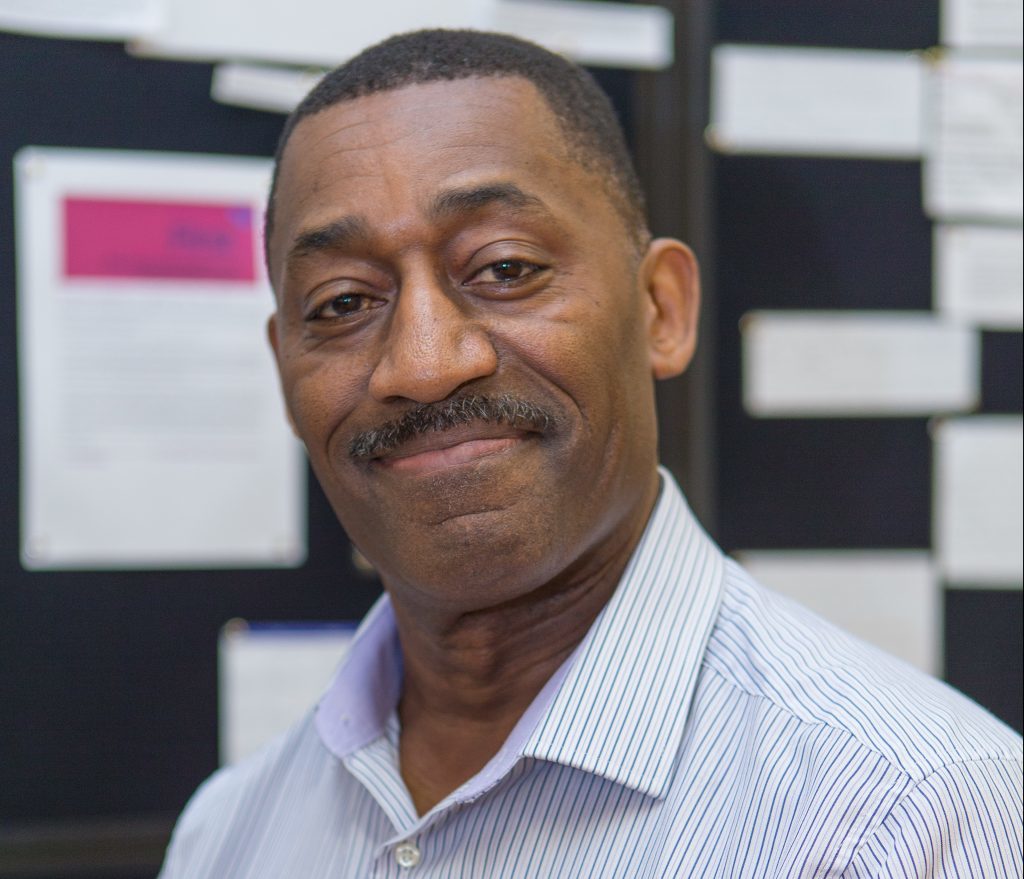 In Fife, FIRST co-ordinator Kenton Francis, 58, from Kinglassie – a former Kirkcaldy nightclub manager who retrained as a homeless worker – has seen addiction issues grow massively over the 26 years he has worked in the rehab field.
Heroin and alcohol remain prominent, he says, but legal highs are also now taking their toll.
However, it would be wrong to generalise the kind of people who fall into problem drug taking, he adds.
"The stereotypical thing is Trainspotting – people living on the edge and all the rest of it. But we've had lawyers, doctors, and police as clients.
"Often there are underlying issues. A lot of cases have also emerged where trauma, leading to addiction, is rooted in historic child abuse.
"Society in general needs to show more respect rather than stigmatising."
The chair of Fife Alcohol and Drug Partnership Sean McCollum said: "Drug users in Scotland are ageing, with older people (those over 35) now accounting for an increasing number of drug-related deaths.
"The legacy of those who started using drugs in the 1980s and 1990s (the so-called Trainspotting generation) means that there is an aging cohort of heroin users who have a range of complex physical and mental health needs as well as experiencing social isolation and exclusion, shame and stigma.
"It is vital that  services are compassionate in supporting and recognizing the needs of these individuals.
"By adopting an evidence based approach, Fife ADP, are committed to supporting drug and alcohol users in their recovery journey.
"Providing easily accessible and quality treatment and recovery services to people with substance issues has been the focus of ADP commissioning.
"There are a range of interventions offered by local services ranging from NHS specialist services, counselling, and psychosocial interventions to community and residential rehabilitation.
" Fife also has a growing number of mutual aid groups operating which offer peer support to individuals with problematic alcohol and drug use.
"Fife ADP have also prioritised reducing drug related deaths.
"Changes in legislation relating to Naloxone in October 2015, means that  voluntary drug sector  services can distribute directly to at risk substance users.
"Fife has capitalised on this significant change and there are now five third sector agencies involved in Naloxone distribution alongside our NHS partners."