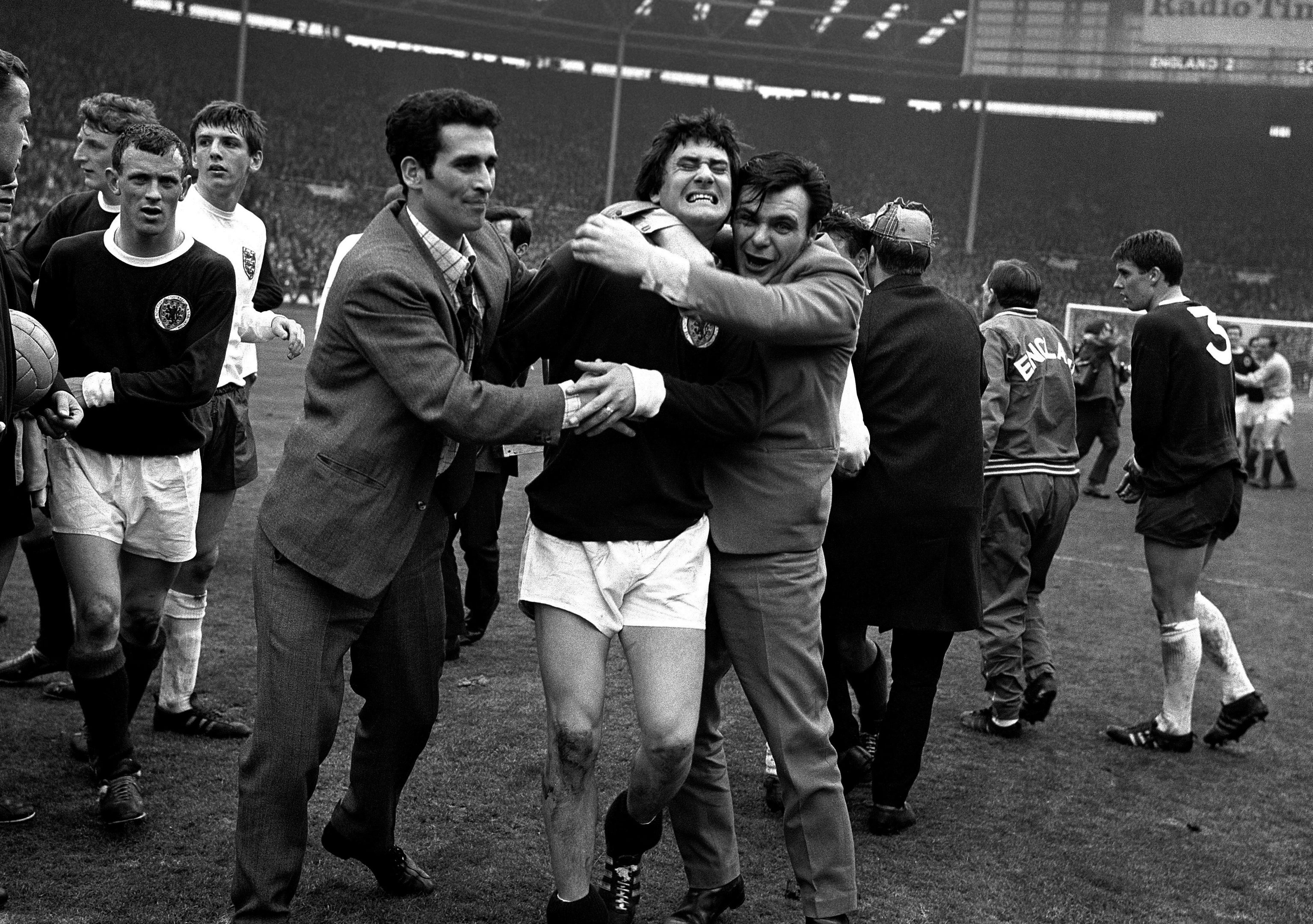 Fifty years ago, Scotland's football team became unofficial world champions. Michael Alexander reports.
It's the result that English football pundits might have mentioned once or twice over the years – the day that England beat West Germany 4-2 to win the 1966 World Cup.
But as England's undoubted achievement slips further into ancient history, Saturday April 15 marks a far more important milestone in the eyes of the success starved Tartan Army– the 50th anniversary of the day Scotland beat the Auld Enemy in its own back yard and became unofficial world champions!
On April 15 1967, Scotland travelled to Wembley to play England in their European Championship qualifying group.
Scotland's famous 3-2 win over the Auld Enemy was not enough for them to qualify – ranking up there instead with the best of Scotland's so-called 'glorious failures' rather than the outstanding result it was.
However, the fact the Scots produced a very credible victory against the reigning World Cup winners was up there with Bannockburn as far as many Scots fans were concerned –  and the perfect tonic given the headache caused by the World Cup the year before!
Perhaps the result should not be too much of a surprise given the quality of players Scotland had at the time.
During the 1966/67 season, Celtic's 'Lisbon Lions' became the first British club to win the European Cup and Rangers made it to the final of the European Cup Winners Cup.
Meanwhile, Dundee United eliminated Inter-Cities Fairs Cup holders Barcelona, beating them home and away in the Tannadice club's European football debut only for United to be knocked out by Juventus in the third round.
The Barca double was, of course, a feat United would repeat against the Catalan giants 20 years later on their way to the 1987 UEFA Cup Final against Gothenburg.
The 1967 season also saw Kilmarnock make it all the way to the Inter-Cities Fairs Cup semi-final against Leeds United.
Given the current state of the game, it's no understatement to suggest the likes may never be seen again!
But Courier Sport columnist and renowned football pundit Jim Spence says Scotland fans have every right to gloat after all these years.
"I remember watching (the Scotland game) with my big brother and my dad," he told The Courier.
"I was 12 at the time and remember us all going mad in the living room in front of the old black and white TV.
"My dad was a great Denis Law and Jim Baxter fan and my brother was a Celtic supporter so with four Celts in the side, Simpson, Genmell, Wallace and Lennox, he was happy.
"I remember even though we were not favourites against the 'World Champions' we all thought they could win with the players we had.
"I also vividly remember all my mates and me rushing out to the street to play football and celebrate right after the match, pretending to be Baxter or Law."
Jim says it's still an "iconic moment" in Scottish football history to beat the world champs on their hallowed Wembley turf and become unofficial world champions.
"For Tartan Army fans of a certain vintage, the results lets us hold our heads up very high because the English always wanted to beat us as much as we wanted to beat them, so it was a big result," he added.
"Also until that time our record in matches against the Auld enemy was very good."
For younger fans it's now only a tale now told by parents and grandparents.
But Jim thinks that psychologically it's still very important to all of us as a football nation.
That's a view shared by fellow BBC broadcaster, football fan and pundit Stuart Cosgrove, of Perth, who said: "It was a victory of flair over method – every football romantic's dream!"
But given Scottish club football's relatively poor standing in recent years, and the failure of the national team to qualify for an international tournament since the France '98 World Cup, can Scotland ever reach these giddy heights again?
"Undoubtedly," said Jim. "But it may take a year or five and a new manager. If we invest properly in our game with good facilities and coaching then there is no reason why we cannot produce players good enough to beat England and also to qualify for a major tournament.
"There is nothing in our water supply or gene pool to say that we can't be as good as any other country.
"Many other small nations with hard graft, organisation and application have proved that size is no barrier to success."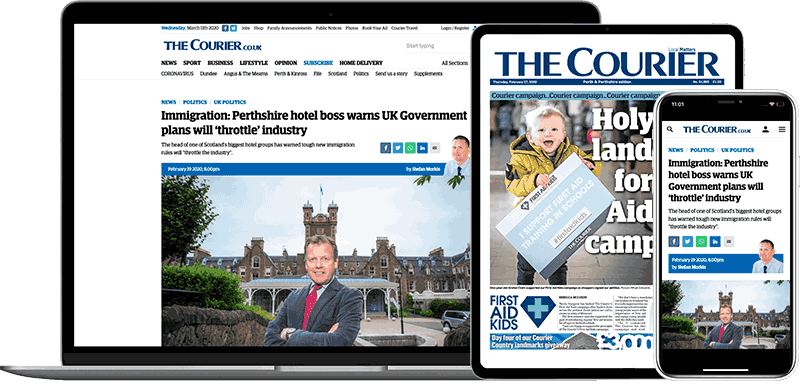 Help support quality local journalism … become a digital subscriber to The Courier
For as little as £5.99 a month you can access all of our content, including Premium articles.
Subscribe