This video shows the moment a brave pheasant fought off a poisonous adder in the Scottish wilderness.
The remarkable video was captured by a beatkeeper at Invercauld, between Braemar and Ballater, and published by the Grampian Moorland Group.
In the clip the the common male pheasant can be seen chasing down the adder, spreading its wings and pecking at it.
Lianne MacLennan, coordinator of Grampian Moorland Group, said: "The young keeper was going about his normal tasks and saw the pheasant eyeing up something moving in the grass.
"The pheasant seemed interested at the start and obviously felt curious enough to have a wee go, but it realised soon enough it had chosen the wrong sparring partner and went on its way.
"The management of the moors by gamekeepers, here, means adders are part of the moorland tapestry. We are lucky to have them."
It comes after a man was left paralysed from the neck down for seven hours, having been bitten by an adder after stepping on a nest of them.
Photographer John Kiernan was left unable to move following the incident in Tehidy Woods in Camborne, Cornwall.
Adders are the UK's only venomous snake, though their poison is said to be of little danger to humans. They pose most danger to the young.
Though usually a rare sight, adders are widespread across the Scottish mainland and can grow to more than 2ft.
The reptile's favoured habitat is woodland, heathland and moorland, and it hunts lizards, small mammals, skylarks and meadow pipits.
They hibernate from October, only reemerging in the first warm days of March – which is when they are often found basking under logs and warm rocks.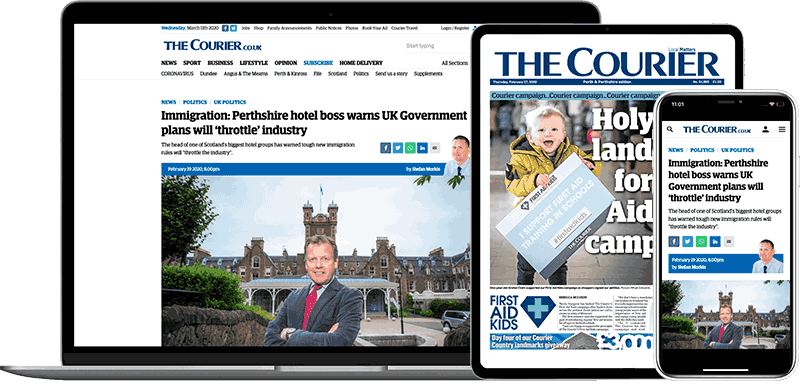 Help support quality local journalism … become a digital subscriber to The Courier
For as little as £5.99 a month you can access all of our content, including Premium articles.
Subscribe