An assortment of eight bud vases, each containing a single spring bloom, stands on a table in a Fife community hall, next to a selection of tasty biscuits. You could cut the air of anticipation in the room with a highly-polished cake slice as the 40 assembled members of the Balmullo Scottish Women's Institute (SWI) await the judge's decision as to who has won the hotly-contested Plant of the Month and Biscuit of the Month prizes.
It's a scene that has been played out in country halls for generations but those aren't the only accolades in sight for the SWI as it celebrates its centenary in 2017: for the first time in decades, the organisation's numbers are up with more than 300 new members joining in the past year.
Leaders are keen to build on this momentum for the next 100 years and have introduced a raft of changes aimed at making the SWI as relevant to 21st Century women as it was to their mothers and grandmothers.
For starters, the word "Rural" has been dropped from the name in an effort to extend the appeal to women in towns and cities, as well as the more remote areas of its traditional heartland.
New-style meetings reflecting a wider range of interests have been introduced, often held at flexible times in venues like pubs and coffee shops.
A revamp of social media platforms and a website to encourage new members to join online has also borne fruit and today more than 16,000 women across Scotland enjoy a host of events and classes spanning everything from floral art, country dancing and choir competitions to painting, golf, curling and bowling, as well as study tours, walking weekends and sports.
It's a far cry from the modest ambitions of Catherine Blair, a farmer's wife and member of the suffragette movement, who founded the first Scottish branch of the Womens' Rural Institute in the East Lothian village of Longniddry.
Inspired by the Women's Institute formed in Canada in 1897, she set out to improve the lives of those in her own community and her motto, "If you know a good thing pass it on," is still in use today.
Mothers, daughters, neighbours and friends took the message to their hearts, joining in their droves, and soon the network spread across the country.
Today, the SWI stretches from Shetland to the Borders, and the Western Isles to the East Neuk of Fife and, amid all the modernisation, its vision is still to bring women together, even if your Victoria sponge would sink the Be-Ro duck and you don't know your purl from your plain.
Like many girls back in the day, SWI national chairman Linda Retson was taken along to her first meeting – a daffodil tea near Crieff – by her mother.
"I often attended meetings with her during my teenage years until other things got in the way but when I married, the local minister's wife called to ask if I would like to go along to the local institute in Blairgowrie," she recalls. "As a young mum it was my only evening out in the month."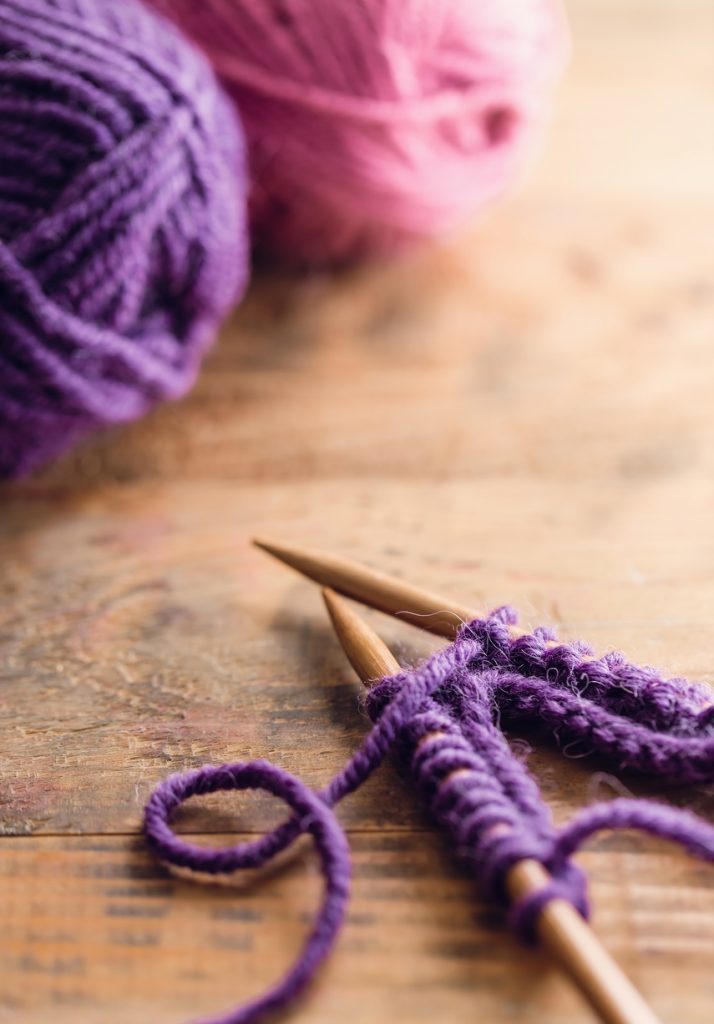 Linda, who has been a member for more than 40 years, loved everything the organisation stood for and in particular the craft side. Today, with skills like cooking and sewing enjoying a renaissance, history is repeating itself as younger women are once more joining the SWI to learn from members who have these crafts at their fingertips.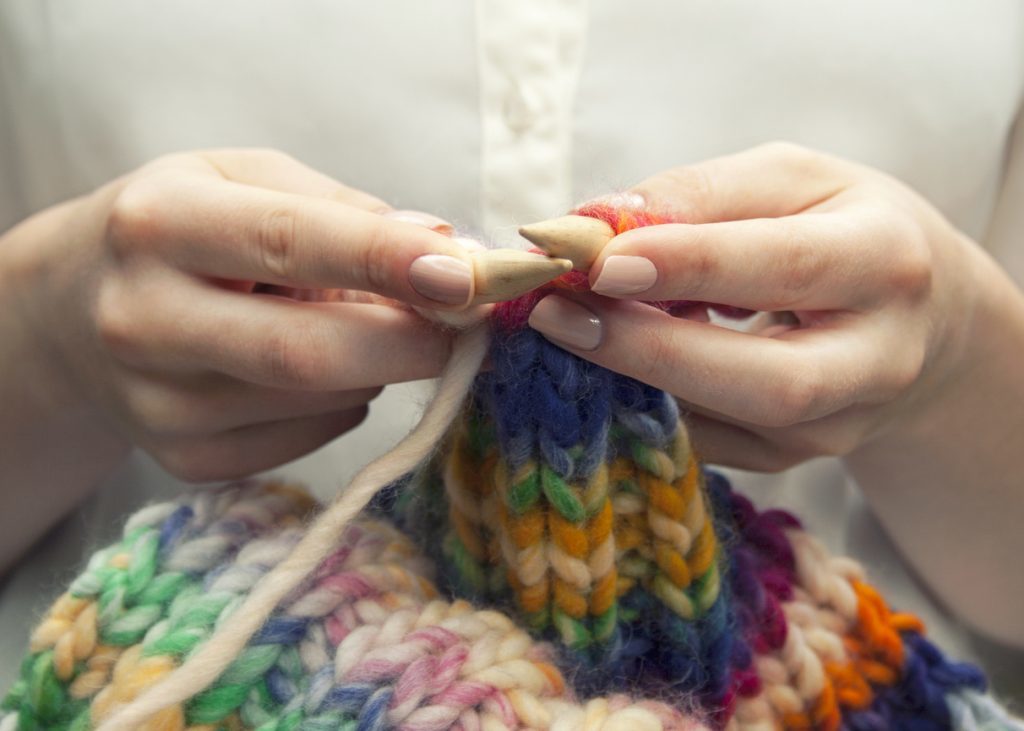 Knitting in particular was a skill that came in handy earlier this year when SWI members joined forces with the Scottish SPCA to create colourful coats to counteract "Black dog syndrome" – apparently darker-coloured dogs are less likely to be chosen for rehoming than their lighter counterparts but the snazzy new jackets boosted the prospects for countless canines.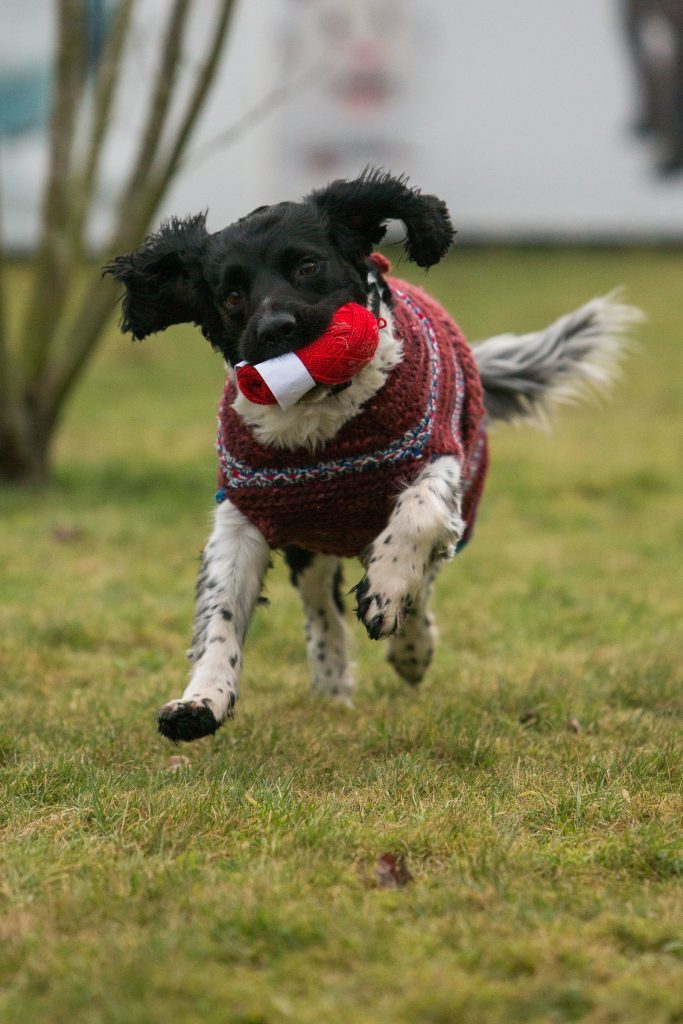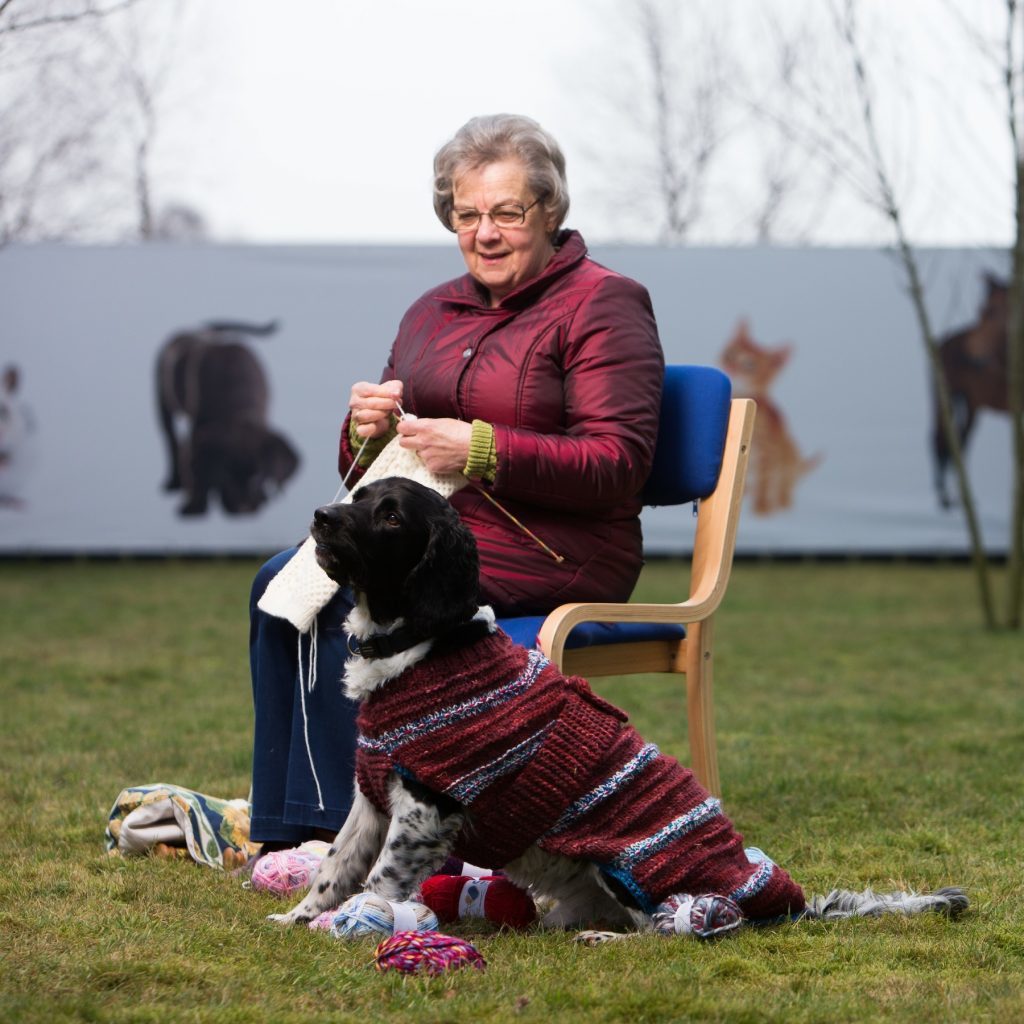 Katriona Addison, a young mum from Balmullo who had a baby last year, was attracted by the multitude of crafts and other activities on offer. "Both my mum and my gran were members and it was something I'd wanted to do for a long time so when my mum retired we joined the Balmullo group together," she
says.
"There are so many activities to get involved with and I love the way we all come together as friends."
Feedback shows younger members who have been at home all day with their children enjoy the break from routine and a little time for themselves, while older members appreciate the company, cup of tea and a friendly
chat.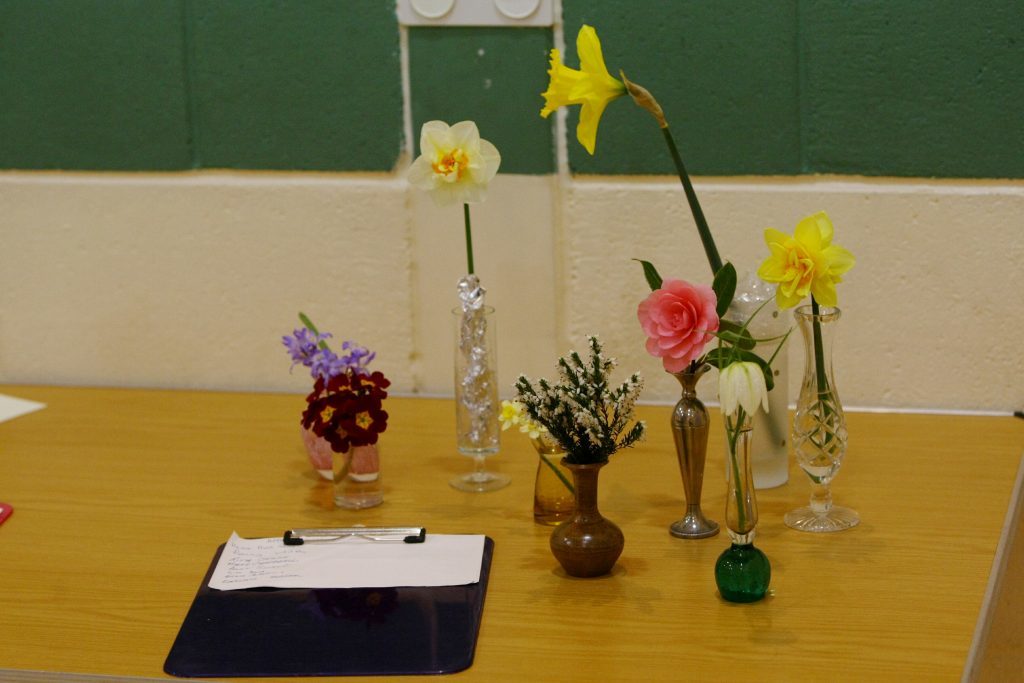 "Some people can feel alone whether they live in a town, village or city and the SWI allows women to meet and provide that social link and interaction," observes Linda.
She sees the centenary as a great chance to show what the organisation has to offer the modern woman and to showcase the SWI's involvement with leading charities at a national level – members are currently campaigning for Breast Cancer Now, the UK's largest breast cancer charity, to promote screening attendance and self-checks.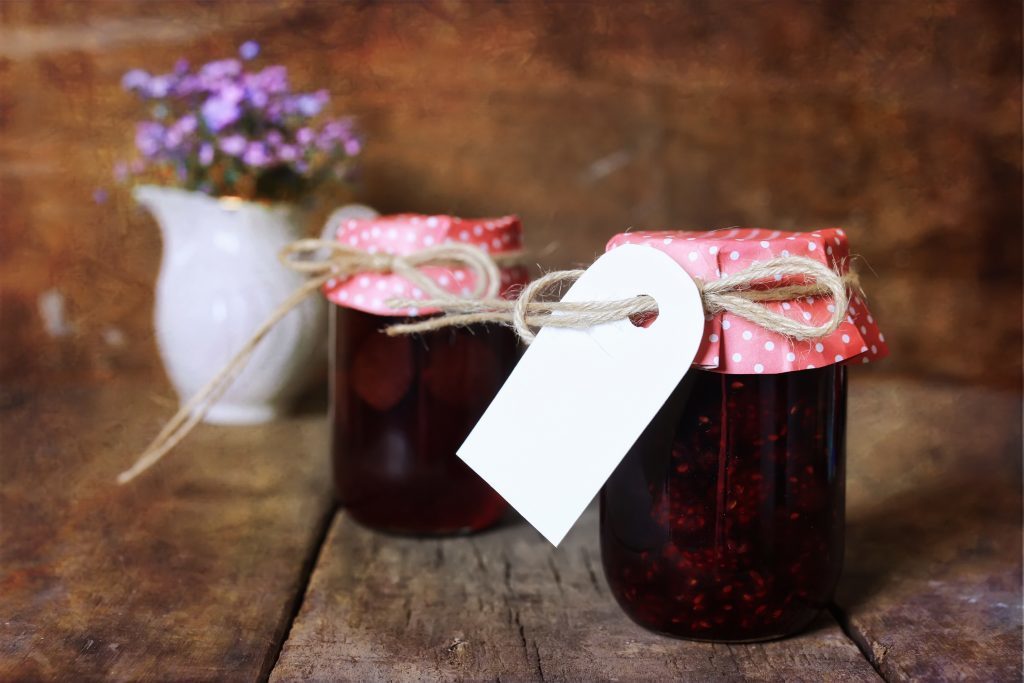 But at the heart of everything it does is a spirit of friendship and a united sense of purpose, summed up in the SWI song: "Dear women of Scotland, if friendship you seek, you'll find a warm welcome, and soon you will be united together in true loyalty".
And that's exactly what Jill Dhanjal, Balmullo SWI's secretary, found when she joined two years ago following the closure of her local branch.
"Everyone was so kind and that goes a long way," she smiles. "We are a big family and care for each other. If someone is poorly we will send them flowers or visit where appropriate and we always make sure special birthdays and anniversaries are marked."
The group is involved with local clubs, organisations and the primary school and SWI members actively seek out ways to involve themselves with the village community.
"We are very proud of the Balmullo group and do everything we can to promote the SWI – especially as a few branches have had to close through lack of support," says Jill.
"Luckily, we have enough people willing to stand for committee and help organise the year's events and competitions – basically muck in to make sure things get done.
"Having a variety of speakers, entertainment and competitions to interest the members and being involved with the life of the village are also key," she adds.
The next few months will see local SWI groups all over Courier Country planning centenary events and one branch in particular has a further reason for celebration: Balmerino SWI was founded in 1917, making it one of the first in the country.
While we're living in very different times, Jennifer Ferguson, the Fife branch's secretary, insists the original ethos of the SWI is as strong today as it was 100 years ago.
"Of course there have been changes over the years as living conditions have improved and women's horizons have broadened but we still continue with our aims – to educate, support and provide friendship," she says.
So what does a 21st Century SWI member look like? "There's no such thing!" Carol Steel, chairman of the Angus SWI, exclaims.
"Every member has their own reason. Some are good at crafts, some at cookery, others are sporty or enjoy the competitions – and some just come for the craik."
She is pleased to report that the SWI in Angus is very much alive and well with many local institutes reporting new, younger members breathing fresh life into what was becoming an ageing organisation.
And she has high hopes for the future. "I am so proud to be celebrating 100 years of the SWI," smiles Carol.
"I hope the next 100 years will see more modernisation and the embracing of new technology so that we can attract more members."
Carol's advice to anyone thinking of joining the SWI is: "Just do it!" and with an annual membership fee of around £25, she reckons it offers great value for money.
"If you're looking to join a group of like-minded women and enjoy learning new skills then the SWI is for you," she says. "There really is something for everyone."
www.theswi.org.uk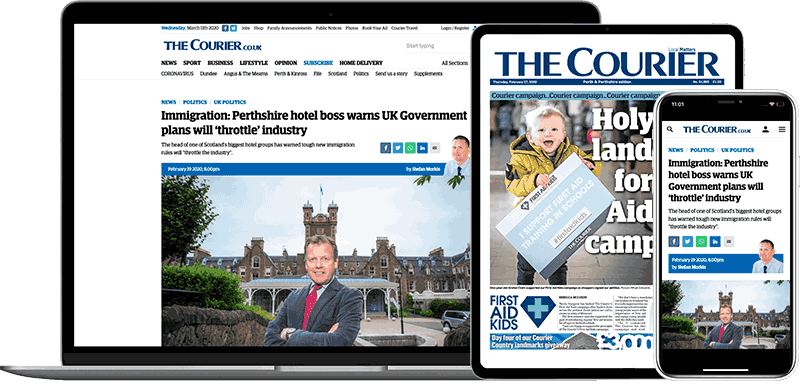 Help support quality local journalism … become a digital subscriber to The Courier
For as little as £5.99 a month you can access all of our content, including Premium articles.
Subscribe