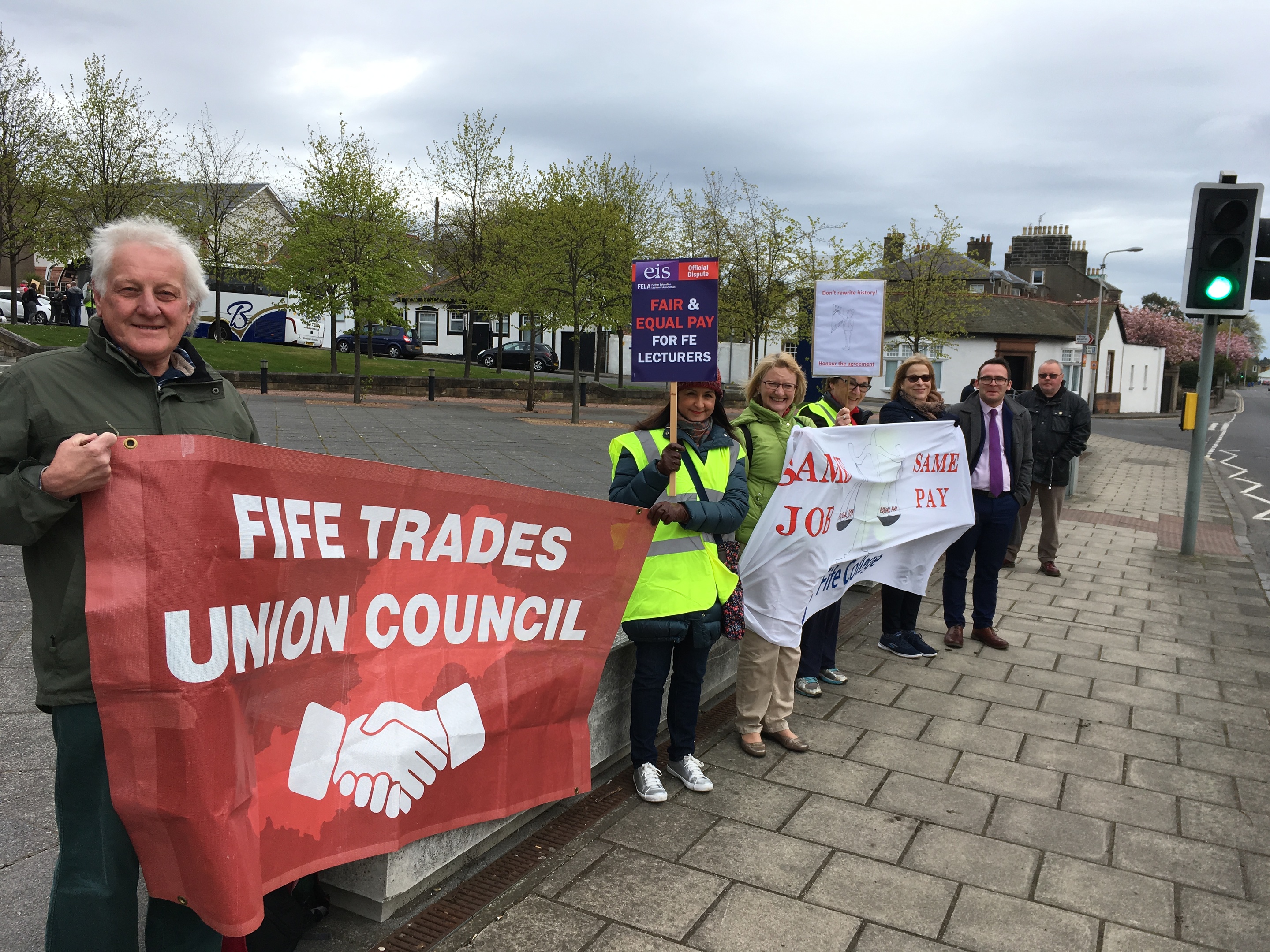 Strike action by Scottish college lecturers has been suspended following a breakthrough in talks.
Academics had been taking part in a series of strikes in recent weeks over several issues, including pay inequality and hours.
However, teaching union the EIS and the Colleges Scotland Employers' Association, which represents colleges across the country, confirmed on Friday evening that a deal had been reached that would see the immediate cessation of industrial action.
A joint statement issued by the bodies said: "Following a period of intensive negotiations, agreement has been reached between the employers and the EIS.
"This has led to the immediate suspension of strike action by the EIS and will enable college management to implement the March 2016 agreement.
"After the meeting, Colleges Scotland and the EIS welcomed this breakthrough and are delighted that disruption to student learning has been brought to an end.
"Both sides expressed the hope that this would provide a sound foundation for the college sector moving forward."
Friday's agreement comes after lecturers had threatened to stage three days of industrial action next week.
The dispute was sparked over claims that colleges had reneged on a pay agreement made last year, with lecturers saying that the full terms had not yet been implemented.
However, the teachers had been criticised for the timing of the dispute, with thousands of students across the country sitting their end of year exams.
The Scottish Government had appointed a mediator, but had insisted that it would not impose a settlement.
However, Friday's deal has been achieved with the Colleges Scotland Employers' Association confirming that last year's deal will be honoured in full.
A spokesperson added: "We are pleased that we've reached an agreement, subject to ratification, which not only means an end to the strikes but also, crucially, ensures that colleges can return to business as usual. "This is a positive step forward for everyone involved."