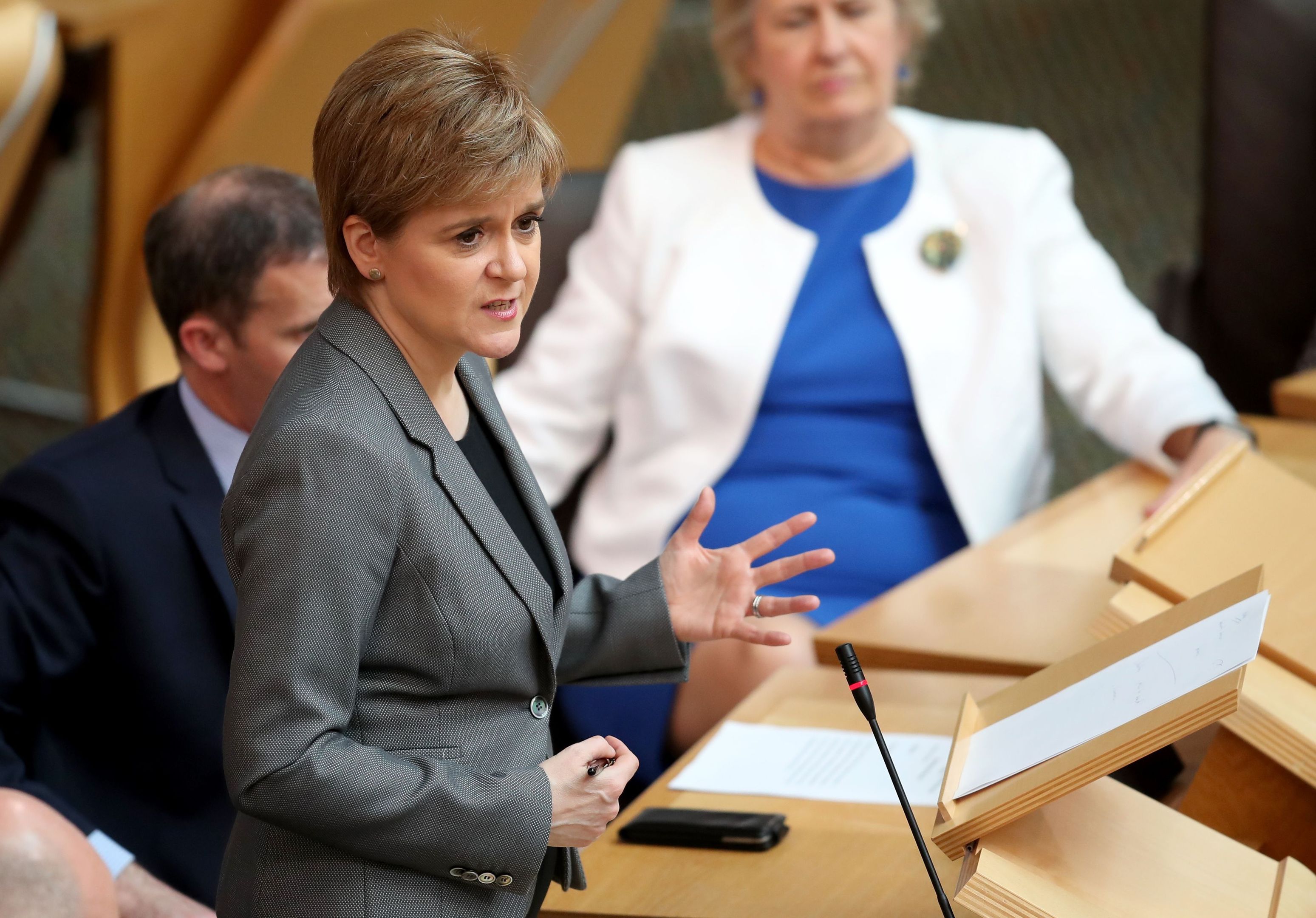 Military personnel will not patrol Scotland's streets under the anti-terror plans enacted in the wake of the Manchester attack, Nicola Sturgeon has said.
The First Minister confirmed as part of an effort to put more armed police into public areas, troops will 12 guard civil nuclear and Ministry of Defence sites north of the border.
This will be kept under review under Operation Temperer, which is being enacted after security experts warned the UK Government that another terrorist attack could be imminent.
Armed officers were seen at railway stations across Scotland, including Dundee, Perth and Arbroath, on Wednesday.
Armed officers were also seen on Perth High Street.
Ms Sturgeon also told MSPs that reviews were taking place into every major public event in Scotland, including the visit of former US President Barack Obama, the Scottish Cup final, and the Edinburgh Marathon.
Although the hope was that all would go ahead, the SNP leader, who stressed "no specific threat to Scotland has been identified", said the possibility of cancellations could not be ruled out.
A meeting of the Scottish Government's resilience committee was held in the early hours of Wednesday after confirmation the UK's terror threat level had been raised to critical.
The First Minister said: "The presence of military personnel at sites of this nature both in Scotland and across the UK will free up the armed police who are normally on duty there and these armed police will create a contingency resource which can be deployed across the UK."
She added: "We do not currently envisage that military personnel will be deployed on the streets in Scotland or in other public locations.
"However, as with all operational matters, this will be kept under review by the Chief Constable."
Police Scotland has about 600 trained firearms officers and the number of armed response vehicles on patrol had been doubled since the attack at the Manchester Arena on Monday which killed 22 and injured dozens.
Ms Sturgeon said members of the public were likely to see more armed police on streets than usual, particularly at transport hubs and city centres.
Police Scotland Chief Constable Phil Gormley confirmed a "multi-agency co-ordination centre" has been established to lead and co-ordinate the response to the attack.
He added: "Police Scotland will be increasing our operations to protect the people of Scotland, our businesses and public places.
"This may include a range of options aimed at increasing security at these sites, reassuring residents, businesses, workers and visitors so they can go about their daily lives as normally as possible."
As armed police stood guard outside the Scottish Parliament, MSPs had to go through airport-style security to access the building.
A letter from the office of Sir Paul Grice, Holyrood's chief executive, also confirmed that politicians' vehicles were to be searched before they could use the car park.
It was also agreed that all tours, education visits and events be suspended on Wednesday and Thursday.
A spokesman said: "This position will be kept under review to ensure it remains proportionate with the level of threat."